How to Never Pay Full Price for These Products Again
It sounds too good to be true to never pay full price again, but I'm here to share how I do it every week. I used to be a coupon mama, but that is just too hard to do anymore.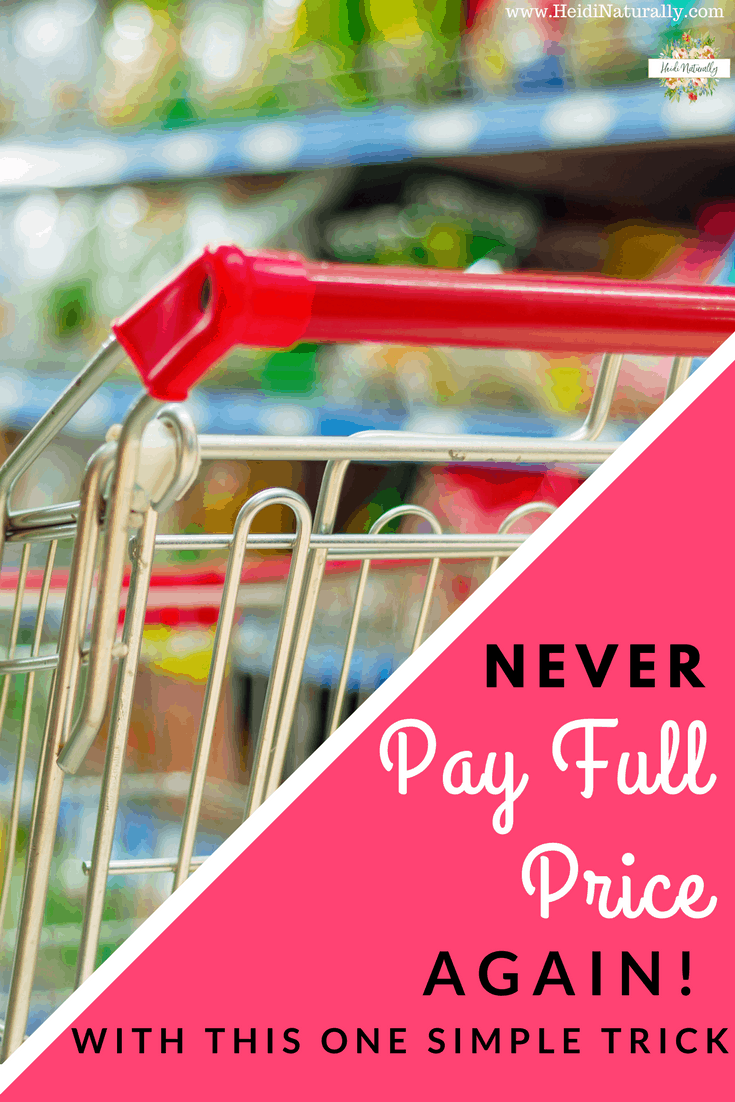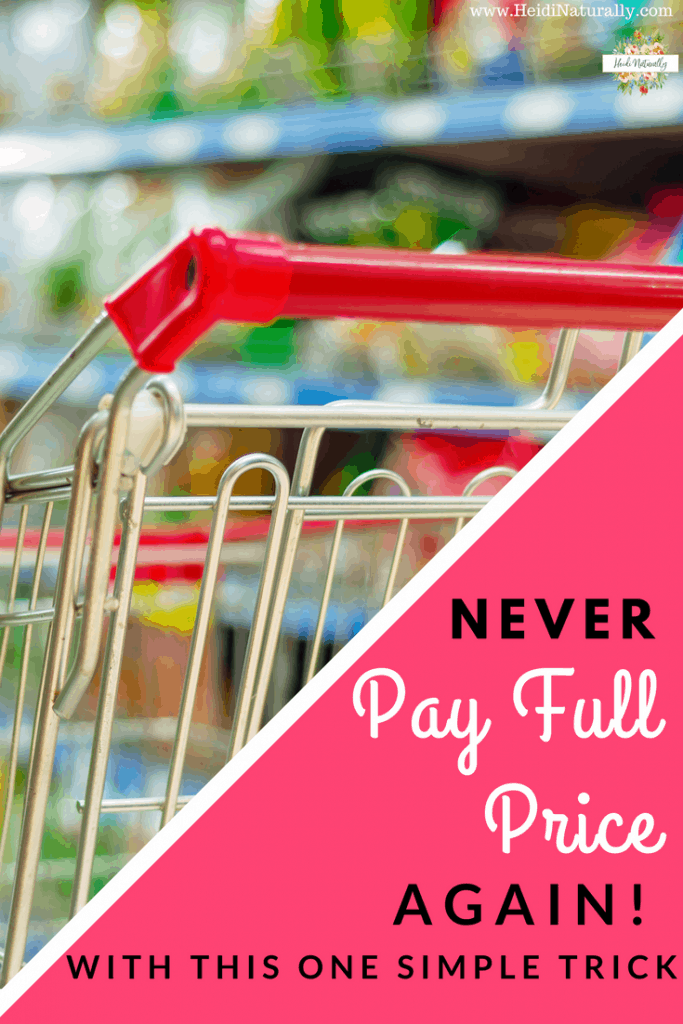 Who has time to clip coupons, plan your shopping trip and navigate the stores to find just the right item to go with the coupon you have?
The Trick to Never Pay Full Price Again
Here are the steps I take to save money at Dollar General each week:
Find out how much you need to buy in a shopping trip to get their $5 off $25 coupon. Some stores give you this type of coupon with a $5 purchase, and others require you to purchase more.
Go to your local Dollar General and purchase the minimum amount you need to be able to get the $5 off $25 purchase coupon to print when you check out.
Go to Dollar General on the date listed on the coupon and buy $25 worth of products. I love to go to the store and buy exactly $25, or as close to it as I can. Then I pay about $20 for all my items.
Take the new $5 off $25 coupon that prints with your order and do this all again next week. This does not happen to me each time, but when it does, I take full advantage of it!
Saving 20% on Each Shopping Trip
Five dollars off a twenty-five dollar shopping trip is a 20% savings. If you have coupons for your items, then you can save even more and really never pay full price again.
I used to clip coupons and do my own version of extreme couponing several years ago, but then life changed and I'm not near stores like I used to be.
When my daughter took ballet lessons three times a week in a nearby town, there were several national chain drug stores where I could find great deals.
I would plan out my trips and match the coupons I had with the deals they had that week. It was fun while it lasted, but it just isn't practical for me to do that anymore.
Couponing is hard work and takes lots of thinking! That's why I love this simple one coupon system so I never have to pay full price but don't have to think too much.
Small Discount Stores are the BEST!
We live in a very small town and don't even have a grocery store in our town anymore. When I heard that Dollar General was going to be building a store in our town just six houses away from me, I was thrilled!
I always loved shopping these little stores over the big box stores anyways. I knew I could go in and get simple items we needed without having to walk a mile to pick up three items.
If you don't have a Dollar General, there are plenty of other stores like Family Dollar and others that might offer the same types of deals.
What to Buy and How to Save the Most
When I first started this money saving system at Dollar General, I would go in during the week, buy some things we needed and then just buy paper products on Saturday when the $5 coupon could be used.
Now I have branched out and I buy other household items we need.
Last Summer our local DG store renovated and added fresh produce. That may not seem like a big deal to you if you live in a bigger town, but to us it was huge!
We would have to drive at least 15 minutes to get any type of produce. This caused me to be very stingy with our produce because I always feared that we would run out and have to make a special trip to get more.
This week I went in and bought potatoes and oranges and the $5 off $25 coupon printed for me. Woohoo! Since I had stocked up on toilet paper, paper towels, and tissues this past Saturday, I didn't need those items.
I did end up buying another big pack of toilet paper that was on sale. Then I just went around the store and bought things I knew I needed like brownie mix, vegetable oil, a new kitchen towel, and some disposable cups.
My total before tax came to $25.45. Yay! I love it when I can do that! The closer I stay to $25, the more I net in savings with my coupon.
The cool thing is that when I checked out, I got another $5 off $25 coupon that is good for this next Saturday! I don't remember that happening before, but I'll take it!
What to Buy
You can easily buy produce, school supplies, socks, shampoo, laundry products, birthday supplies, canned food, holiday items, frames, cleaning supplies, milk, dairy products, candy, and many other items.
Many of these items never have coupons, but with this system, you can always get 20% off anything you want to buy and still save lots of money.
I don't know how long my system will last, but for now, I will never pay full price again. Maybe they will keep printing these coupons and maybe things will change. So, for now, I will enjoy my little system and keep saving 20% off everything we buy there.
Do you have one of these stores in your area? I encourage you to try my system at your store and see how it works for you! Maybe you will be able to never pay full price again too!
I'd love to hear your money saving strategies too. Leave a comment below and tell me something I might not have thought about before.


Enjoy more articles related to saving money here: