The Best Bible Verses for Anxiety that Everyone Needs to Know
Anxiety and stress are common these days. Somehow I don't think that this is how God wanted us to live though. Get rid of unhealthy fear with these verses!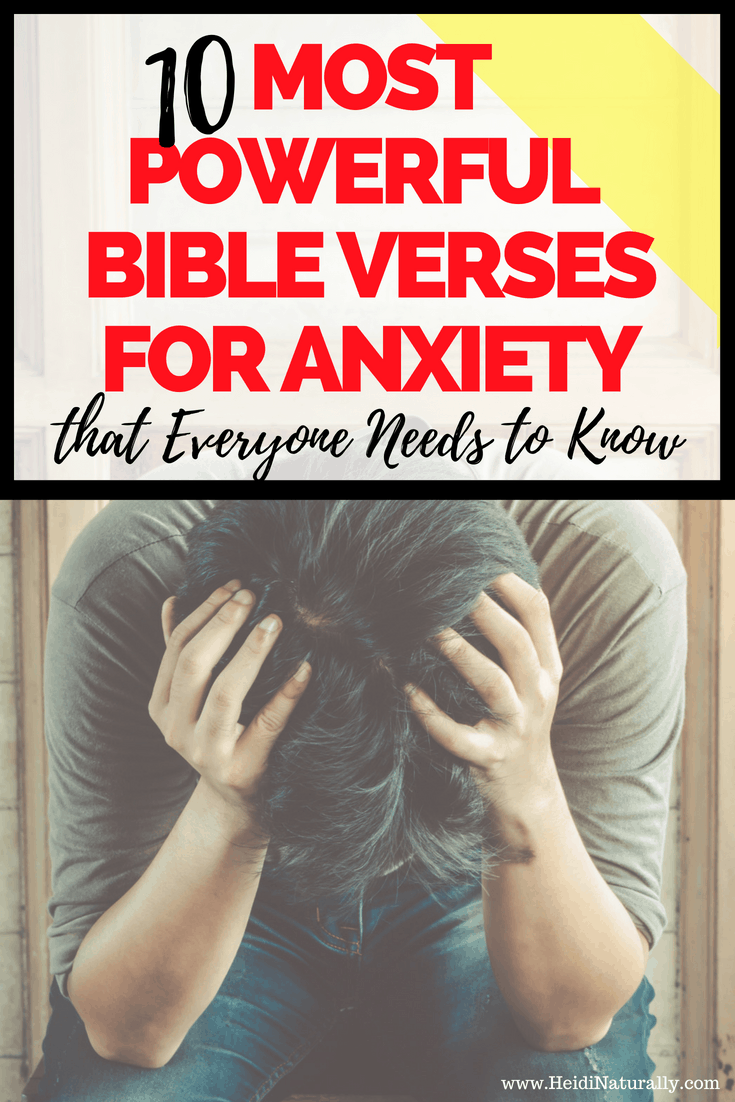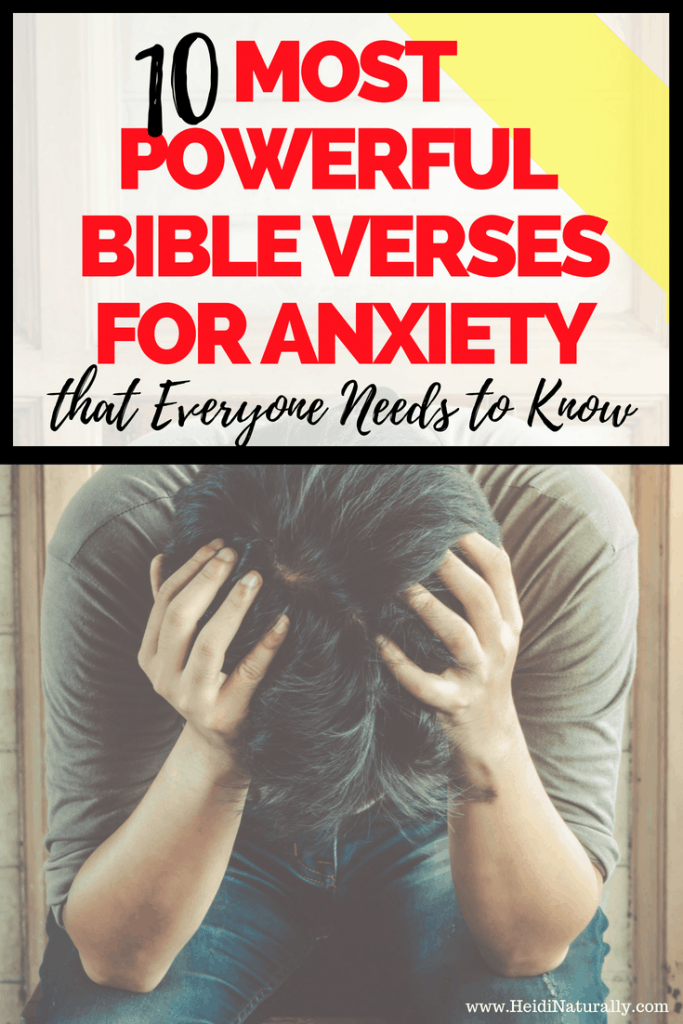 Best Bible Verses for Anxiety – Claim These:
Jesus faced fear and prayed, "Father, if you are willing, take this cup from me; yet not my will, but yours be done." 43 An angel from heaven appeared to him and strengthened him." Luke 22:42-43
Jesus knows exactly what we are going through. "For this reason he had to be made like them, fully human in every way, in order that he might become a merciful and faithful high priest in service to God, and that he might make atonement for the sins of the people. 18 Because he himself suffered when he was tempted, he is able to help those who are being tempted." Hebrews 2:17-18
"For the Spirit God gave us does not make us timid, but gives us power, love and self-discipline." II Timothy 1:7
"Since, then, you have been raised with Christ, set your hearts on things above, where Christ is, seated at the right hand of God. 2 Set your minds on things above, not on earthly things." Colossians 3:1-2
"Let the peace of Christ rule in your hearts, since as members of one body you were called to peace. And be thankful. " Colossians 3:15
Thankfulness is Powerful – Use these best Bible verses for anxiety
"So then, just as you received Christ Jesus as Lord, continue to live your lives in him, 7 rooted and built up in him, strengthened in the faith as you were taught, and overflowing with thankfulness." Colossians 2:6-7
Can stress and anxiety live where thankfulness abounds? Try it sometime! Start speaking only thankful thoughts and see what happens.
God is always with us! "Even though I walk through the darkest valley, I will fear no evil, for you are with me; your rod and your staff, they comfort me." Psalm 23:4
We will not be shaken when we keep our eyes on God! "I keep my eyes always on the Lord. With him at my right hand, I will not be shaken." Psalm 16:8
God will never leave us! "Keep your lives free from the love of money and be content with what you have,because God has said, "Never will I leave you; never will I forsake you." 6 So we say with confidence, "The Lord is my helper; I will not be afraid. What can mere mortals do to me?" Hebrews 13:5
These are the first words Jesus spoke to His disciples after he was resurrected. "While they were still talking about this, Jesus himself stood among them and said to them, "Peace be with you."  Luke 24:36
God will never lead you with stress or anxiety – Memorize these best Bible verses for anxiety!
God is a God of peace. He will lead you with peace. If you are living with anxiety, God is not leading you.
Fear is real and often healthy like when someone pulls out in front of you in a car. Fear that is perpetual, paralyzing, fatalistic or causes chronic confusion needs to be gone.
Feeding unhealthy fear leads to anxiety and stress. Claim these verses when anxious thoughts enter your mind!
Pull yourself away from unhealthy fear using theses verses. Break free from fear and seek God's peace instead.
Peace is available, but many years of giving in to fear make it seem hard. Say the words, "Run, devil, run!" when you have anxious thoughts pop up in your mind.
Seek out a trusted friend or counselor if you aren't getting anywhere on your own. They can help you move from anxiety to peace! A great resource to listen to is The Overcoming Life series by Jimmy Evans. He is a powerful speaker and explains fear in a way I had never heard before.
Why not use the best Bible verses for anxiety instead of trying to do it on your own or trying other methods? God made you and He is the source for all your help in this area. Use it!
You might enjoy these posts about Bible verses for other areas of your life:
Bible Verses Parents Need to Master to Raise Amazing Children
Bible Verses Parents Need to Master for a Great Relationship