Top Ways to Avoid Laundry Toxins
Even though we think laundry is clean if it smells perfumey, we don't realize how many harmful chemicals are in detergents and softeners. We breathe these chemicals all day because they are on our clothes and then we breathe them all night because they are in our sheets. Too much of a good thing is too much and too much of a bad thing can negatively impact our family's health! Here's how to avoid these laundry toxins.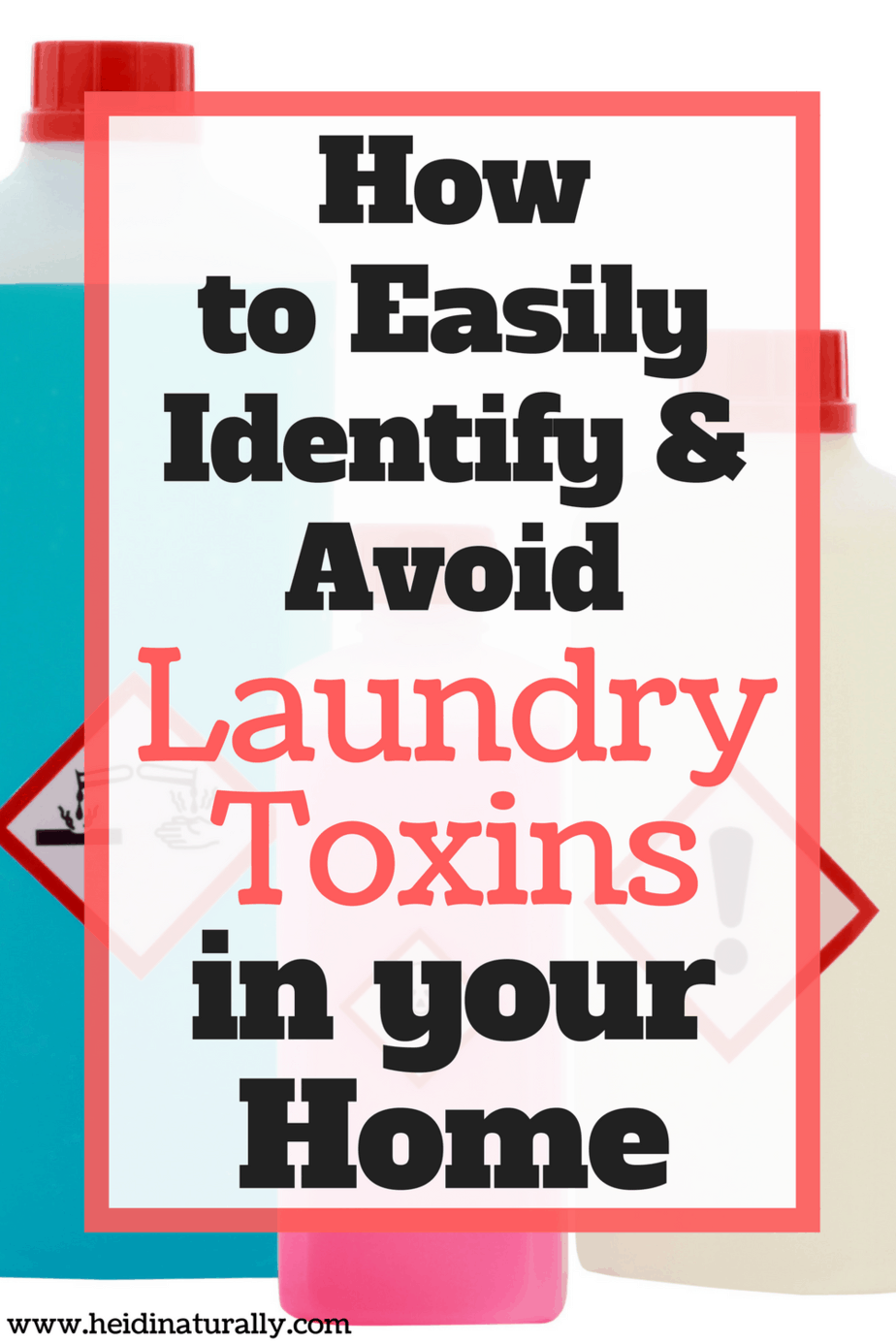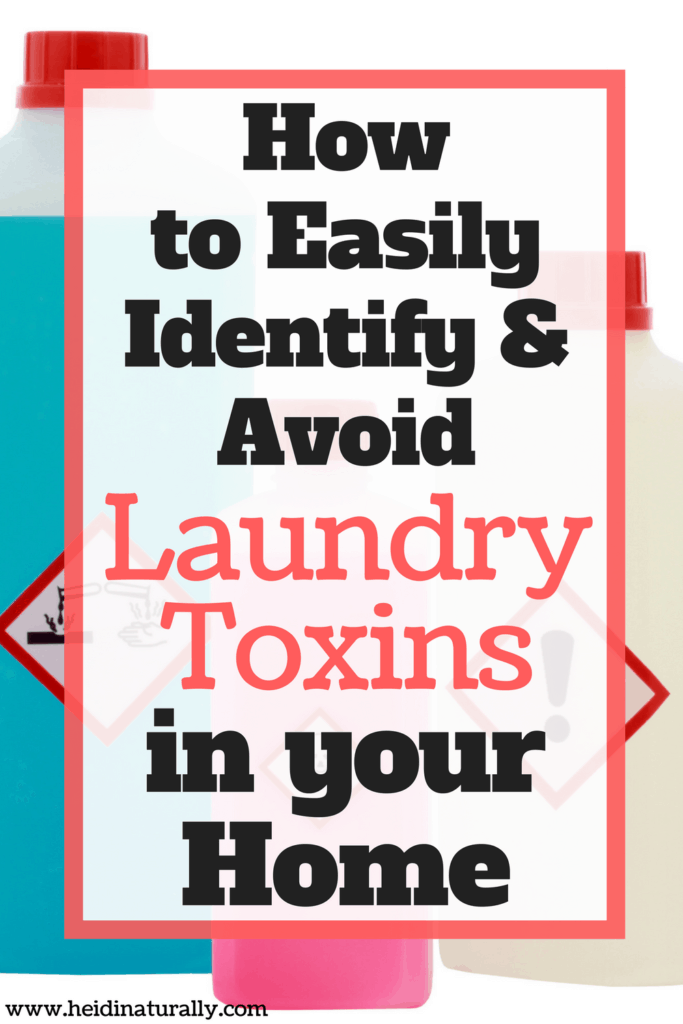 If you do any type of reading about chemicals, you know that companies are not required to list all the ingredients in detergent, softeners, and dryer sheets. Fragrance is considered a "trade secret" so who knows what all is in those bottles!
Since the cleaning industry is basically unregulated, consumers have to take matters into their own hands until regulations are put into place. We don't have to wait around for someone to realize that the cleaning companies are not going to police themselves and get rid of these laundry toxins.
So what do we do? Do we walk around wearing dirty clothes? Well, we've been able to steer clear of lots of chemicals over the last few years, so I thought I would share some of the things we do in our house to avoid all the harmful toxins in laundry products.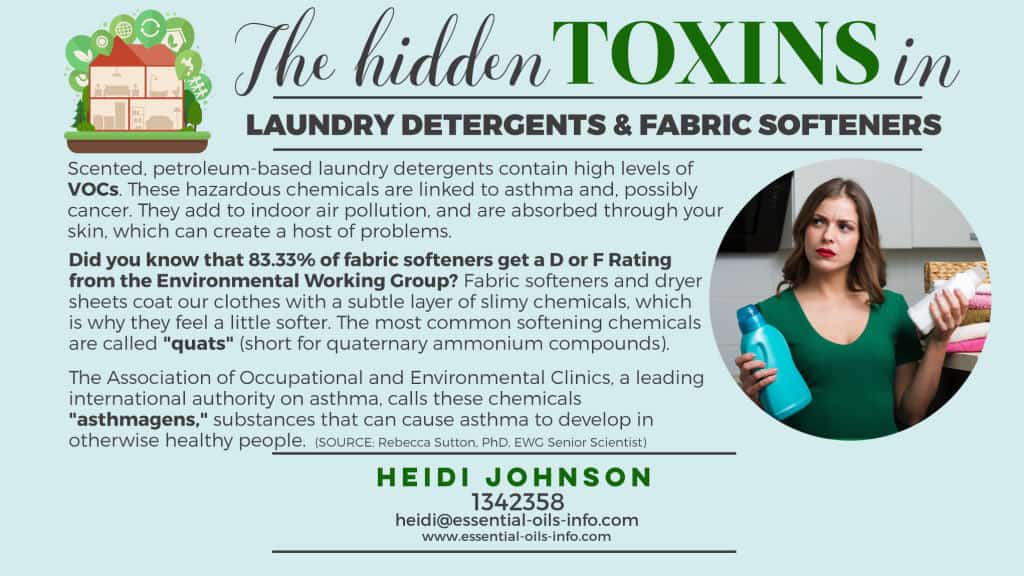 How to Avoid Laundry Toxins
Get rid of dryer sheets – Since using more natural detergents, we hardly ever have issues with static cling. If you really wanted something to help with this you can easily make your own wool dryer balls. They are SO easy to make and use.
Forget about fabric softeners – Many fabrics are soft anyways and who needs to have chemicals sitting in their clothes that are designed not to wash out? Not to mention the fact that your skin will be making contact with these chemicals that stayed in your clothes!
Stop using bleach! I haven't used bleach in years and we live just fine without it.
Don't use detergent with brighteners – These chemicals are added to detergent and are designed to stay on clothes to make them look brighter. In the meantime we are breathing these chemicals and allowing contact with our skin and the skin of our family members. This is an easy laundry toxin to avoid.
What to use instead of chemicals
The Environmental Working Group has a page on their website designed to help people look up various laundry detergents and see how they rate. Check out their website and look up your favorite detergent and see how it rates.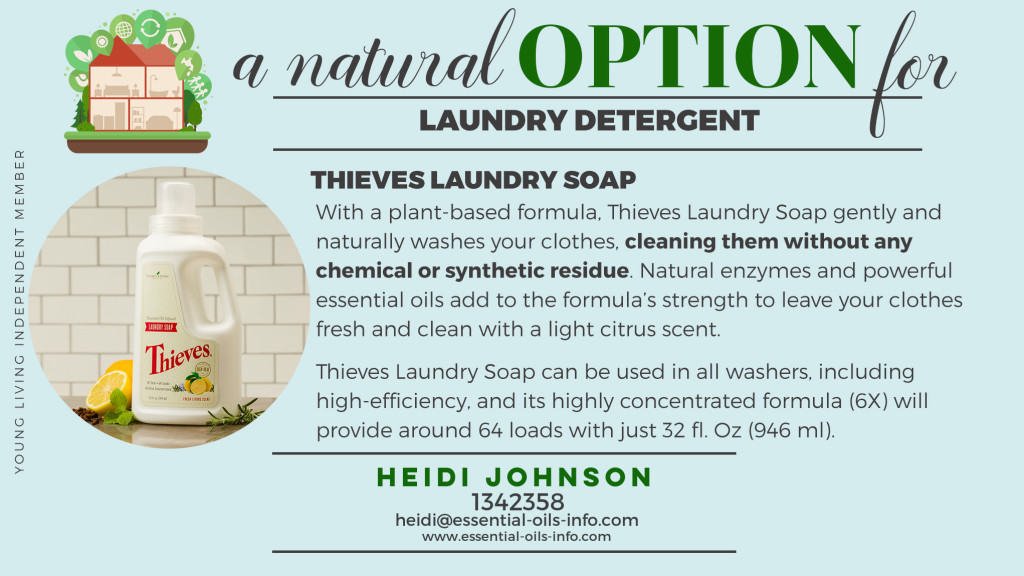 Besides dryer balls, we use Thieves Laundry Detergent – this detergent is amazing. It works well and uses just about 1 teaspoon for each normal load in a HE washer. Cost is about 45 cents per load but the fact that it cleans well and contains no harmful chemicals is important to our family. It's free of SLS, dyes, petrochemicals, formaldehyde, phosphates, synthetic perfume and optical brighteners. Follow the instructions at the right side of the page to get yours ordered or contact me for information on the best pricing.
We also use Thieves Cleaner for all the cleaning in our house. Everything else has been cleared out because this completely natural plant based cleaner does a better job of cleaning than any other product I have used.