Best Sloppy Joe Recipe for Healthy Families
If you're tired of all the chemicals in canned foods, then this simple sloppy joe recipe is for you. Cooking healthy meals for our families doesn't have to be hard or complicated.
This is the best sloppy joe recipe with ketchup. I prefer to use organic ketchup to make it even better.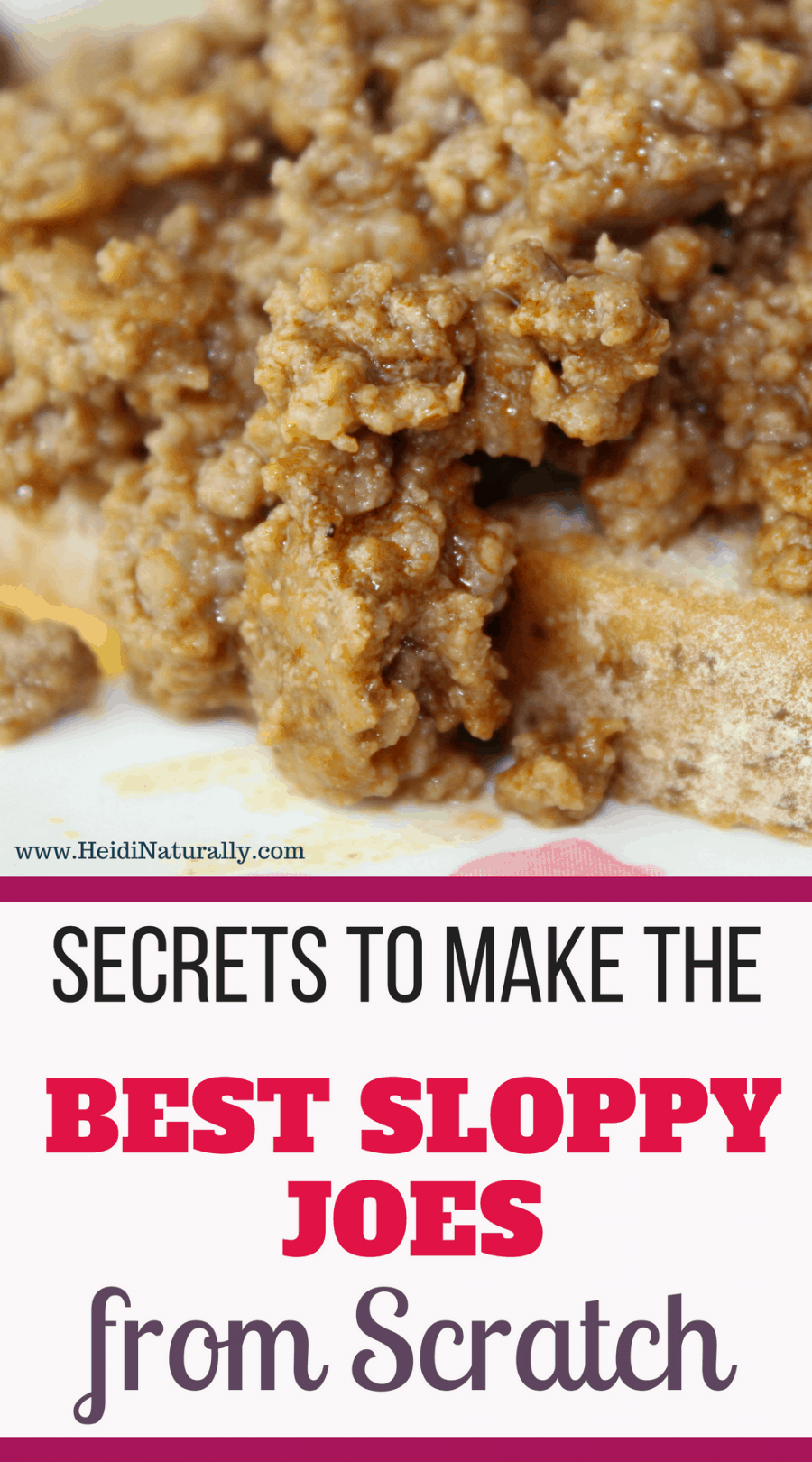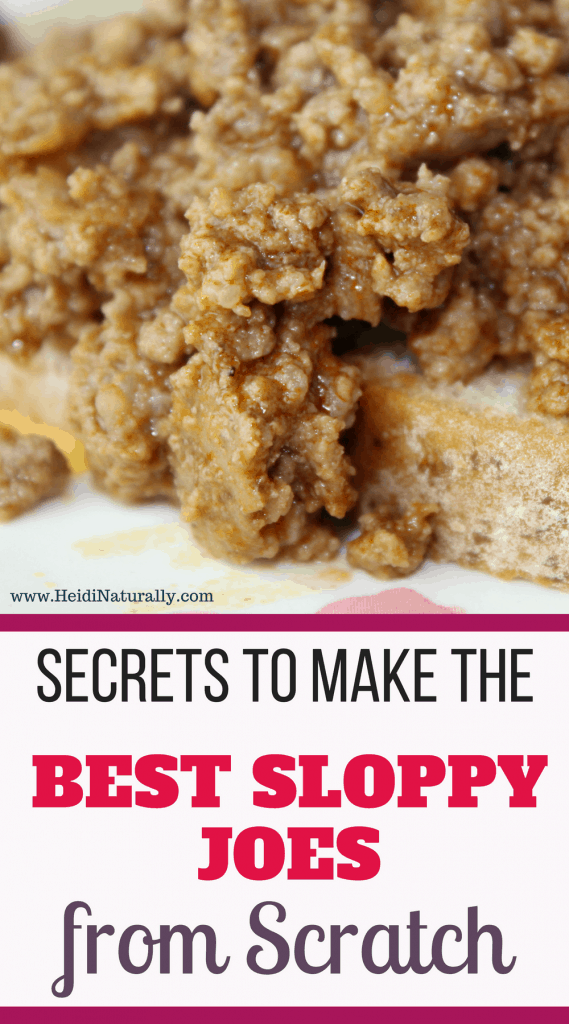 The sloppy joe sandwich has been around for many years and has always been a family favorite in our house. Once I started learning more about eating healthy, I started reading labels and noticing ingredients that I couldn't pronounce or didn't want my family consuming.
When I found this recipe and made it the first time, I knew we wouldn't be going back to sloppy joes from a can again.
Our Favorite and Best Sloppy Joe Recipe:
Brown in saucepan:
2 pounds ground beef
1 cup chopped onion (optional – can substitute onion powder, or leave out if your family really hates onion flavor)
Once onions are translucent, add:
Cook on low heat for at least 15 minutes or longer.
Serve on your favorite healthy buns. Or eat it without the bun like I do.
Moms looking for a healthy alternative will love this recipe because it doesn't take long to make and the ingredients are real and good for you.
What's in the Sloppy Joe Mix in the Can?
Before I knew better, I would just brown some ground beef and throw in a can of the popular sloppy joe mix (or store brand) and not think twice. Then once I started learning more about health and wellness, I started paying more attention to label ingredients and what we were putting into our bodies.
Although you can pronounce most of the ingredients in the canned sloppy joe sauce, there are still some concerns.
Here is the ingredient list for the most common canned sloppy joe sauce on the market. Tomato Puree (Water, Tomato Paste), High Fructose Corn Syrup, Distilled Vinegar, Corn Syrup, Less than 2% of: Salt, Sugar, Dehydrated Onions, Dehydrated Red and Green Bell Peppers, Chile Pepper, Tomato Fiber, Spices, Guar Gum, Xanthan Gum, Dehydrated Garlic, Carob Bean Gum, Natural Flavors.
Some form of sugar is added three times to this can. Why do we need so much sugar? When I was a kid we ate lots of things with much lower sugar content and thought they tasted really good. Herbs, spices, and vegetables taste good and should be consumed without having to add sugar to them.
There are also lots of gums added to the canned sloppy jo sauces, for thickening I assume. I think I'll eat my sloppy joes without gum, thank you.
Old Fashioned Sloppy Joe Recipe
Is this the best sloppy joe recipe or does it make the most ultimate sloppy joes ever? Maybe it does and maybe it does not. It all depends on your taste and your health goals. Go ahead and adjust the ingredients if you like. Make it your own and enjoy.
I hope you enjoy this classic sloppy joe recipe. Our family likes it and it makes this mama feel better serving this rather than a mix from a can that contains a ton of sugar and could have unwanted chemicals in it.
If you like this recipe, you might also like the recipes I included in this recipe roundup…