Discover how to use batch cooking to slash your time in the kitchen and still eat healthy meals
Struggling to find the time to get good meals on the table? Struggle no more!
Learn the easy way to meal prep and get dinner on the table fast without having to cook each night.
You'll Discover How To:
Plan your meals for greatest efficiency
Do less dishes
Set up your kitchen so it's easy to cook
Eat better and cook less
Eliminate mealtime stress
Save money
Cook healthy meals without any extra effort
Use this system to save time so you can do other things you enjoy more than cooking!
Dinnertime can be stressful
You don't know what to cook, don't have much in your pantry to work with, and you don't really feel like cooking in the first place. You know you should make good home-cooked meals but it just seems too overwhelming or too much work. Here's a little cooking help….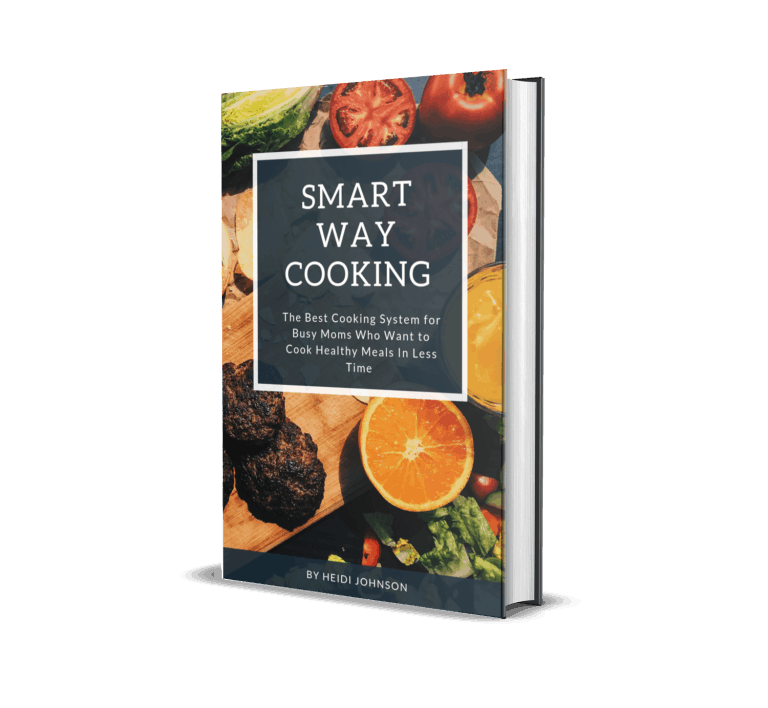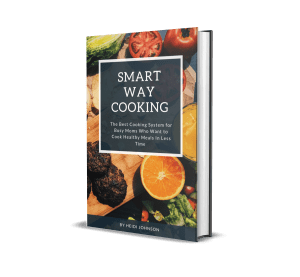 Smart Way Cooking will help you overcome all these obstacles. You'll wonder why you didn't think of this before.
What Our Customers Are Saying:
 Heidi makes freezer cooking easy and straightforward with tons of great tips as well as reasons to quadruple what you're already cooking. All the things you need for freezer cooking are listed and even ways to adjust if you don't have an extra or deep freezer. Besides all of this amazing information included in this ebook, the recipes are simple and easy to follow with all the information you need! – Jennifer
I love this concept of cooking double, triple, or quadruple meals at one time. This is such an easier and more realistic way of making a stock of freezer meals for future dinner nights. – Jordyn
I really loved Smart Way Cooking! Also, we are having a wonderful time just now because we are seeing God's gracious hand in feeding us every day after my husband has had no work for a while and we haven't been buying our usual. – Sharon
You have great tips about making meals in advance. I can relate to this since I don't enjoy meal prepping on the weekends. There were great tips about how to make it happen during the week when you're actually cooking dinner. – Erin
The book really helped me rethink some things. I was able to plan meals for a month in Jan and employ some bulk cooking throughout to have already prepared meals later in the month and then some for the next month. My difficulty now is translating my list of recipes to the correct quantities I need to buy because some things aren't exact here in Brazil. That must take a special type of brain because it makes me crazy! Ha! Thanks so much for your encouragement. – Grace in Brazil
Thanks so much for trying to help us to streamline our lives and have great meals while spending less time in the kitchen. – Grace E.
I was struggling to feed healthy meals to my three kids, hold down a full-time job, and unexpectedly homeschool.  Heidi's book has a workable, easy-to-follow system – not just great recipes that are a true treasure to my busy household! – Marianne
Order your copy of Smart Way Cooking now for only $9.95
I call myself the "Once A Month Cooking" dropout.
Maybe you have tried Once a Month Cooking or maybe you thought to yourself, "I could never do that." Most people that I know that have done OAMC have only done it once.
I know a few people that have made that system work, but I have found an even better system that works MUCH better and takes MUCH less time. You get just as many, if not more, meals in the freezer with this system.
Learn how to save time and money in the kitchen with this simple batch cooking system.
You'll be amazed how quickly you can get meals in the freezer without much effort on your part.
100% Satisfaction Guarantee
You have a full 30 days to test our product. If you aren't completely satisfied with what you receive, just ask and we will gladly give you a full refund on your purchase price. Give it a try, the risk is on us!