18 of the Best Items to Keep on Your Healthy Food List
Knowing what to buy for healthy meals can be tough so I'm giving you this healthy food list so that you don't have to struggle. Now you'll know just what to buy to stock your cupboard and how to make healthy meals with these ingredients.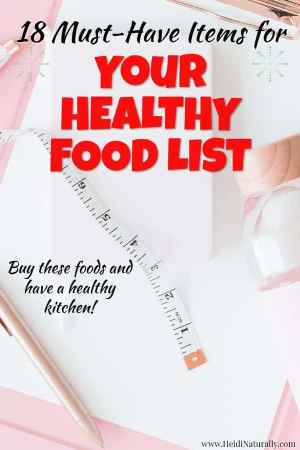 If you focus on having these items on hand at all times, you can whip up a meal without much thought or problems. If you make sure you have these healthy foods, you'll always be able to create a healthy meal in minutes.
Add These 18 Items to Your Healthy Food List
This post contains affiliate links. Read my affiliate link disclosure here
1.) Rice – There are many types of rice like white, brown and wild. Although a variety is nice, if you can't afford it, a huge bag of medium grain white rice from your local store will work.
White or brown rice can be used in all types of recipes and is simple to cook. All you need is water and a pot. You can use a rice cooker or you can cook it on the stove. Brown rice takes longer to cook but is a whole grain that is better for you.
It's pretty simple to get the rice cooking and then focus on the rest of your meal. By the time you have the rest of your meal done, the rice is done too.
2.) Oats – Oats make a great breakfast whether you cook it as oatmeal or add it to a smoothie. Make sure you get organic rolled oats, not quick oats. It can also be added to other ingredients to increase other dishes and give them texture. For example, adding 1/2 cup steel-cut oats to your chili recipe will give it more body and texture and provide a healthy food for your family to eat. You can even substitute it for meat in some dishes if you're trying to eat vegan. Definitely add these to your healthy food list when shopping.
3.) Dry Beans – Beans are very inexpensive and can be added to many meals. You can also use them to make sprouts if you want added nutrition in all your meals. Dried beans aren't really that hard to cook and store, so don't be afraid to use them.
Check your favorite cookbook for soaking and cooking times for dry beans. You might need to plan ahead and soak them the night before, but they are easy to cook. Add a good variety of beans to your healthy food list and have them on hand since they have a very long shelf life.
Here is my favorite way to cook dry beans in the crock pot:
Combine in a crock pot:
2 cups dried beans (rinsed and drained)
4-5 cups hot water
1-2 onions sliced (optional)
1 clove garlic (optional)
Cook on high for 6-8 hours or on low for 10-12 hours. You can use these or freeze them in recipe-sized portions to use on another busy day. If you have a larger crock pot, you can easily double this recipe (That's what I do). This is SO much cheaper than buying cans of beans in the store. And it's probably a lot better for you too.
4.) Potatoes – We eat white and sweet potatoes at our house. All you have to do to store them is to keep them in a cool, dark place such as a potato keeper or a brown paper bag for a long time. Just make sure to check them occasionally and pick out any rotten ones. You can use potatoes in all sorts of dishes and even make quick snacks with them.
One of our favorite ways to make potatoes and other vegetables is to roast them. Just scrub and dice the potatoes into 1″ cubes (or smaller) and place them in a 9×13 pan (stoneware is best). Then drizzle with olive oil, salt and pepper to taste. Then bake in the oven at 350 degrees for about 30 minutes making sure to stir them after 15 minutes. If you like your potatoes crispy around the edges, cook for 40-45 minutes.
5.) Root Vegetables like Carrots and Beets – Root vegetables also last a long time when stored properly. You can get a huge bag of organic carrots for next to nothing and add some to every meal you make. Try adding shredded carrots on top of those black bean tacos for some added texture and flavor. Beets work well roasted on their own or with potatoes as mentioned above. Add carrots to your healthy food list so that your family can eat them fresh too.
Learn the Best Time Saving Kitchen Tips – Free report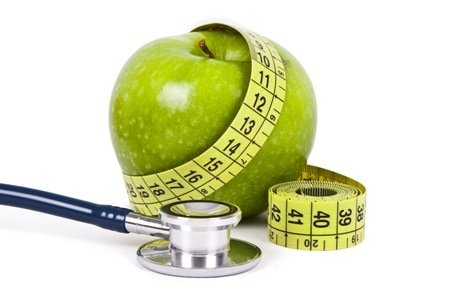 6.) Frozen Fruit – Sure fresh fruit is best but frozen fruit lasts longer and it was likely frozen within minutes of picking it. So it's fresher than what you can buy at the store sometimes. You can make a variety of recipes using frozen fruit. It's especially good in breakfast smoothies or in a bowl as a refreshing snack. Save fresh fruit for fruit salad and eating as-is or as a topping for recipes made with your frozen fruit stash.
7.) Frozen Vegetables – Just like with frozen fruit, frozen vegetables are likely picked fresh too. Of course, when you just want some green beans, fresh tastes a lot better. But when you have a big garden, you just can't eat them all fresh so you have to can or freeze them. When you use most frozen veggies, there really isn't much difference between fresh and frozen. Plus, they can easily be used in casseroles, soups, stir-fries and more and no one will probably notice the difference.
8.) Seasonings – One way to save in this area is to buy organic seasonings in bulk either online or from a local bulk food store. I have a drawer with my bulk seasonings and a drawer with seasonings in smaller containers. Then if I run out, I know I have a selection of organic seasonings on hand for refilling my containers.
We prefer to use Pink Himalayan salt because it is not as processed and has more minerals in it. You can also get variety packs of dried seasoning already made up in case you don't know what seasonings to combine.
9.) Citrus Fruits – Sometimes you have to buy lemon juice from concentrate to use in your cooking to save money since it can be stored longer. But, for the most part, citrus fruits keep fairly well and are great to have on hand for healthy snacks or flavor enhancers. Make sure to add these to your healthy food list.
10.) Eggs – Eggs are very inexpensive when you consider what's in them. Although you can get them at your local grocery store, we prefer to get eggs from our local backyard chicken farmer. These free-range eggs are much better for you and taste better too. If you're vegan, you will not be eating eggs so you can substitute an egg replacer like Vegg. Otherwise, make sure to add eggs to your healthy food list and keep them on hand at all times.
Free Report – Vegan for Beginners – Curious about what Vegans eat and whether this lifestyle is good for you? Click here for all the details.
11.) Cheese – You can buy cheese in slices, chunks or shredded. We use slices for sandwiches but mostly buy shredded cheese. Chunk cheese just seems like too much work, but I suppose you can save money here and slice or shred your own. Cheese can last a long time if you wrap it up tightly to keep the air from it. I freeze bags of shredded cheese all the time and then when I need it, I just let the bag thaw unopened in the refrigerator or on the counter.
If you are vegan, you can use a cheese replacement for sandwiches or pizza like Beyond Better Cashew Cheese.
12.) Nuts – Most nuts make good snacks. I believe raw almonds are the healthiest. When you have nuts around, you can easily whip up nut milk. Nuts can be expensive but if you know where to shop or pick your own, you can get them less expensively. Buy in bulk and store in your freezer to make them last longer.
13.) Whole Grain Flour – Although white flour is great for making bread, biscuits, rolls, and more, it's not always the healthiest option. Whole grain flours from Arrowhead Mills or Bob's Red Mill are good unless you have a grain grinder and grind your own flour.
I have the Whisper Mill grain grinder and have used it for years with great success. Whole grain flour can also be used as a thickening agent for soups or as a crust for some fried eggplant. Stored your flour in the refrigerator for best results.
14.) Yeast – Although I don't use this much unless I'm making homemade bread or pizza crust, this is good to have on hand. It stores well in the freezer if you don't use it much, and you don't need to worry about it going bad. Since it stores well, I always have it on hand because I want it to always be there if I want to make some yummy bread.
15.) Canned Tomatoes – We have a huge garden every year and can lots of tomatoes, but you can easily get organic canned tomatoes and have them on hand. They can make the difference between a delicious fast cooked meal and a boring one. Canned tomatoes can help you make chili, spaghetti, casseroles, soups, goulash, and more. Definitely add these to your healthy food list.
16.) Whole Grain Pasta – It might take you a while to switch your family over to whole grain, but it will be worth it. Even if you have to make half white and half whole wheat for a while, that will be a step in the right direction. Brands to add to your healthy food list include brands like Hodgson Mill, DeBoles, Vita Spelt and Food for Life. Just make sure whatever brand you get that it says "whole grain" on the label.
Having a variety of pasta to choose from makes dinner a snap if you also have some frozen veggies, canned tomatoes, spices and a bit of cheese. Plus, pasta is great as a leftover, thus saving you time and money.
17.) Honey – Although there is some controversy about whether honey is a healthy choice, I believe it's still better than white sugar. It is pricey but if you save it to use for your most treasured pleasures it will make up for it. It's great in tea or on your fruit salad to make it extra delicious and healthy.
18.) Maple Syrup – This is another controversial sweetener, but if you use it in moderation for an occasional sweet treat you'll be fine. If you don't like honey, your next best is maple syrup. This used as a sweetener is healthier than white sugar and gives it added flavor. Although you can eat pancakes or french toast with just fruit or jam, a little pure maple syrup makes this dish much better.
More Tips to Save Money on Food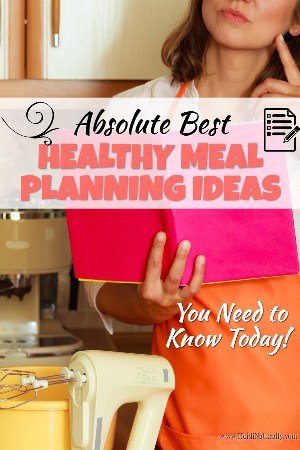 Save money by buying in bulk as much as possible for the foods you use most often on your healthy food list. We are fortunate to have a nice bulk foods store near us so I stock up on our healthy bulk foods and store them.
Of course, you don't want to buy a bunch of bulk food that you don't end up using. Buy whole grain flour and pasta, seasonings, and any other items that you use often. But save the impulse to buy everything in bulk. You don't want food to go bad before you have a chance to use it.
If you can make food from scratch, that will save you the most amount of money. But if you have to combine scratch with store-bought items, that is a whole lot better than going to a drive-thru for dinner.
Keep your cupboard stocked with this good healthy food list and you will save money and have better health. You will find yourself eating at home more. This saves a ton of money because eating out can get expensive if you do it more than once a week.
Further Reading on Healthy Living:
5 Really Easy Ways to Make an Amazing Meatless Dinner in Minutes
How to Make a Healthy Breakfast Smoothie