What To Do When You Are Ready To Lose Weight
Everyone is trying to lose weight but most of us are still overweight. Why is this? This post will give you all the tools you need to know when you are ready to lose weight and feel great.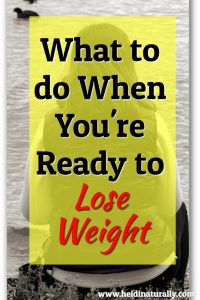 The Formula for Weight Loss Success When You're Ready to Lose Weight
This formula was discovered in 2007. A group of doctors got together to get to the heart of the obesity epidemic.
They found that Americans didn't follow a healthy eating plan even though they had all the knowledge available to them.
Basically, we know too much… we get bombarded by information overload. We have nutritional messages presented to us constantly throughout the day.
We walk around thinking:
How many calories should I eat to lose weight?
Can I lose fat?
How can I burn fat?
Do I need a weight loss coach?
If I lose weight, will I be able to keep it off?
Is there a weight loss plan that will work for me?
Are there easy ways to lose weight?
Will I be hungry all the time?
There are many programs, videos, online weight loss coaches, and articles that tell us their opinions of what we should do to lose weight. Yet we are still confused about the right path to follow.
As a result, all the information we hear leads to confusion. When there is high confusion, there is low compliance.
How to Create a Weight Loss Approach That Will Work
The simplest way to consume less is to reduce your appetite. That's almost impossible to do on your own, isn't it? Have no fear, some smart formulators have already taken care of this for us.
Even though I hate coffee, I'm willing to use anything to tame my appetite. That's why this weight loss coffee is my favorite. It's been formulated to suppress your appetite and help with mood, focus and energy too. It's affordable too. Get your own weight loss coffee here and enjoy the journey to losing weight the easy way!
Need to Cleanse Your Body First?
It's important to have a clean slate to start – meaning that your organs need to be working well and your digestive tract should be fairly clean. How do we get that? 
Detox – Use a good detox tea that is gentle and incredibly beneficial for your body.
Feeling Full – If you're always hungry and your hormones are not balanced, you'll have a really hard time losing weight. You want to use a product that does not contain laxatives or stimulants.
If your plan is simple to follow, gives you results with some freedom, and you see results knowing that the plan is working – you will stick with it!
As a result, the formula for the above approach to weight loss success includes 2 products called Slimmer and VitaliTea. They don't contain laxatives or stimulants and Slimmer is made with 9 powerful metabolism-boosting superfoods. These 2 products help you stick with a healthy eating plan and get the weight loss results you want.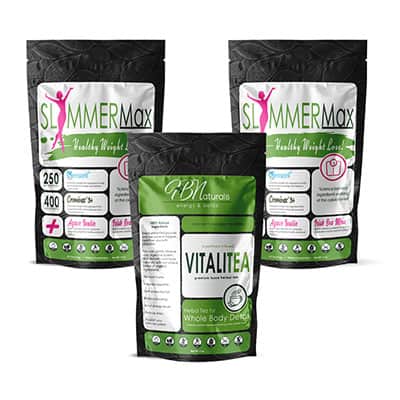 The plan is:
Easy-to-Follow
Enjoyable
Effective
What I like most about this plan is that there are no funky ingredients that could be harmful to your health. The plan is easy to follow and provides results. What more could you ask for?
So if you are ready to lose weight and break through your barriers, for yourself and your family, but you're unsure how to do it, then this program is what you need.
Or if you just want the easy route, get started on the weight loss coffee and enjoy the lower appetite.
Related: Find out how to lose weight quickly and easily by reading this article.