Absolute Best Healthy Meal Planning Ideas You Need to Know
How to Get Healthy Meal Planning Ideas in Minutes
We live such busy lives that making healthy homemade meals each day seems almost impossible.
But there is an easier way to get healthy meal planning accomplished even if you're incredibly busy! Instead of giving up and eating fast food or pizza several nights a week, why not give meal planning a try?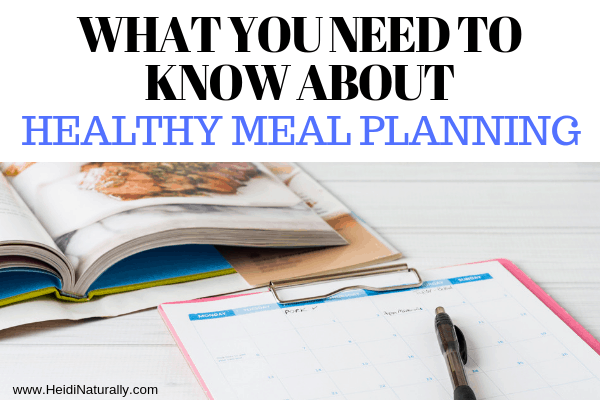 You can prepare healthy meals and still live a busy life and save money! Keep reading.
What is Healthy Meal Planning?
Before you can start buying your food and eating a meal, you need to plan the healthy meals you like to eat.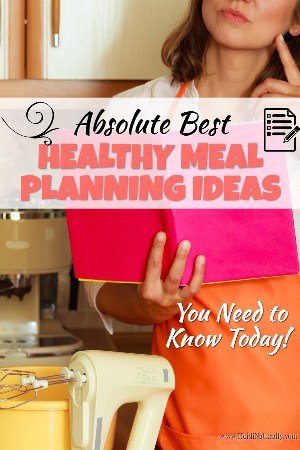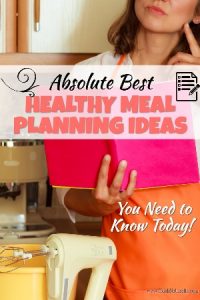 Healthy meal planning is nothing more than figuring out what meals you are going to make in the near future. It can be as detailed as you want, but a general skeleton of meals to choose from is ideal.
Knowing what meals you want to fix will help both grocery shopping and meal prep. You will save tons of time because you won't be running to the supermarket every other day trying to figure out what you want to make for dinner that night.
Your meal plan will give you a list of everything you are making and what you need to buy.
Here is a general idea of how healthy meal planning works, but there is a lot of room for variation.
Meal Plan & Prep For Busy People
Decide How Many Meals/Weeks of Meals You Want
Would you like one week of meals in front of you, two weeks of meals or a whole month? If you're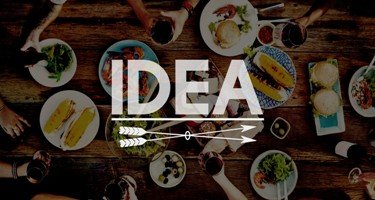 just starting out, one week works well. But my favorite meal planning tip is to choose 14 meals. That way I get 2-3 weeks of meals without much effort.
Factors to consider for healthy meal planning:
How much time do you have to plan meals? Really, it just takes minutes to pick a meal. So pick a bunch of meals!
How often do you like to switch up recipes? What are your favorites? Write them down!
How much money can you spend on meals right now? If you have enough to buy 10-14 meals, that is ideal.
How much refrigerator and freezer space do you have? If you buy food for 5 meals or 20 meals, are you able to store and keep that amount of food fresh?
When you are just starting out, try to plan for just one full week and see how it goes. This should include all meals and snacks your family will eat for that entire week. I like to focus on dinner and then fill in the rest. If dinner is taken care of, usually the rest falls into place.
If your family packs lunches (which I recommend), then make sure you buy enough lunch food to last for the amount of dinner meals you have chosen.
Look at the events you have coming up and make sure you have food to take for special occasions or kids' activities.
How to Start Meal Planning
Make a list of meals your family likes. This should be a quick list that you can rattle off in a few minutes. Start with a list of 10-14 meals and write down what you need for those meals. We'll work on making those meals healthier later.
Take stock of what you have in your kitchen. Do you have lots of meat in the freezer? What meals can you make with the ingredients that are already in your home? This should be a good start, and then all you might need are some filler ingredients. You may have almost all of the ingredients you need for homemade biscuits, so you know you can have a meal that uses those biscuits as a way of saving money and time.
Get ideas from friends or borrow some cookbooks. If you're stumped for healthy meals you can fix, just put out a post on your facebook wall asking for healthy meal ideas. Your friends should be able to help. It's fun to get new cookbooks from the library or borrow some from a friend. You can curl up on the couch with these on a Sunday afternoon or evening or bring some with you to an appointment or sporting event where you know you will be waiting around. Or you can use websites like All Recipes for tons of ideas.
Look for times when you have to wait. Take out a piece of paper or use a note app on your phone to look up and list healthy meals that you can make.
Be sure to write down ingredients you need to make those meals when you write them down! This is the key to a good system of healthy meal planning ideas.
Use your cooking tools for days when you know you will be busy. Plan in some crock pot or Insta Pot meals when you will be tempted to pick up fast food. If you know you have a hot meal waiting for you, you will save time and money eating at home. Here are some of my favorite cooking tools.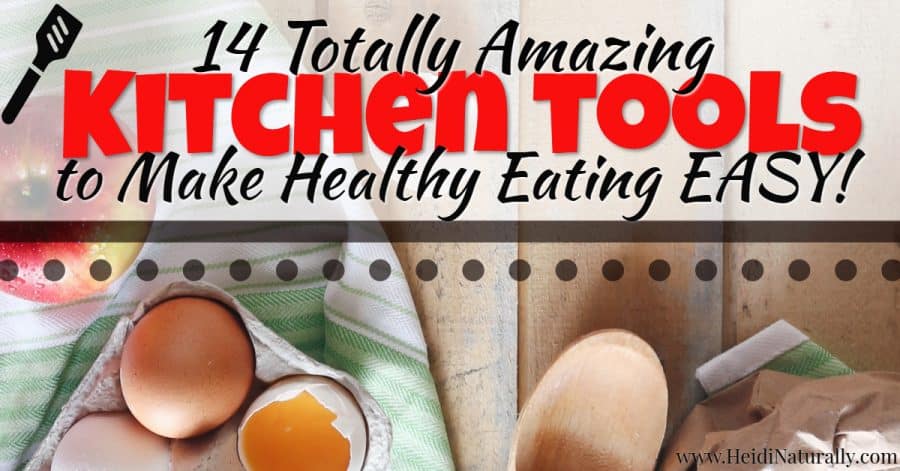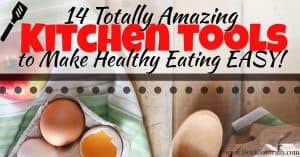 How to List Your Meal Plans
Use this sheet to list your meals. Put your grocery list and list of meals all on the same paper! Click the image to get a printable PDF version link.
Here is what my meal plan paper looks like. Feel free to print this page and use it for yourself.
You can take this to the grocery store as your grocery list and then come home and post it on your refrigerator.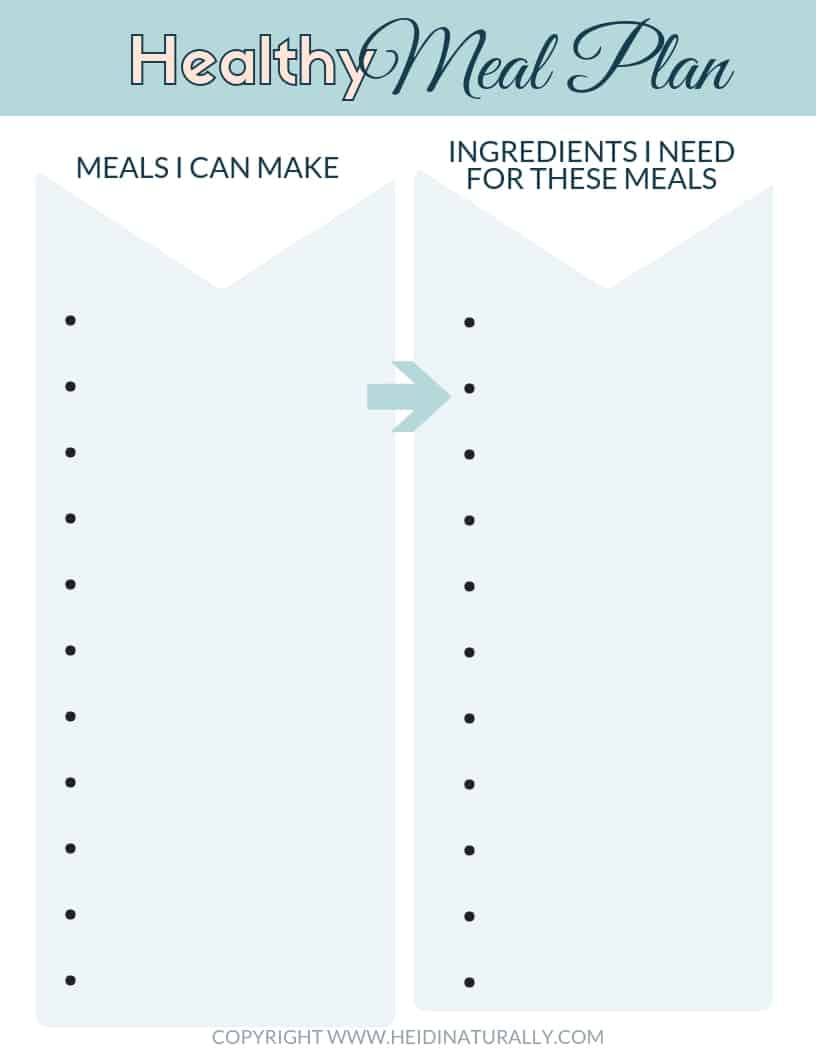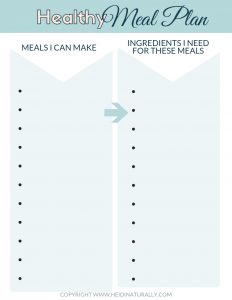 That way you know the meals that you have available to fix. I don't assign days to my meals, but it's fine if you do.
Just get up in the morning and decide what you feel like fixing from the list and then make sure you get meat out to thaw and gather other ingredients.
I hope this healthy meal planning ideas worksheet is helpful to you! If you're feeling overwhelmed, then my Smart Way Cooking ebook (batch cooking) or my Cupboard Cooking ebook (how to stock your cupboard so you have 30 meals on hand) might be a better guides for you.
Making Your Healthy Meal Plan Flexible
While planning every meal is a great way to save time during the week, there are going to be some situations where it doesn't go quite as you planned out.
Make sure you leave some room for flexibility in your meals and healthy meal planning.
For example, you might have a day where you want to go out to dinner because your spouse got a big promotion and you want to celebrate. Don't hesitate to celebrate just because you planned to make spaghetti that night. Just readjust your schedule and make it another night.
Healthy meal planning is meant to simplify the process, not restrict yourself.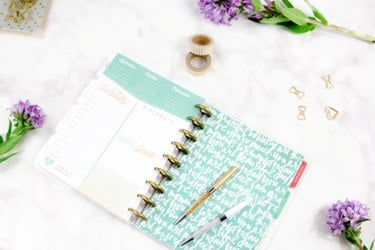 How to Use Leftovers
Always try to think about leftovers or using certain ingredients in your meal planning that can be used for multiple meals. Or have them on hand for lunches.
If you know you want to make chicken and dumplings and are going to buy a pack of chicken breasts, buy more than you need and freeze them. Or cook all of it and use the rest for a meal the next night. This lets you have enough chicken for that meal, but also for chicken soup, salads, sandwiches, or other dinner ideas. You are going to save money and time by having the extra chicken on hand.
Meal Prepping for the Win!
Meal planning and meal prepping are often confused, but these are actually two entirely different things.
With healthy meal planning, you are simply deciding what the future meals will be. When you meal prep, you actually buy those ingredients, then start getting certain aspects of the meal prepared, so that very little needs to be done each day when cooking time arrives.
Types of Meal Prepping
Chopping vegetables and putting ingredients for meals into containers
Cooking some aspects of the meal and freezing them.
You can do one or both of these options depending on how much time you think you will have. Some people simply do the prep work, such as getting all their veggies chopped up, rice measured, and snacks into portion baggies to be used during the week. Others actually cook the casseroles and chicken, and then freeze them so that dinner just involves popping them in the oven.
I do none of that except maybe cooking the meat for 2 meals the first night. I might also chop up some carrot, cucumber, and pepper slices to have on hand for snacks or lunches. Then I use those slices in my dinner meal prep sometimes.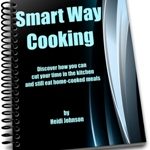 Store Your Food Well
When you are planning on prepping meals, you need to be careful with the types of containers you use. These containers are not just storing the ingredients and cooked food items but are meant to keep them fresh in the refrigerator or freezer for an extended period of time.
You need to be careful what you choose to store items in and how they are stored. Here are some recommendations for food storage containers:
Choose containers with airtight lids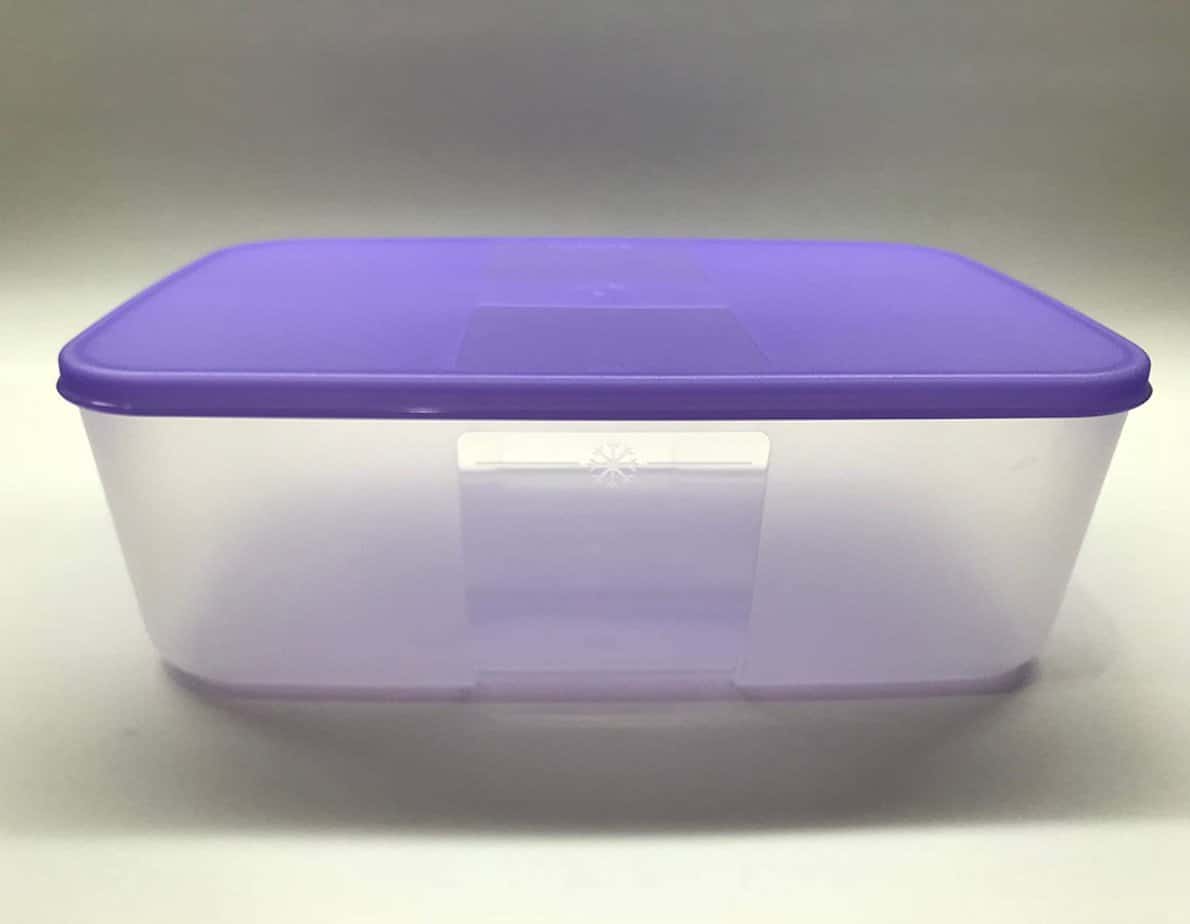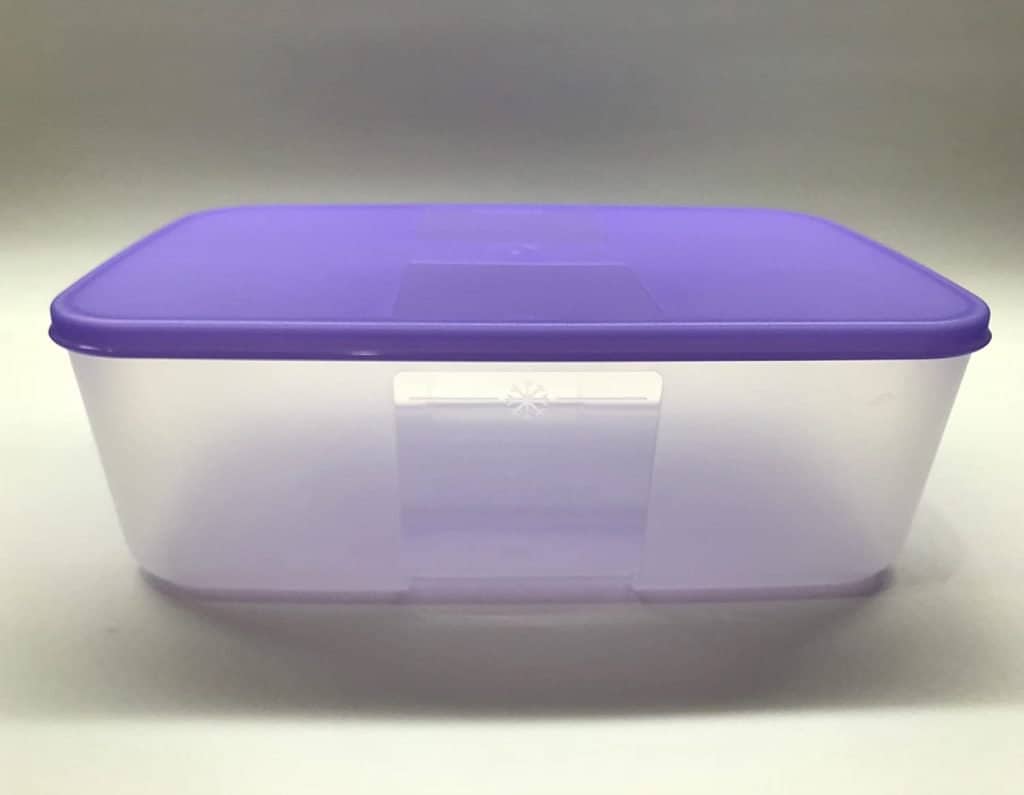 Make sure that your containers keep the food fresh with airtight lids. If you intend to use
Tupperware Freezer Mates are my favorite when freezing meals! Check them out here.
Try storing items in mason jars.
Mason jars are perfect for storing certain items and meals. For example, if you like to take salad to work, try putting each day's salad in a separate container.
Choose wide-mouth containers like these and add the denser items at the bottom. The greens should always be at the top so they don't get wilted or weighed down. Keep your salad dressing in a separate container. Then get a good lid.
Be careful with plastic storage items.
Plastic is fine to use, but you should know what type of plastic you are using. Make sure it is refrigerator, freezer, microwave, and dishwasher-safe first of all.
Also check that the plastic containers don't have any BPA, which can be dangerous when adding or cooking food in these containers.
Glass is best and Pyrex is my favorite because you can see what you're storing. This is my favorite set because I love rectangle storage containers in my refrigerator.
Consider casserole dishes that work for baking AND storage.
When you are actually cooking bigger meals ahead of time to just be reheated each evening, you want to use multi-purpose casserole dishes.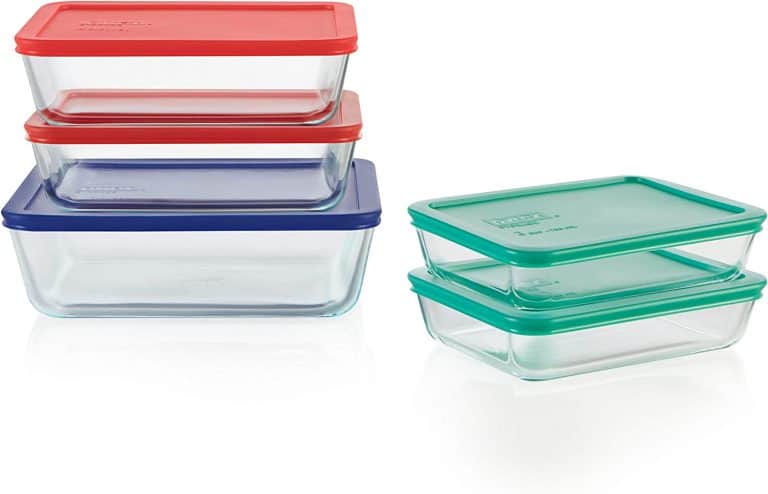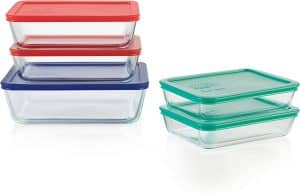 Use glass dishes that you use for baking, but that can also be used for storing them in the freezer. Pyrex is my favorite in this category too. I love this set because it's great quality glass and the lid is nice and sturdy. Just make sure you leave them out at room temperature after cooking to cool down before freezing them, or they might crack.
Tips For Healthy Meal Prepping
These tips will help you save time and plan healthy meals:
Cook all your meat at once if you like. Or just choose your meal for the day in the morning and then make sure you take out any meat that needs to be thawed.
Label every container so you know when to use it by. These freezer labels make labeling meals SO easy!
Use ingredients that can be prepped for multiple meals. Chop lots of onions and then either refrigerate or freeze them to use later. Any type of vegetable and usually be prepped ahead of time.
Healthy Meal Ideas For Prepping
Here are some different meal ideas that work perfectly with meal planning and meal prepping.
Put together different overnight oatmeal jars
To get some healthy breakfasts prepared, add overnight oats to multiple jars, one for each day of the week. In addition to the oats, you can add different toppings for each day. Some toppings to consider include cinnamon, sugar, slivered almonds or other nuts, dried fruit, berries or fresh fruit, raisins, and granola.
Roast your vegetables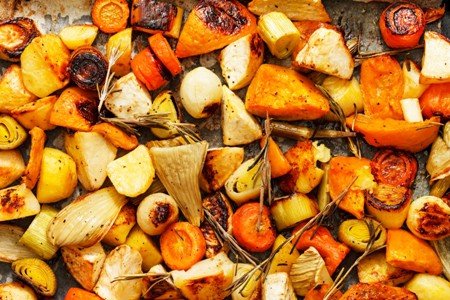 We just discovered roasting vegetables and find that we love vegetables even more this way.
Just cube some potatoes, sweet potatoes, beets, carrots, brussel sprouts, broccoli, onions, zucchini or others. Then place them in a 9×13 stoneware pan and drizzle them with olive oil, salt, and pepper to taste. Bake at 350 degrees for 1 hour for root vegetables stirring after 30 minutes. Broccoli and non-root vegetables will take less time.
If you like to do a week of meal prepping, you can cook all of these in one day and then freeze them to use another day. I just like to make them on the day we are going to eat them because it's not that hard to put these in the oven with a main dish and let them bake at the same time.
Use a vegetable spiralizer instead of pasta
To make healthy, low-carb meals and meal prep at the same time, consider using a vegetable spiralizer.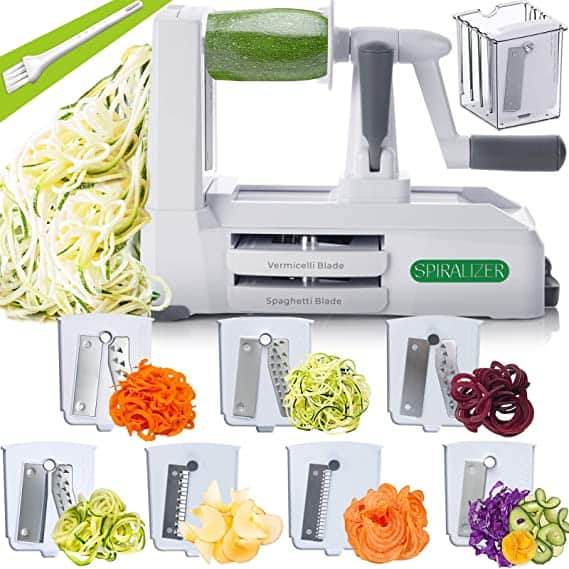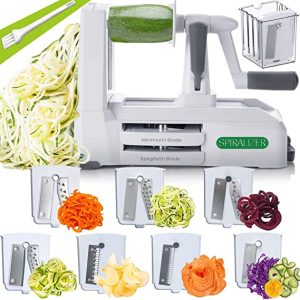 This takes vegetables like zucchini and squash and creates pasta out of them. Spiralize your veggies on a Sunday, then save them for the week's 'pasta' meals. Here's a best-selling spiralizer you can use.
Meat and Vegetable Tips for Healthy Eating
Should you bake all of your meat and then freeze portions for each meal?
I don't do this because I feel that I spend more time putting portions into containers and dealing with the meat. I like to just use the meat that day. If I cook meat for two days, then that works well too.
Always Keep a Salad and Chopped Veggies on Hand!
The big containers of organic lettuce that you can buy now make it so easy to have salad on hand for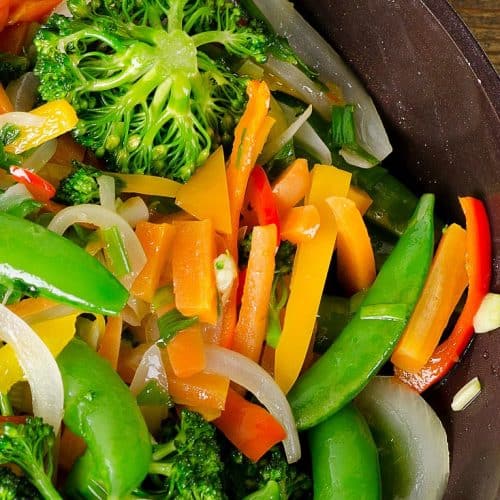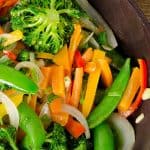 every meal. Then just buy some peppers, cucumbers, and carrots and cut them up to have on hand in the refrigerator.
These are great to pull out for lunches or as a raw veggie alternative to any meal. Some kids (and adults) won't eat salad but will eat cut-up veggies because they like the quick finger food option.
If you find that you don't have enough items on the table for dinner, you can always pull out your sliced veggies. This gives a pretty look and healthy option.
With these tips, you will be on your way to both healthy meal planning and prepping. This is going to save you a lot of time, not to mention help you make healthier meals for your family.
Do you have any tips to share with me? I'd love to hear your healthy meal tips!
How to Get Healthy Meal Planning Ideas in Minutes