Cooking Tools to Make Healthy Eating Easy – Best Kitchen Gadgets
Everyone has to eat, so why not use cooking tools to help make meals healthier, quicker, and easier. Get in and out of the kitchen quicker and on to things you enjoy more than cooking and cleaning up.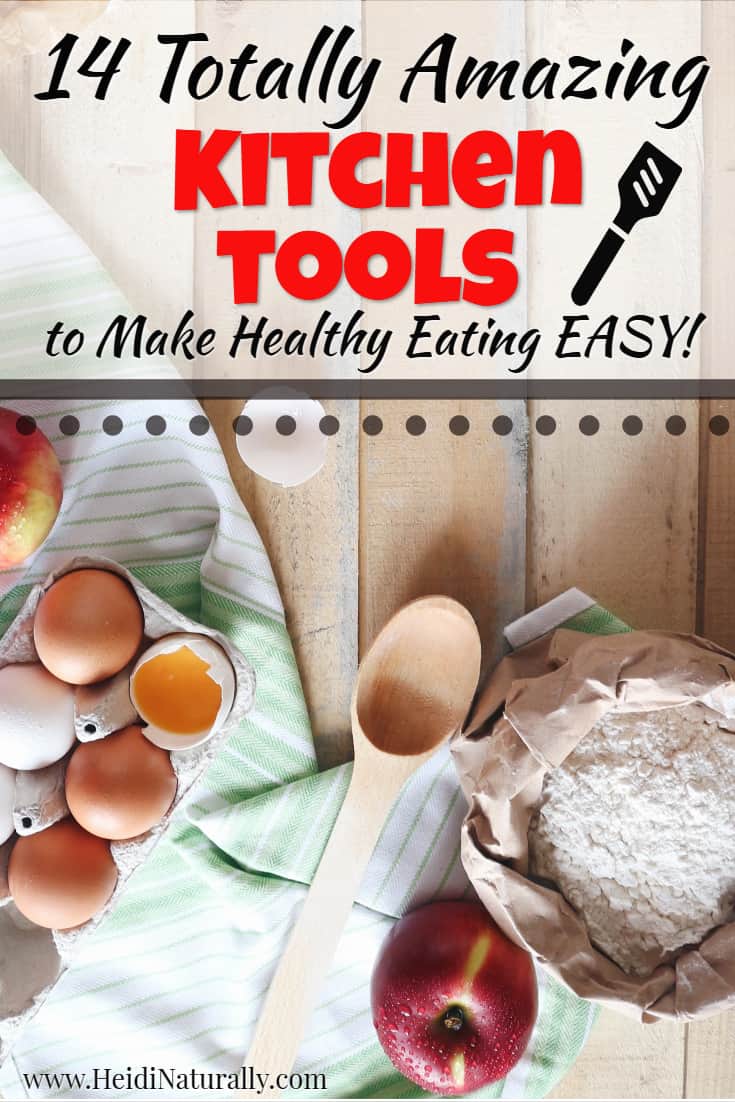 Why Invest in Cooking Tools?
Easier on your body – Save time standing and chopping for long periods of time
Helps you use fresh ingredients more – You can avoid the temptation to rely on processed foods when you know you have easy tools that will chop real food and taste better.
Save tons of time – Getting the best kitchen gadgets will save time in the kitchen. When you have good cooking tools, you spend less time cutting, chopping, and mixing.
Makes cooking more fun – Have more fun with cool kitchen gadgets by impressing your guests and family, whipping things up quickly, and getting more accomplished in less time.
Encourages your family to help – Get your family more interested in cooking when you let them use your best kitchen gadgets. Then they will do part of the cooking and you can enjoy some time together making a meal.
These are our family's favorite cooking tools for helping us eat healthier. I love sharing what works for us and seeing other families eat as healthy as possible.
Favorite Cooking Tools:
Crock Pot – This is an older kitchen tool that has stood the test of time. With this tool, you just throw some meat and ingredients in it in the morning and when you come home, a meal is ready for you. This helps avoid the temptation to rely on fast food. If you have a great meal waiting for you at home, you don't need to stop and pick up anything that might be less healthy.
Another similar tool is the Instant Pot and although I've heard rave reviews about it, I've not made the investment. You can make delicious meals in a fraction of the time. I've heard you can even take frozen meat and cook it in less than 30 minutes. Knowing you can have a delicious meal with very little fuss can help you avoid fast food too.
There are tons of great cookbooks and recipes online for both these tools. Even if you like making healthy meals, these pots are a lifesaver when it comes to saving time in the kitchen.
Kitchen Aid Mixer – Mix meals and baked goods quickly with a good Kitchen Aid mixer. Why mix things by hand or mess with a low-grade less powerful mixer? Also, you will probably never have to buy another mixer again. These mixers are solid and last a long time. If they happen to break, you can get replacement parts or get a motor repaired.
You can also get attachments like a food processor or slicer added to your mixer to save counter space. The dough hook that comes with the mixer makes kneading homemade bread very easy!
Hand Tools and Kitchen Gadgets Needed
Good knives – If you can't afford anything else on this list, make sure you invest in a good set of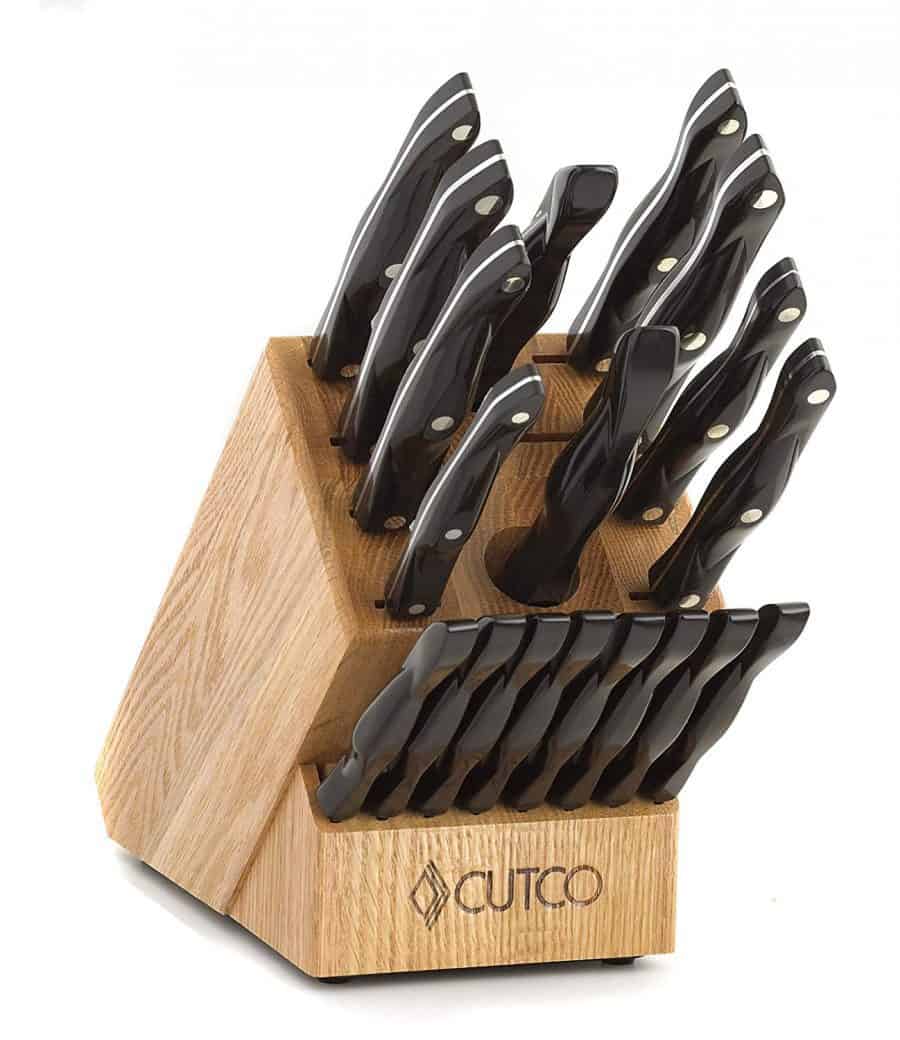 knives. Our favorite are Cutco knives since they are incredibly solid, well made, and stay sharp longer than any knife I've ever used. These are powerful knives that can slice through a tomato thinly and then cut a rope!
Years ago people went door to door and did in-home demonstrations, but I'm not sure they do that anymore. You can find them on Amazon, but if you can find a person that can demonstrate them for you, that is even better.
Pampered Chef spatulas – My sister used to make fun of me for purchasing Pampered Chef items. To her they looked the same as items she could buy at a big box store. But the truth is that their spatulas and other kitchen tools make life so much easier in the kitchen.
I can scrape food out of a pan or bowl in no time and leave basically no residue with a Pampered Chef spatula. I'd spend a lot more time with a store-bought spatula and end up leaving lots in the pan.
Hand Chopper – This Cutting Edge Food Chopper is amazing! It is sturdy and works really well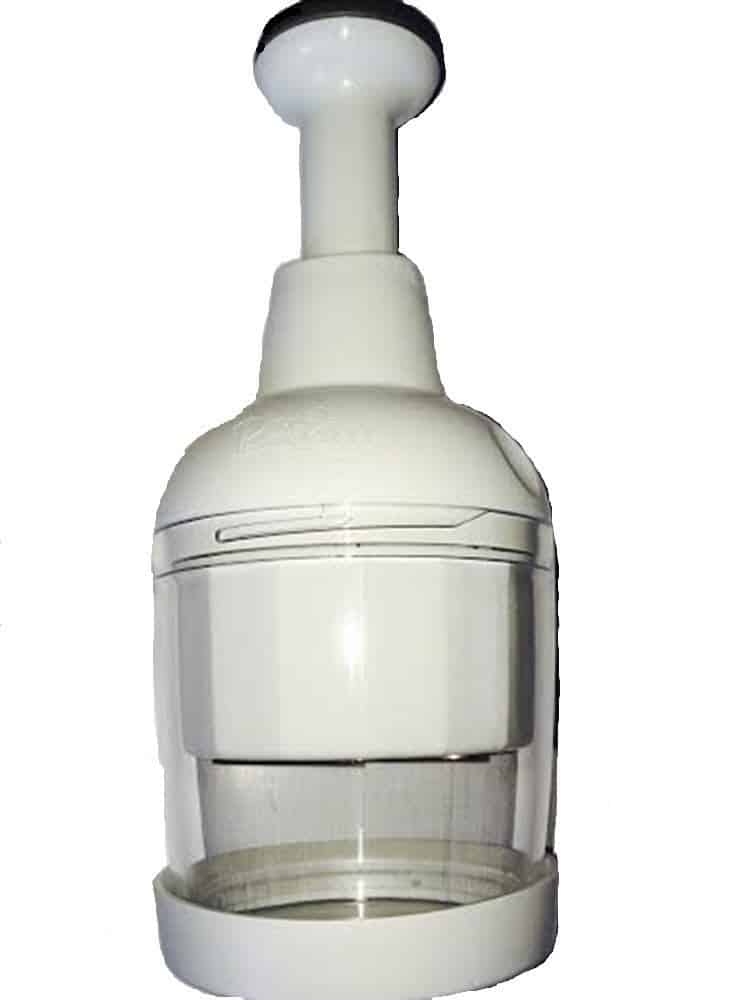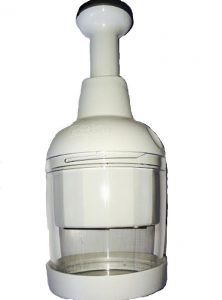 to chop onions (hence, no crying), carrots, herbs, celery, and much more. I use this tool when I have a bunch of things to chop, or if I have something that I don't really like chopping (like onions and carrots). Definitely add this to your wish list of cooking tools if you don't already have one.
Wooden/Bamboo Spoons – These spoons mix food well and are good for you. It's important to stay away from aluminum utensils, so this is a great alternative. And it breaks up food really well too!
Meat Chopper – This looks like a strange kitchen gadget but it works really well to chop up meat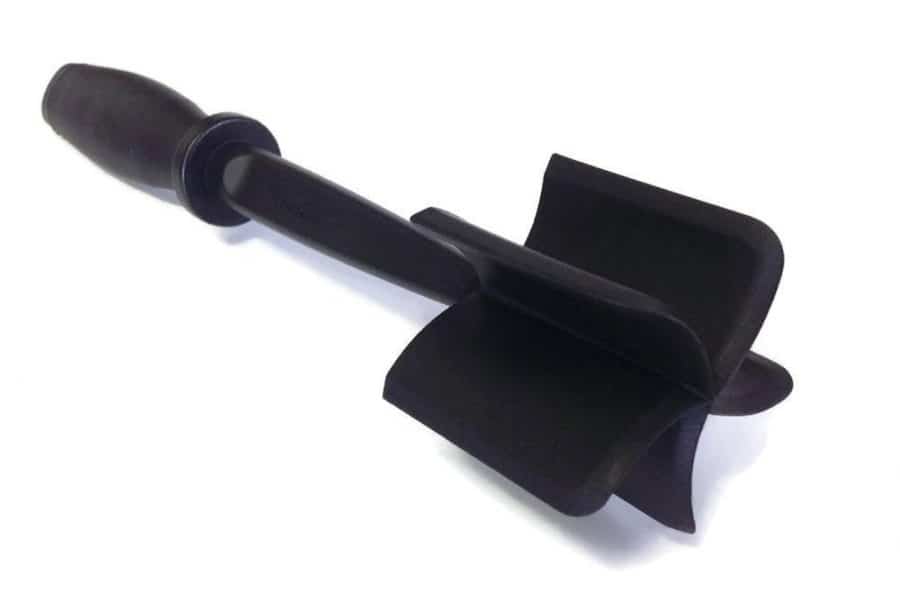 while you're cooking. I find that it breaks up the meat into smaller pieces making it a frugal gadget that stretches meat further.
My Favorite Pyrex Products
Glass Pyrex Measuring Cups – Besides being able to see what you're measuring better, this cooking tool is better for you than using plastic or aluminum cups. You can see your ingredients well, pour ingredients easily, and have a solid container that lasts for many years.
Glass Pyrex Storage Containers – These handy containers not only look pretty, but they save time. How do they save time? Well, you spend way less time looking through your refrigerator! This way your leftovers are all in plain sight.
It's also much better for you to store and reheat your food in glass rather than plastic or aluminum. Also, these containers help your refrigerator stay more organized especially if you use the square and rectangular sized containers.
This way you can see all the yummy leftovers and stored vegetables that you have in the refrigerator to eat. Then it will help you avoid fast food and eating out.
Get a complete list of the products I recommend HERE…
Cookware and Bakeware for a Healthy Kitchen
Baking Stones – Non-stick baking dishes have chemicals in them that I don't want my family to consume, so I've switched to all baking stones. They are easy to clean, make food crisper, and are better for you.
Once you get your stone seasoned, you will be amazed at how easy these cooking tools are to use. If you're not used to baking with stones, give it some time to get seasoned and you will like them even more than the non-stick bakeware you used to use.
Cast Iron Skillets – Get rid of those non-stick skillets and pans! They are filled with chemicals that are not good for you or your family. Once you get a cast iron skillet seasoned and get used to cooking with it, you won't go back. Cast iron skillets have been around for many years and are a great addition to a healthy kitchen. I also use stainless steel pots and pans too.
Vegetable Steamer Basket – This handy stainless steel kitchen gadget lets you steam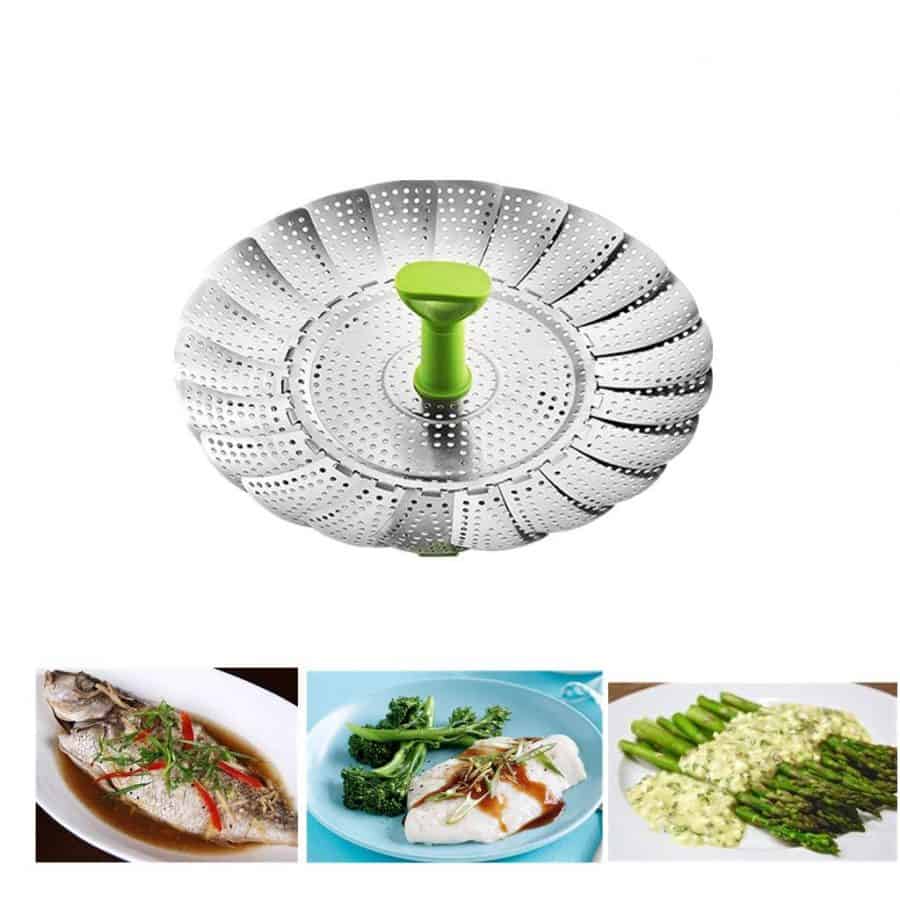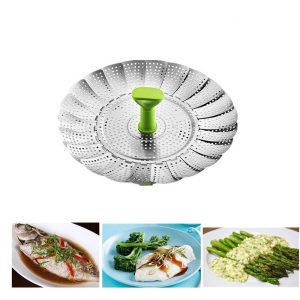 vegetables easily. It fits into just about any sized pot because it's adjustable. Plus, steaming vegetables is so much better for you. That's why it's good to have a convenient way to steam vegetables so you will want to use it.
Related – Ultimate Healthy Living Checklist
Quick Kitchen Tools for Easy Cleanup
Stove Cloth – This handy cloth lets you easily clean your stove with just water! It's important to avoid chemicals and this cloth lets you do just that. I hate cleaning my stove but this cloth makes it so quick and easy. This way I'm able to have a clean stove AND avoid harmful chemicals.
Easy dishwashing tools – Get a good solid pot scrubbing tool like this one, so you can clean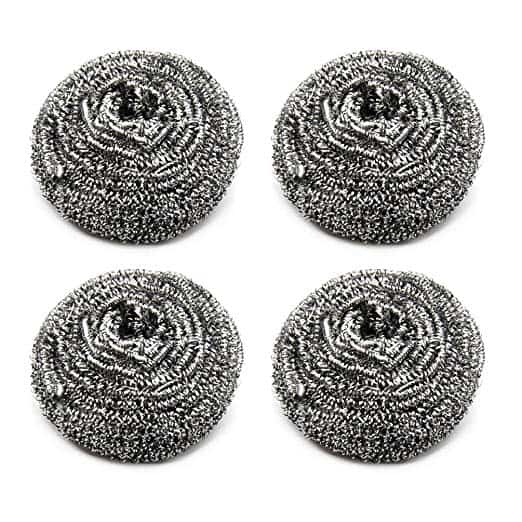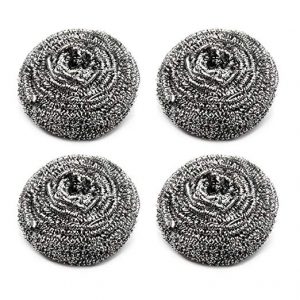 cooked-on and baked-on food easily. Because no one wants to waste time scrubbing when they can use a simple tool to safely scrape off food and get out of the kitchen. Plus it helps you avoid having to use harsh chemicals to clean your dishes.
I hope you have enjoyed reading about these helpful cooking tools and gadgets. Preparing healthy meals in a toxin-free environment is SO important. Let this inspire you to cook and bake with less chemicals making a safer environment for your family.
More Ways to be Healthy
If you want to take your health to the next level, then use essential oils too. We started using them about 6 years ago and have been so blessed to be able to use them for our family.
They are wonderful to have on hand for anything that comes up during the day. They support every system of the body! We use them for respiratory support, skin, heart health, thyroid health, and seriously everything else that comes our way in a day or week!


Here are some essential oil information posts I have written to help you learn more about these amazing oils:
How to Build the Best Aromatherapy Collection
Aromatherapy and Essential Oils – How are they related and how do you use them? 
How to Use the Most Amazing Smelling Essential Oil Blends
Or contact me and ask me anything you like about essential oils.