How to Grow Wheatgrass the Right Way
Wheatgrass has been around for many years, but many people are starting to grow wheatgrass at home. It's quite simple to grow if you follow these few simple steps.
How to Grow Wheatgrass Indoors
This post contains affiliate links. Purchasing through these links helps our family and is of no extra cost to you.


Make sure you get organic and Non-GMO wheatgrass with a good germination rate (98-100%).
Soak wheatgrass seed in pure water for 8-12 hours.
Drain the water and rinse wheatgrass in a colander for 1-2 days.
Rinse at least twice a day until sprouts begin to form. They will be about 1/4-1/2″ long.
Fill a seedling tray with 1"-2" of soil. Spread the seeds thickly and evenly on top of the soil.
Water the seeds and cover the seeds with 4 layers of paper towel or newspaper that have been soaked with cold water.
Set the tray in a shady spot away from extreme heat or cold – around 70 degrees Fahrenheit is ideal.
Check seedlings daily and moisten paper towels or newspaper if necessary. Then make sure the paper doesn't dry out at all.
Remove the cover when seedlings reach above the tray 1-2".
Keep watering the seedlings about once a day.
Harvest when your wheatgrass reaches 6"-9" tall (usually between 10 and 14 days).
Cut the amount you want to use about one inch above the soil using a serrated knife or scissors. Wheatgrass can be juiced or finely chopped into food. Once your pets have been introduced to the taste of wheatgrass, they may prefer to nibble straight from the tray.
More Tips on Growing Wheatgrass at Home
Make sure the plants stay watered. Then after about 7-14 days the plants will start turning yellow/brown. That tells you that they have reached the end of their growing cycle and you will know that it's time to start a new crop.
If you want a continuous supply of wheatgrass, just start a new batch of seeds when your original plants reach 6-9″ tall.
You can get wheatgrass in many different quantities, from 8 ounces to 50 pounds at True Leaf. I sell small quantities in my ebay store where I include a fact sheet for growing wheatgrass seeds effectively.
Wheatgrass Benefits
Incredibly Healthy: Wheatgrass contains all minerals known to man, and vitamins A, B-complex, C, E, l and K. It is extremely rich in protein and contains 17 amino acids.
Pets AND Humans Benefit: Almost all animals can eat wheatgrass and benefit from its amazing properties!
Wheatgrass is packed with Chlorophyll, Carotene, antioxidant nutrients and other nutrients that support healthy blood and muscle tissue.
More Health Benefits of Wheatgrass
Eat the wheatgrass fresh or juiced for even greater health benefit! It's easy to put wheatgrass into a juicer and drink the nutrients directly. These come in hand crank and electric models for juicing your wheatgrass.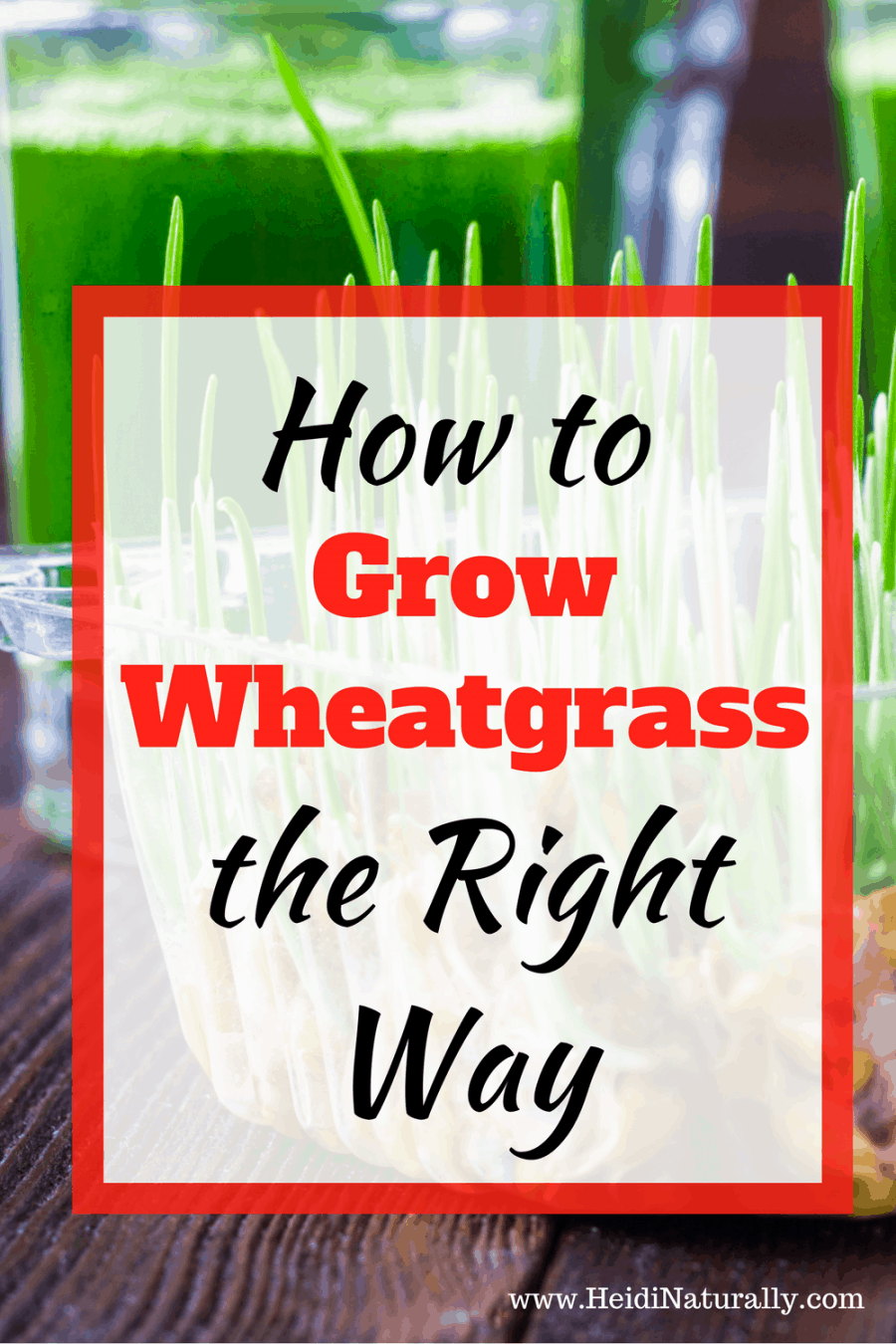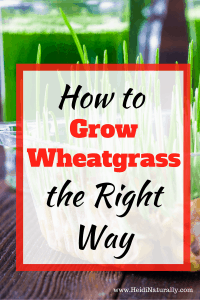 Pets can benefit from eating wheatgrass too. Many people tell me that their cat loves to just eat the wheatgrass right from the pot it's grown in. Other animals that are said to enjoy consuming wheatgrass are dogs, birds, reptiles, rabbits and other small animals.
Make sure every sample is fresh and microbial tested like the company where I get my wheatgrass.
Common Questions about Growing Wheatgrass Indoors
How long does it take to grow wheatgrass? Depending on conditions, it can take anywhere from 7-14 days.
Therefore, patience and watching your seeds carefully is important.
How do you make wheatgrass juice at home? You can make wheatgrass juice at home with your own or purchased wheatgrass when you use a juicer. Once you have a juicer, you can just run the wheatgrass through it to get your own juice.
Where do you buy wheatgrass seeds? I buy wheatgrass from True Leaf Market.
How do you grow wheatgrass for cats? If you follow the directions above and you should be able to grow wheatgrass for any animal you like.
How do you grow wheatgrass in soil? If you follow the instructions at the beginning of this article, you should be able to grow wheatgrass seeds effectively.
Is it better to grow wheatgrass with or without soil? It's better to grow it with soil but make sure you soak the seeds first according to the directions at the top of this post.
Do you have to soak wheatgrass seeds before planting? In our experience, it is best to soak seeds in the way we describe in the instructions above for best results.
What is the best way to grow wheatgrass? Make sure you get good seeds and follow the directions above – carefully.
Can you keep growing wheatgrass after you cut it? In our experience, you can usually get one cutting of wheatgrass and then grow another set of wheatgrass, but after that, it usually dies.
I hope this post has been helpful. Also, please let me know if you have any questions. We think wheatgrass seeds are fun to grow!
Related:
How to Start a Garden When You Have NO Clue!
How to Banish Weeds and Bugs from your Successful Garden Organically
How to Know What to Plant with What for the Best Garden Yield
Easy Ways to Practice Earth Day Ideas All Year Long