Thoughtful Christmas Gift Guide – Give Gifts Your Family Will Love
Best Christmas Gift Guide for Families
We all want to give a thoughtful Christmas gift that people will love and be happy to receive. We want them to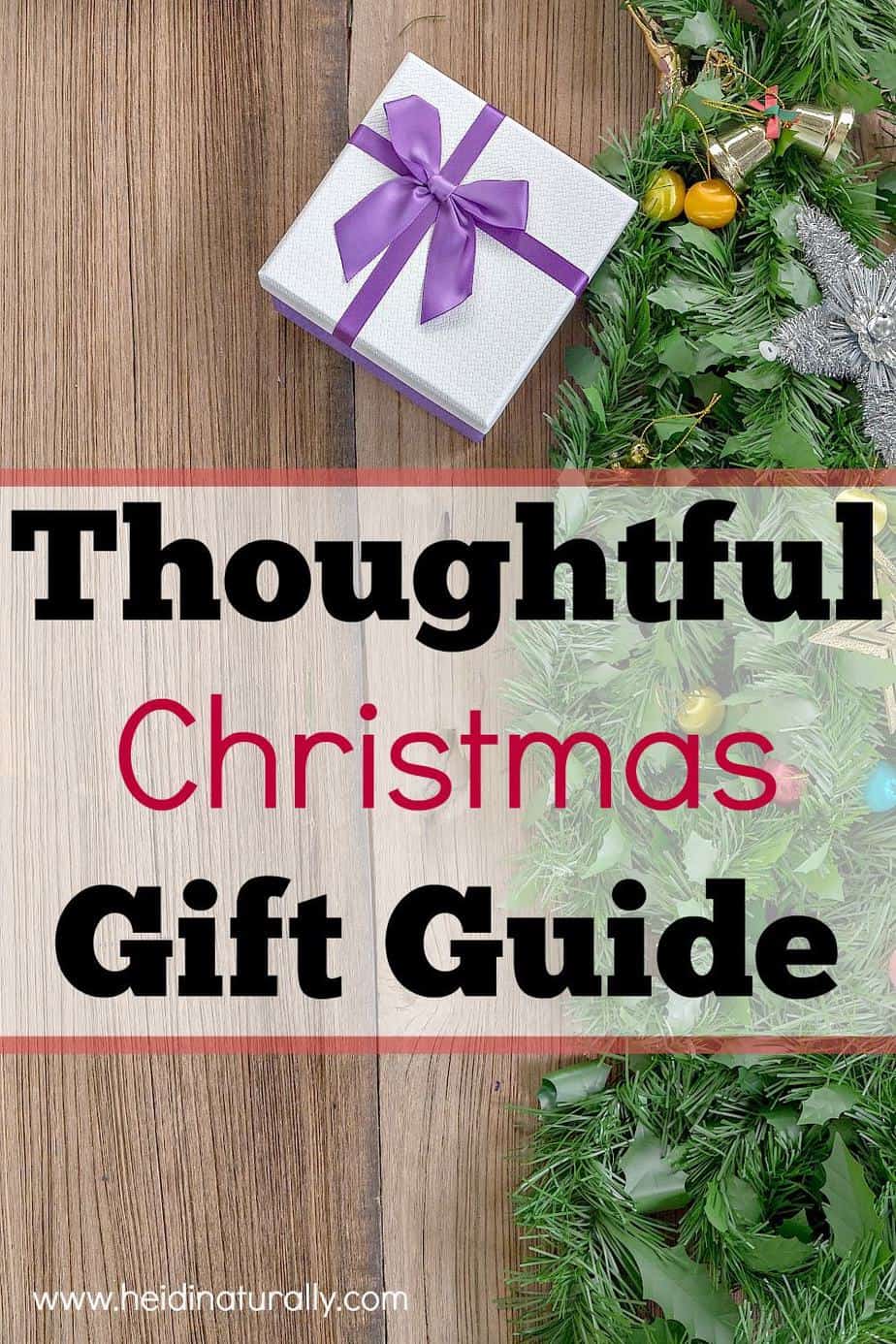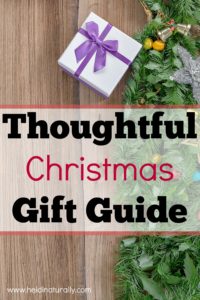 remember the gift we gave them and think good thoughts about us all year long.
There is no reason to stress over what Christmas gift to get a person this year. This guide will give you ideas for people in every age group and should help you tremendously. I hope you enjoy this and get a lot of good ideas here.
Here is my list of Thoughtful Christmas Gift Ideas:
Gifts for Women/Moms
Shiatsu Massage Pillow – Who doesn't want a massage? Here's a quick way to get one without having to spend a lot
of time or money!
Hydroflask Water Bottle – This water bottle supposedly keeps water cold or hot for days! Or get this RTIC tumbler instead.
Wake-Up Light with Sunrise Simulation Alarm Clock What a great idea to wake up gently with light instead of noise!
Himalayan Salt Lamp – These are supposed to be very therapeutic, calming, and good for you.
Lightphoria, 10,000 Lux Energy Light Lamp – For that person on your list that struggles with winter blues. This light is very helpful and can keep cortisol levels healthy too.
SmartWool Socks—These are a great natural way to stay warm all winter. They have lots of options from Hide n Seek socks, various striped socks, or hiking socks too!
Jesus Calling—This is by far my absolute favorite Christian devotional book. I have grown so much in my relationship with Jesus over these last few years mostly by reading a page in this book each day. This leather version is my favorite because it has the verses already written out.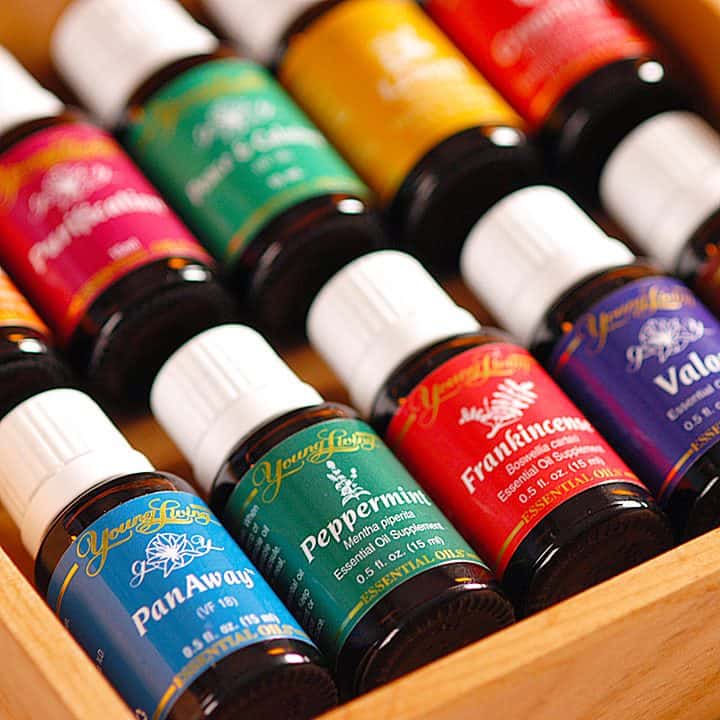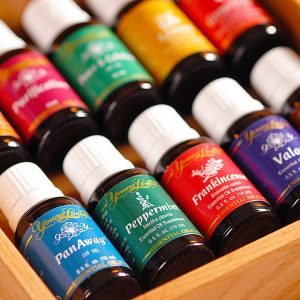 Therapeutic essential oils – Another thing near and dear to my heart are essential oils.
Dry Brush – Exfoliating skin, reducing cellulite, and improving circulation are all things these brushes help with. This is a great gift for that person that loves their skin and wants to take good care of it.
French Press Coffee Maker – For the coffee or tea lover in your family. It's so interesting how easy it is to get a great cup of coffee or tea without using electricity. It's great for travel or someone wanting a non-electric alternative.
Instant Pot – Jump in on this revolutionary dinner cooker that cooks food fast and tender. If you haven't heard of this it's time to wake up and check it out. Here's a cookbook to go with it if you think your friend will need it to help them get started with the Instapot.
Grown-up Coloring Book and Markers (these are the best!) – For the coloring enthusiasts in your family, these coloring books are so therapeutic and fun! Don't bother with any other markers besides Prang. Their colors are brighter and they last longer.
Amazon Prime Membership – Get free 2-day shipping on many items, plus free streaming music and movies. Gift this to a friend on your list or use for yourself to streamline your shopping this year (AND save $)!
Gifts for the men in your life
Magnetic wrist band – This magnetic band holds screws and nails when your handyman is out working.
Firestarter kit – For the camper or outdoorsman, this tool starts fires without a lighter or matches.
Leather Slippers – These leather slippers are super comfy and make a great Christmas gift!
Smart Wool Socks – These are nice and warm but still keep your feet dry—for the hunter, hiker or guy that is always cold.
Esse 3 Knife – For the guy looking for a high-quality knife they can use for many situations.
Saddleback Leather Wallet – For the guy that doesn't like to change wallets every few years this one has a 100-year warranty!
RTIC Insulated Tumbler – These tumblers keep liquid hot or cold for many hours!
Backjoy Seat -For the guy that complains about back pain from sitting a lot—this is a great gift that helps improve posture and alleviate discomfort.
More Gifts for Men
Defender Pad – This will protect your guy from EMF radiation when using his laptop. This will also greatly reduce heat from the laptop which can be really annoying.
ENO Hammock – Here's a fun gift for any guy that has always wanted a hammock. It's very portable and fits into its own bag.
Excalibur Food Dehydrator—Does your guy like to hunt or garden? This is a great way to preserve food without using up a bunch of freezer space!
Books and gifts to build their faith—For the reader or Christian man in your life, encourage them with a book or item from Christian Book Distributors.
Pure Therapeutic Grade Oils – Many men enjoy the scents and great effects essential oils provide. Get them their own kit complete with diffuser, 11 most popular oils and samples. This is truly a unique gift that can help the man in your life enjoy better wellness.
Shiatsu Massage Pillow – Who doesn't want a massage? Here's a quick way to get one without having to spend a lot of time or money!
Gifts for older kids or teens
Japanese Puzzle Box – Here is a fun puzzle box where kids can store their valuables and play too.
Giant Rubix Cube – Here is a fun play on the ever-popular Rubix cube. It's fun for young and old!
Star Wars Legos – Lots of kids and teens enjoy Star Wars and Legos!
Build Your Own Programmable Robot Kit – For the technic lover, this makes a great gift with lots of fun possibilities.
Runaway Alarm Clock – This is a fun gag gift/usable gift for that teen that has trouble waking up. This alarm clock runs away and keeps making noise until caught!
Power Cube Wall Adapter – This looks like a great invention! It's a surge protector, multiple charger, and USB charger too!
Collapsible Duffel Bag – Here's a unique bag for the athlete, traveler, over-nighter teen in your life.
Give cash in a fun way with this Money Maze Puzzle Box – Instead of just giving money in a card as a Christmas gift, this is a unique way to get your teen what they want without being boring.
Christian books and gifts—Some teens like getting good books for Christmas and CBD has a great selection!
Pocket Strings Guitar – This is a fun way to learn guitar without the bulky instrument. Can be taken anywhere!
Gifts for Younger Kids
DreamGYM – For those active kids that can't get outside much in the winter. It mounts right in a doorway and provides hours of fun!
Snap Circuits – I love hands-on educational toys that kids don't know are educational. There are all kinds of things kids can build with this kit!
Seedling Wooden People kit – Here's another fun educational kit and make sure to check out the other kits this company makes too!
Mini Trampoline/Rebounder – This is fun but also great exercise. I use this many times a week for my exercise routine but kids can use it to burn off excess energy in the winter too.
Plasma car – This is a great high-quality toy for kids of all ages that can be used outside or in a basement.
Microscope Kit – Here's a microscope kit for the budding scientist or just a curious kid that likes to see what things are made of.
Beeswax crayons – Made of natural beeswax, these safe and toxin-free triangular crayons are a hit in the review section.
Doll House – Oh, how I love dollhouses! This one is so cute and fits Barbie size and other smaller dolls.
KidKraft Kitchen—These kitchens look so realistic and well made. They are large enough for multiple kids to play, but fun for any child to spend hours in play. These kitchens get great reviews too!
More Fun Gifts for Kids!
Reusable Sticker Pads for boys and girls—Here are unique and fun pads that can be played with at home or when kids need to be occupied away from home. Look at the variety of different pad available too!
Water Wow! Paint with Water—another great Melissa and Doug product that means lots of fun for kids but no mess for parents!
Legos! You can never go wrong with Legos as a Christmas gift. They can provide so many hours of creative and constructive play!
Mini Indoor Garden— This looks like a fun project for the winter for kids who like to see things grow.
Christian books and toys—Christian Book Distributors have great choices and prices for books and toys for kids.
Please note that many of the links in this Christmas gift guide are affiliate links. This means that if you purchase through these links, you pay the same price, but these companies send me a small referral bonus that helps support my family and blog. Thank you so much for reading this.
Have a very Merry Christmas and a blessed New Year!
Best Christmas Gift Guide for Families