Everything You Need to Know to Buy CBD Online
Vital Facts to Know Before You to Buy CBD Online
There is much controversy over CDB oil. Much of this comes from a misunderstanding of the product and the different types of CBD and hemp oil available.
Hopefully, this post will give you a clear understanding of what CBD oil is, what it can be used for, how to get the best oil and how it compares with hemp oil.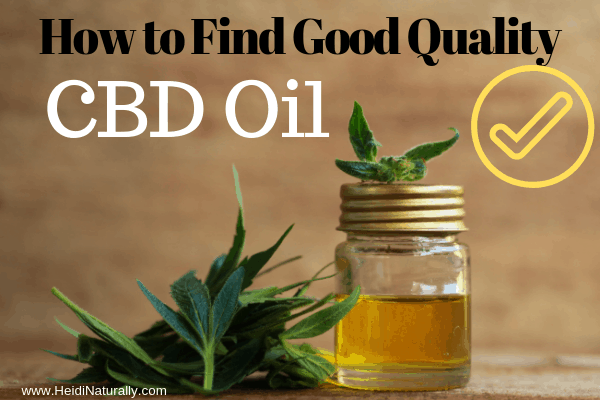 CBD oil and hemp oil should be readily available in all states soon thanks to the Farm Bill that was passed in December 2018.
What is the Cannabis Plant Used For?
Farmers know that the cannabis plant is a great toxic vacuum cleaner. Yes, you read that right! Cannabis pulls in toxins! Farmers plant it on their farms to clean the air, groundwater, and soil.
Knowing this fact should help you understand how important it is to get your CBD oil from a source that uses organic soil and uses NO pesticides and herbicides. If cannabis pulls toxins from the soil, then we need to make sure the CBD oil we use comes from pure soil.
What is CBD Oil?
CBD and THC are two different naturally occurring chemicals that are often confused but talked about a lot.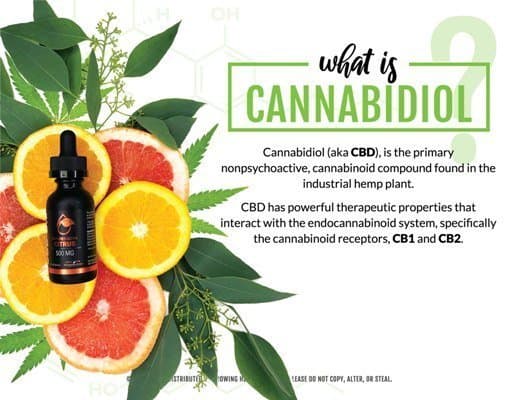 They are both found in plants in nature.
CBD stands for Cannabidiol. Cannabidiol is present in many plants and is in a class of natural chemicals called Cannabinoids.
THC stands for Tetrahydrocannabinol. Tetrahydrocannabinol is also in the Cannabinoid class. THC is in Marijuana and is the factor that causes people to get high.
So to be perfectly clear, CBD is not marijuana. There are traces of CBD in the marijuana plant, but they are not one in the same at all.
Is CBD Oil Legal?
In the right doses, it is legal. Keep reading for the full details.
The Tetrahydrocannabinol legalized hemp production in all states for "research" but individual states have to accept it. This bill did not specify whether hemp could be transported across state lines so up until now, any hemp grown in a state had to stay in the state.
Where does CBD oil come from?
The 2018 Farm Bill is causing a re-emergence of hemp and CBD oils and all the legal stuff hasn't been worked out yet. But it looks like it will be more readily available. We've discussed CBD oil, now let's explore what hemp oil is and how it fits in the mix.
What is Hemp Oil?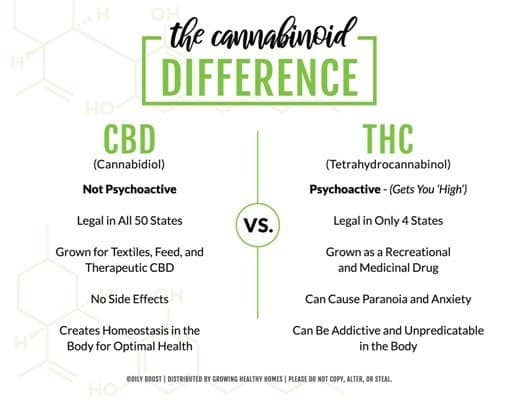 They say that the US Constitution was written on hemp paper. There was even a hemp
prohibition at one time.
Hemp oil is legal to buy in all 50 states in the United States. This is also true for hemp products.
It's the THC concentration that makes all the difference when knowing how to buy CBD oil, hemp oil, and hemp products.
Important CBD Oil Facts
Less than .3% THC concentration in any form is legal to buy.
Greater than .3% THC concentration in any form is legal to buy in some states but not all.
CBD oil derived from the marijuana plant is NOT legal even if the THC concentration is less than .3%.
CBD oil with a THC concentration less than .3% derived from the hemp plant is totally legal in every state in the United States.
Keep reading to find out where you can get CBD oil with 0% THC in it!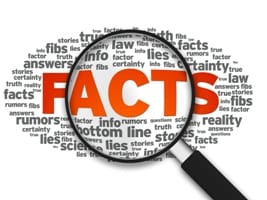 Is CBD Marijuana?
Many people ask, "Is CBD marijuana?" As you can see here, CBD oil can be derived from several sources. The non-marijuana source of hemp oil is very safe and not mood-altering in any way.
Basically, you want to know which plant the company derived their CBD oil from. Then you want to know the THC concentration of the oil you're looking at.
What Are The Benefits of CBD oil?
People use CBD oil for so many things. It is amazing what God has created for us to use to help our bodies.
Here are some of the common benefits and uses for CDB oil: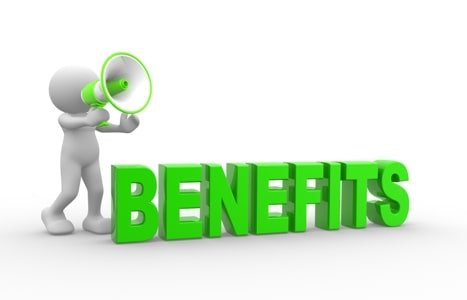 Joint support

Digestive support

Addictions

Skin support

Lessen stress

Greater focus

Better sleep

Less cravings

Healthier emotions

Healthier hormones
Many senior citizens are switching to CBD oil because they have less pills to take, less side effects, and there is no risk of addiction if you use the guidelines in this article when buying CBD oil. CBD oil is also pretty easy for them to use especially if they get it in cream form.
What to Look For When Buying CBD Oil
Basically, there are just a few things you need to know and watch for when you buy CBD online:
Is it organic?

Have herbicides been used in the growing process?

How much THC does this form of CBD oil contain? Remember, it IS possible to get 0% THC CBD oil through Young Living.

What is the concentration of CBD oil in the bottle?

The ranges can be anywhere from 250mg – 1000mg. That usually means that is how much CBD is in the entire bottle, not a single dose.

Do they do third-party testing?

Are they willing to share the testing results? It is important for CBD companies to be open about whether their products are tested for potency and purity.

For the testing, is their product free of bacteria and fungus, pesticides, solvents, heavy metals and foreign matter?
How do they extract their CBD oil?

Some companies use a large about of chemical solvents to get the oil out of the plant. This is not wise. Others use CO2 gas to extract the CBD oil from the plant. Apparently, the CO2 gas evaporates when the process is done. So this is the preferred method of extraction.

Does the company make medical claims?

Do they say words including, migraines, cancer, ADHD and more? This does not coincide with FDA regulations. If a company is having to make all these claims to stay in business and make sales, then it would be wise not to purchase from them.

Do their products also contain essential oils? It is a known fact that our bodies readily accept essential oils, so it's important to have essential oils in your CBD oil so that you can get the maximum benefit for your money.
Where Can You Buy CBD Online?
I'll list a few of them and let you do your research and make your own decision.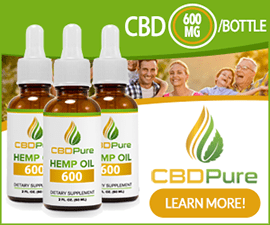 CBD Pure – Their third-party testing results are shown right on the first page of their website. They state,"CBDPure oils are made with non-GMO hemp, grown in Colorado by local farmers. Our hemp oil is minimally processed by following the highest organic standards at every step of our growing, harvesting, and bottling process. When you buy a CBDPureproduct, you are buying the purest CBD oil from natural sources, that is 100% free of any synthetic or artificial ingredients. We test every batch of oil that we process to ensure that it meets the purity standards that we demand."
NuLeaf Naturals – They have stores that carry their products all over the United States but also sell CBD oil online. They state, "We are committed to bringing our customers the highest-grade organic cannabis oil products on the market. Our CBD oil is derived from organic hemp plants and is legal in all 50 states. We proudly call ourselves NuLeaf "Naturals" because our cannabis oils are 100% organic, free of additives and preservatives. Every bottle of cannabis oil we provide to our customers has been subjected to rigorous laboratory testing to ensure that it contains the optimal amount of CBD."
CBDistillery – They carry many forms of CBD oil and have lots of 5-star rating reviews. Here is what they state about their company, "The CBDistillery™ was founded by a group of Colorado natives with a strong belief that people have a right to the highest quality, fairly priced hemp-derived CBD. We aim to provide more than just exceptional products and service, we are on a mission to provide hemp derived CBD to all through the #CBDMOVEMENT, by providing access to education, research, and testimonials."

What forms can you get CBD oil?
Most CBD oil comes in liquid form in a dropper bottle. You can also get CBD in capsules and cream form. Some oils are flavored and some are plain.
Try a few different varieties and forms and see which one works best for you. Then keep buying that one for the best results.
Risks of Using CBD Oil
As with anything, anyone can be allergic to anything. If you're afraid of using CBD oil and think you might react to it, just use a tiny bit of the oil and see how that works. Then increase the amount you use slowly.
You have to be comfortable with your usage so starting out slow is always a good idea.
If you find a cheap CBD oil, chances are it has a much lower concentration of the oil in it. It may also have solvents or chemicals in it too. You will be more likely to react to the chemicals and solvents than you will the actual oil.
I would also not buy CBD online from Amazon or eBay because they don't have all the checks and balances in place when going through the list mentioned above. They can make many claims on these sites and they are not required to prove the claims.
You and your family are precious, so make sure you only buy 0% THC CBD oil when you're ready to purchase. I hope these tips and websites are helpful to you.
Do you use CBD oil or are you just looking for information in hopes to buy CBD online soon?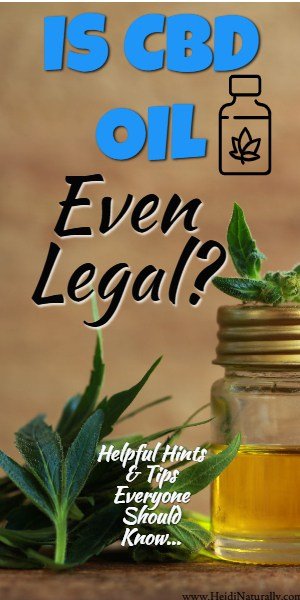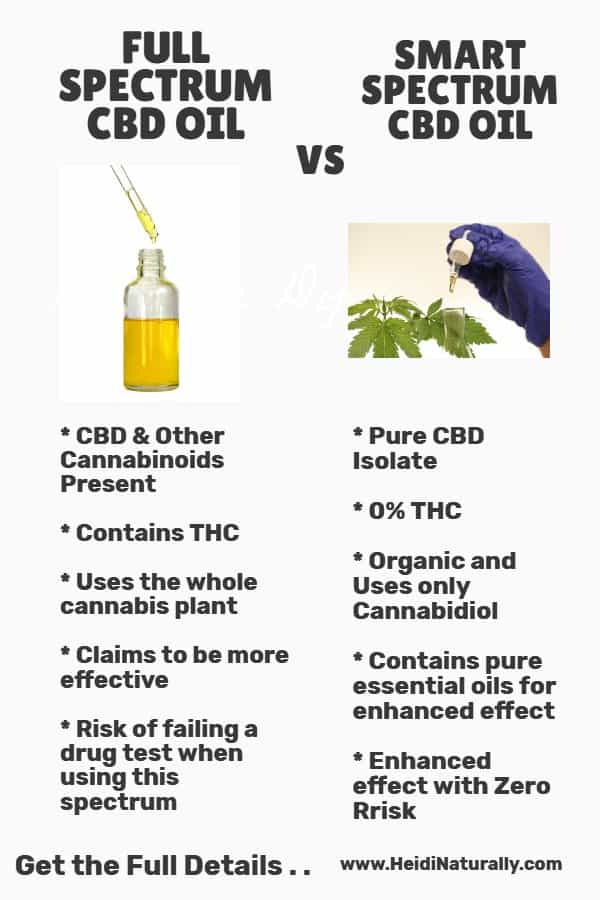 Vital Facts to Know Before You to Buy CBD Online