The Ultimate Healthy Living Checklist for Busy People
Healthy living doesn't have to be hard. Here is an awesome healthy living checklist you can start implementing today to get you on the path to wellness.
Healthy Living Once-and-For-All Checklist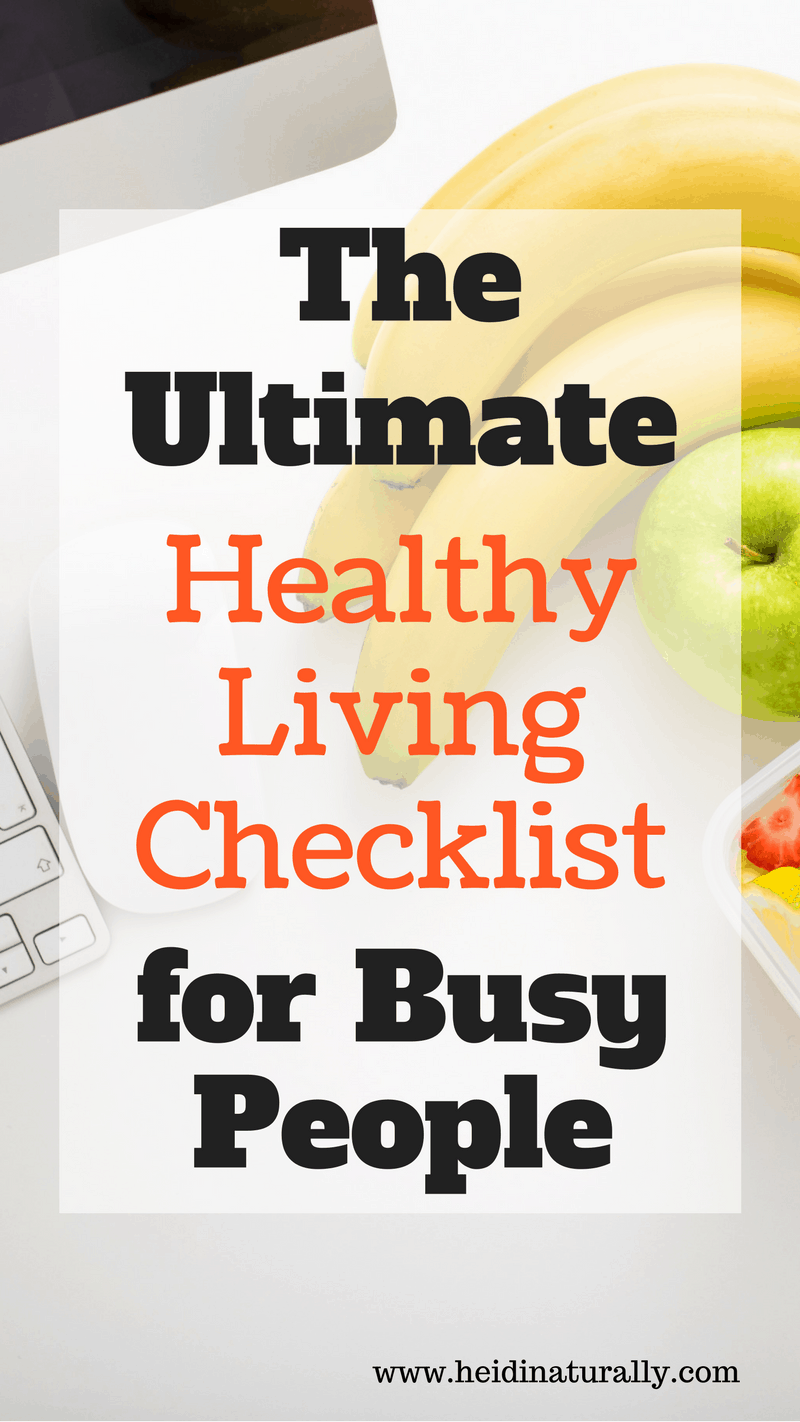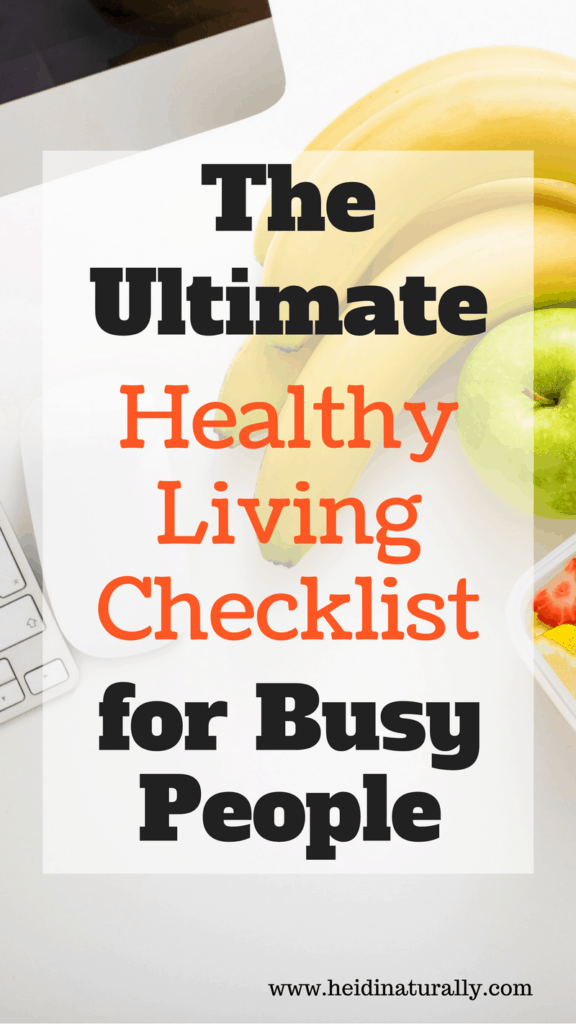 Are you tired of trying to help your family get healthy and just want someone to tell you what to do? Follow these simple steps to protect your family in the right areas. Use this healthy living checklist to help you know where to focus your energy.
Here are the Places you Will Want to Focus:
Under sinks – Kitchen, bathroom, laundry. Check your products and read the labels. You could do hours of research here, but this quick article will give you a great start – 6 Harmful Toxins to Easily Remove from Your Home Right Now.
Personal Care Products – Did you know that women apply up to 300 chemicals to their skin every single day and 80% of those before breakfast?! Since our skin is our largest organ, anything that we apply gets absorbed. Read those labels and refuse to put chemicals on your skin that you wouldn't eat!
Food – Eat organic foods whenever possible for the foods you eat most often.
Cleaning – Realize that store-bought cleaning products don't list all their ingredients and that most of them are really bad for your family anyways. Learn what to use instead of harmful chemicals for cleaning.
Air in Your Home – Get rid of chemicals and diffuse pure essential oils instead. Find out what's in the air in your home.
Drinking Water – Choose good water as your main beverage source every day. Find good, healthy, affordable water for your family. If you're not sure what water is good or why you should invest in good water for your family, here is an informative water article to help you.
The Healthy Living Checklist
Get access to this Healthy Living Once-And-For-All checklist in graphic form here. That way you'll have the healthy living checklist at your fingertips.
Living healthy is simple but not easy. Use these tips and articles to get you closer to where you want to be on your wellness journey.
Please contact me if you have any questions about anything that I discussed here. I do free 20 minute phone consultations too.
[bctt tweet="Your family is worth the effort you make to clean up your home and food! " username="heidinaturally"]
I'm here to help you live a healthy life. Don't be overwhelmed! Use this healthy living checklist to help you simplify your life. Take it one step at a time and move towards your goals for your family.