Most teen girls love makeup because it helps them feel better about how they look. Should you ban makeup in your house because it can mess with their hormones? Absolutely not!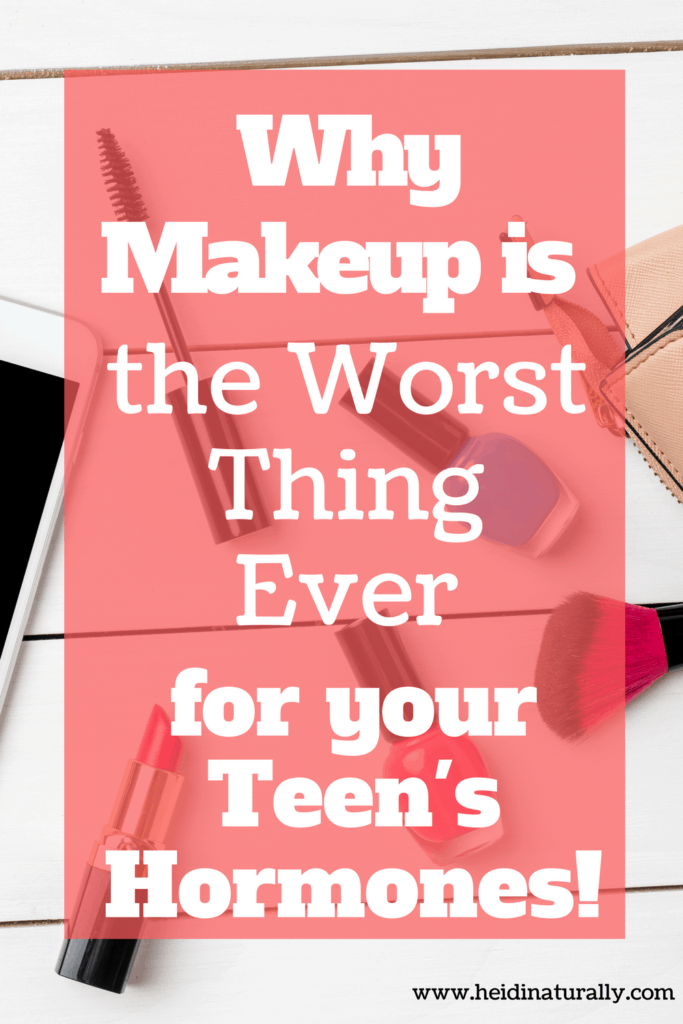 There is plenty of great makeup available for teenagers that doesn't contain hormone-disrupting chemicals. Keep reading about what to avoid and I'll share healthy alternatives at the end. Here is a list of chemicals widely used in personal care products.
Hormone-disrupting chemicals to avoid:
phthalates
parabens
triclosan
oxybenzone
Each of these have been known to interfere with hormone systems in animals.
Beauty products are not regulated, and yet it's a proven fact that it only takes 26 seconds for anything applied to your skin to enter your bloodstream.
[bctt tweet="Beauty products are not regulated, and yet it's a proven fact that it only takes 26 seconds for anything applied to your skin to enter your bloodstream." username="heidinaturally"]
Who is watching out for you?
In the United States, although food products now all have labels, beauty and cleaning products require no label at all. As a result, any type of chemical, fragrance, or toxin can be put into personal care products without telling the consumer.
Cosmetics, hair products, soaps, sunscreens, and fragrances continue to go completely unregulated. Therefore, it's so important for consumers to be aware of what is in their products!
People think that a little bit of chemicals in a product won't hurt them. But if you add a little bit of chemicals to 20 different products that you use every day, the toxic load really adds up.
Furthermore, they say that the average woman applies over 300 chemicals a day to her body  just through soaps, makeup, shampoo and hair products. Eighty of these products are applied before breakfast!
Chemical free cosmetics needed for teenage girls
This article talks about how they removed chemicals from teen personal care products and, within days, their hormone levels came down.
"We know enough to be concerned about teen girls' exposure to these chemicals. Sometimes it's worth taking a precautionary approach, especially if there are easy changes people can make in the products they buy," Harley said.
[bctt tweet="It is wise to avoid chemicals in personal care products even if you don't think they are harmful." username="heidinaturally"]
What will it hurt to avoid them? Your child's present and future health can be improved by easily avoiding these toxic substances.
Here's what Makeup to use instead:
Young Living Essential Oils has just come out with a new makeup collection called Savvy Minerals. Any of the products in this collection are safe for women of all ages. Products can be purchased individually at the retail cost, or get a Young Living membership for $45 and order the products at wholesale.
Here is a good kit suggestion to help you get started.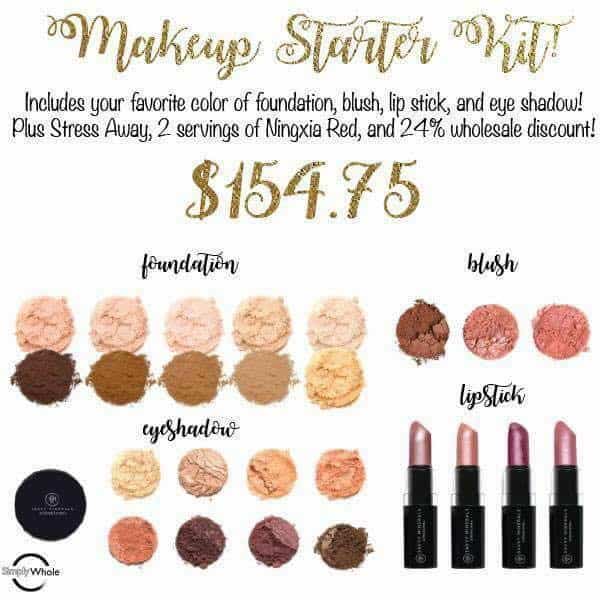 Just enter your information for membership here and then search and choose each item and color makeup that you want.
The Premium Starter Kit is actually the best deal because it's the only thing on the website that is 1/2 off. This way you still get the wholesale membership, a diffuser, samples, and 11 of the most popular essential oils. Then, in the future, you can purchase makeup and personal care products at wholesale as you need them.
Young Living also carries a full line of personal care products including lotion, shampoo, conditioner, deodorant, baby care products, and safe,effective cleaning products (Thieves Cleaner).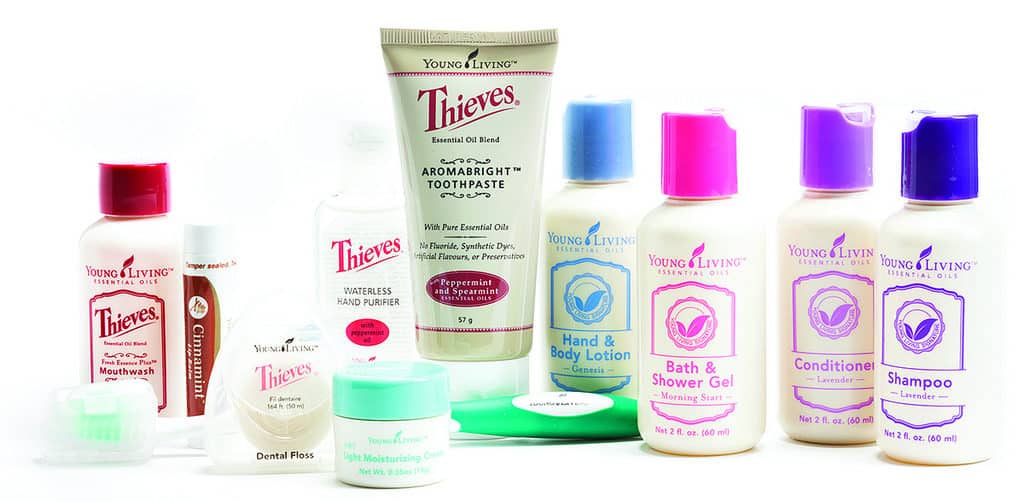 Check out my favorite Personal Care Product Recipes if you like making your own.
Contact me with any questions.