Natural Body Scrub Recipe
Although you can find a body scrub in spas and department stores, you can also make them at home for practically nothing. This is a fun way to have a spa experience at home with ingredients you have on hand that will moisturize and exfoliate your skin and make it feel awesome.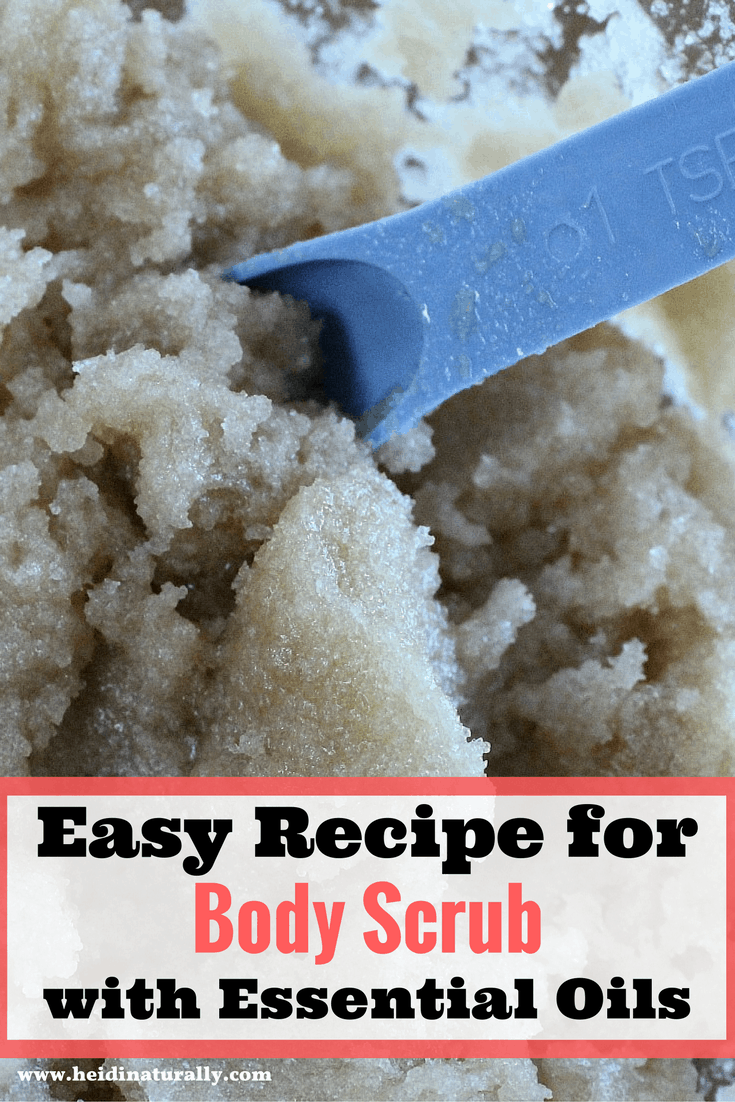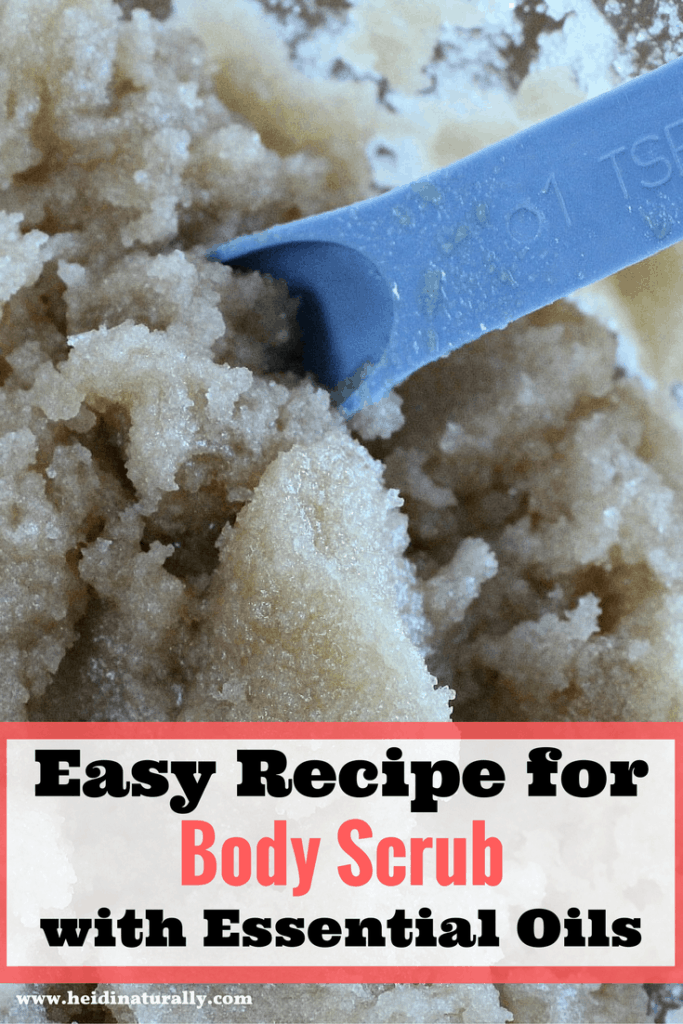 This simple sugar scrub recipe can be used anywhere on the body to get that silky skin we all want. The recipe variations on this are almost endless depending on what oils you want to use for what effect. These only take a few minutes to make and can be used for months.
Body Scrub Recipe
1/4 cup organic white or brown sugar
1/4 cup organic olive or coconut oil (can also use almond or jojoba oil)
Young Living Essential Oils of your choice (see options below)
Mix all ingredients together and store in an air tight container (preferably glass)
To use, just scoop out 1 T of the scrub and rub it all over your body. You will probably feel all tingly. Rinse well and enjoy your silky skin.
Variations
Relaxation – add 10 drops lavender oil in mix
Calming – add 10 drops Stress Away or Idaho Blue Spruce oil in the mix
Energizing – add 10 drops EnrGee or Motivation oil to the mix above
There are lots of other oil combinations of oil blends that can be added to the sugar oil mix. Some other suggestions would be lemon, Transformation, Release, Geranium, Orange, Tea Tree, Purification and any others that sound good to you. Play around with the combination that you like the best.
I love teaching about essential oils and how to use them. I only use Young Living oils though because they are the purest. They are the only company that owns their own farms and has control of the whole process from when the seed goes in the ground to when the bottle of oil gets sealed. I don't want any funky ingredients in things that my family will be applying or ingesting.
If an oil is not pure or very potent, people need to know that they will probably have to buy 3-4 times more oil to get the same effect as one bottle of Young Living oil.
If you would like to learn more about oils and how to get Young Living oils at the cheapest price, either follow the instructions on the right side of this page or contact me and I'll guide you every step of the way.