Beauty Bargains – Finding Deals that are Healthy and Not Toxic
Many people are trying to save money in any way they can these days. Beauty product costs can really add up, so why not try to find some beauty bargains that are safe to use.
Beauty Bargains – My Best Tips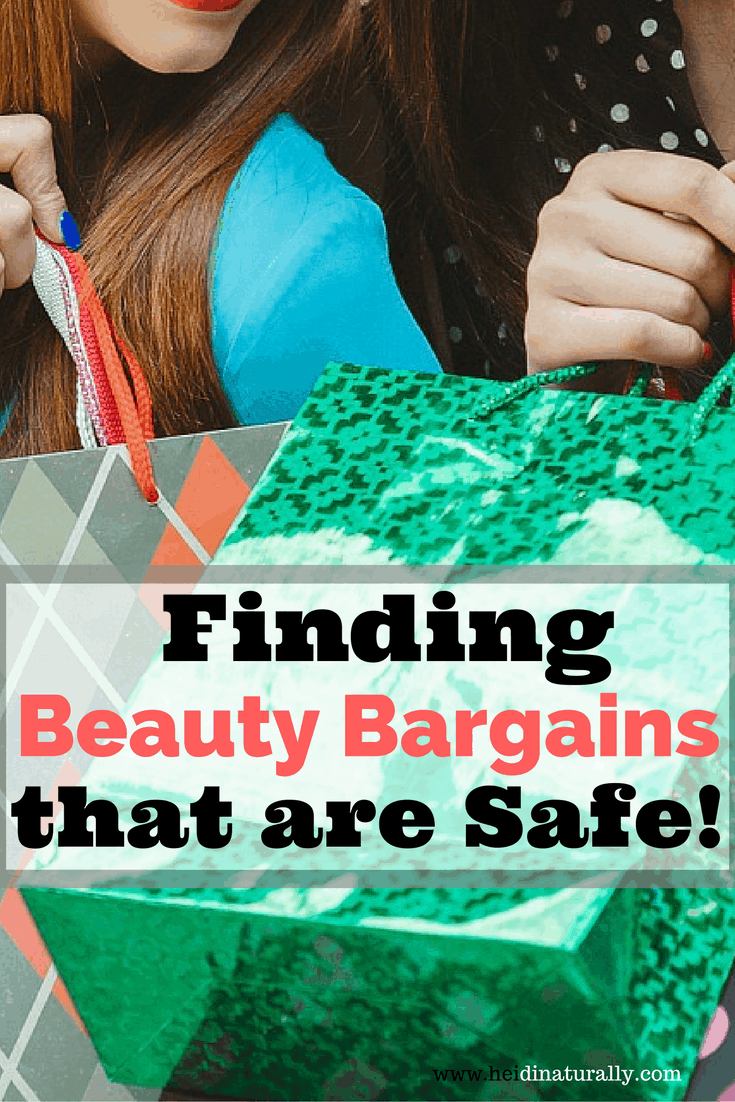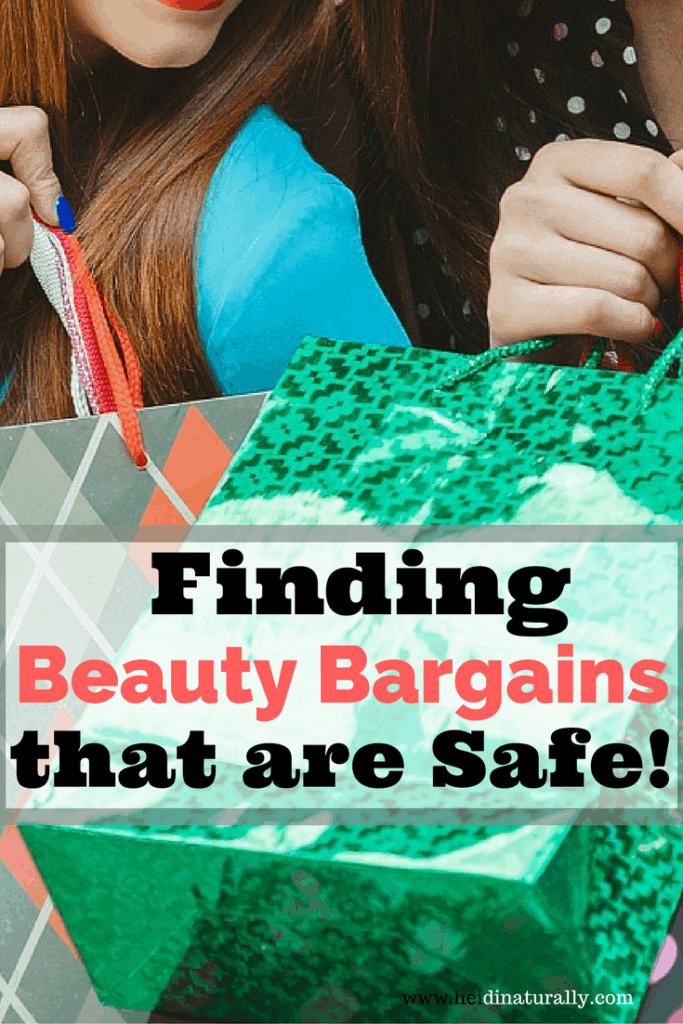 Go for quality and not quantity – some products are cheap but you end up using them up much more quickly than more expensive options. My daughter is an esthetician and although I pay a little more for her products, they last WAY longer than cheap products I can get at discount stores.
Watch the chemicals – Just because something is cheap doesn't mean it's good to use. In some areas of life, it's worth it to spend a little more for better quality. If cost was the only issue, I'd feed my family macaroni and cheese at every meal because it's cheap and easy. Spend a little more for organic or pure beauty products and your family will benefit.
The chemicals you will want to avoid include: phthalates, parabens, fragrance (the new second hand smoke), quaternium 15, isopropyl alcohol, mineral oil (clogs the pores), PEG (polyethylene glycol), propylene glycol, sodium lauryl sulfate (SLS), sodium laureth sulfate, triclosan, talc, petrolatum, to name a few.  So many of these chemicals are endocrine disruptors or are used to irritate skin in the lab. I'm not sure why they get put into our products except the fact that they are probably cheap.
Not sure if your brands are good for you or not? Just type your product into the search bar at http://www.ewg.org/skindeep/ and see the rating it gets.
Make your own – I make my own deodorant, shampoo, lotions, lip balm, hair detangler and more. Not only are these much better for my body and skin, they are SO much cheaper than store-bought brands. Check here for my favorite beauty and personal care recipes.
Take the First Step
This may all sound overwhelming at first. But once you get familiar with the chemicals to avoid, you will start finding your favorite organic brands. My favorite is Young Living but I buy them at wholesale. If you decide to make some of your own personal care products, you will get into a good routine. You will figure out where to store your supplies and how to make what you need when you need it.