Low-Key Valentine's Day Ideas for a Perfect and Thoughtful Day
What are you doing on Valentine's Day? Do guys even care if they get Valentine's gifts? Should we buy into the hype of Valentine's Day or just ignore it altogether?
It's tough to decide whether we should be frugal, lazy, unromantic and thrifty or if we should still acknowledge the holiday but in a different light.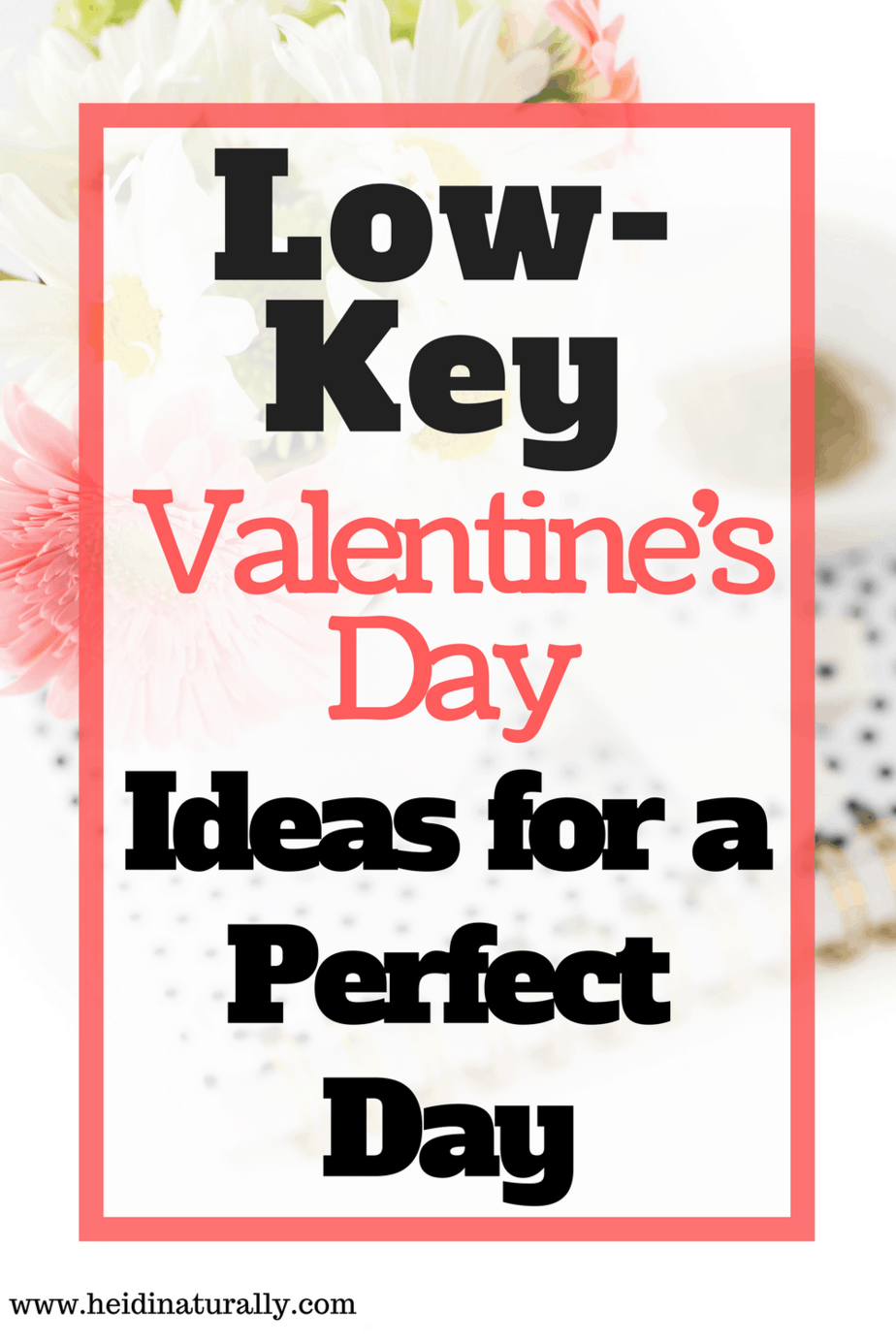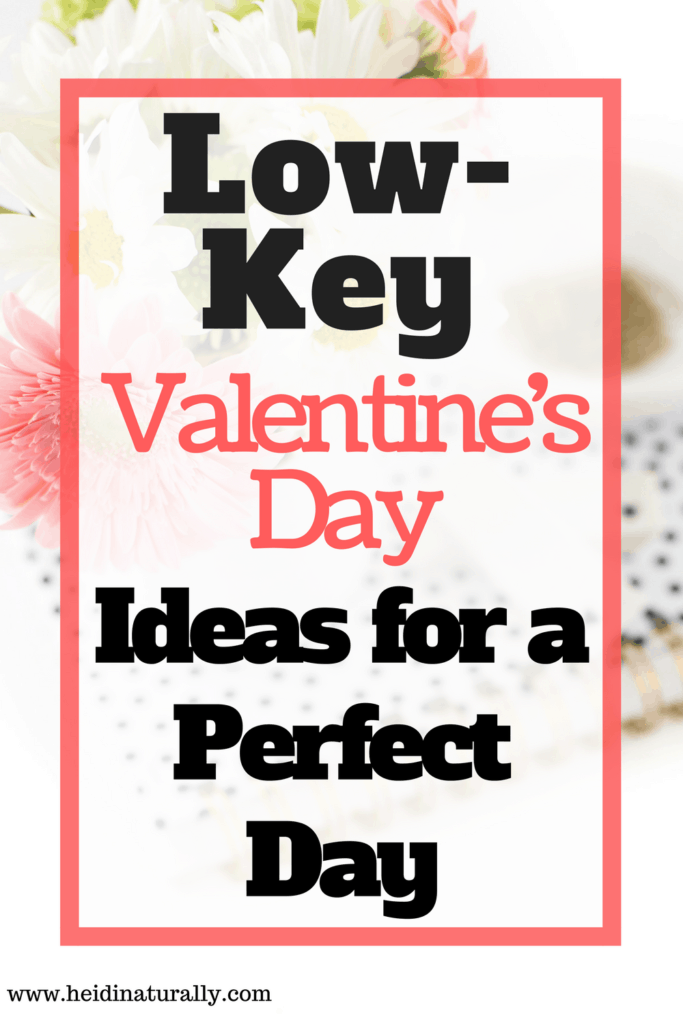 Here are my Valentine's Day thoughts:
As a natural mom, I tend to default to frugal and low-key valentines day activities or nothing at all –
But:
Valentines Day is about love right? Although we might not want to buy into the dozen-roses-expensive-dinner festivities, we can still show love.
I don't want a fancy dinner with expensive flowers, but a chocolate bar and a bunch of flowers from Aldi sounds great to me. Even an acknowledgment that Valentine's is a special day and that my husband tells me he loves me, is perfect.
Valentine's is about giving and receiving love and spending time together right? Maybe you and your spouse/significant other are already good at that, but let's face it, some of us need a reminder.
Here's the deal:
We need a day to refocus on what is important in our lives and find ways to express love to those that mean the most to us.
So why not refocus on what you like to do together?
[bctt tweet="Valentine's Day is basically a time to refocus on your relationship." username="heidinaturally"]
It helps people look at what they have and what they enjoy about the relationship.
Do you love to go on hikes together, watch a movie together, eat a special food, eat popcorn and candy, get a massage, go out to brunch, play games, bake together, or something else?
Instead of bashing Valentine's Day and all the hype and commercialism, why not shift that thinking and look at your partner and think about all the things that you like about them and why you fell in love with them in the first place.
Sure extravagant and well-planned dates are fun, but if you don't have the time, energy, money or desire to make a big fuss, turn to gratefulness for who you have and do a few things together for Valentine's Day that you love to do together.
Maybe this will help you think of doing things together more often during the year and not just on this special commercialized day.
I hope this post encouraged you to look at Valentine's Day in a little bit different light this year. Enjoy your mate and do something simple and fun together this day and many days throughout the year!
https://heidinaturally.com/2017/02/09/bible-verses-couples-master-relationship/