How Frugal People Buy Bitcoin Safely and Easily
Many are asking if it's too late to buy Bitcoin and if people can still make money with it. Back in May 2017 when Bitcoin was $2000 each, I thought that we had reached the top. In the Fall of 2017 Bitcoin was over $16,000 and seemed to keep rising in value.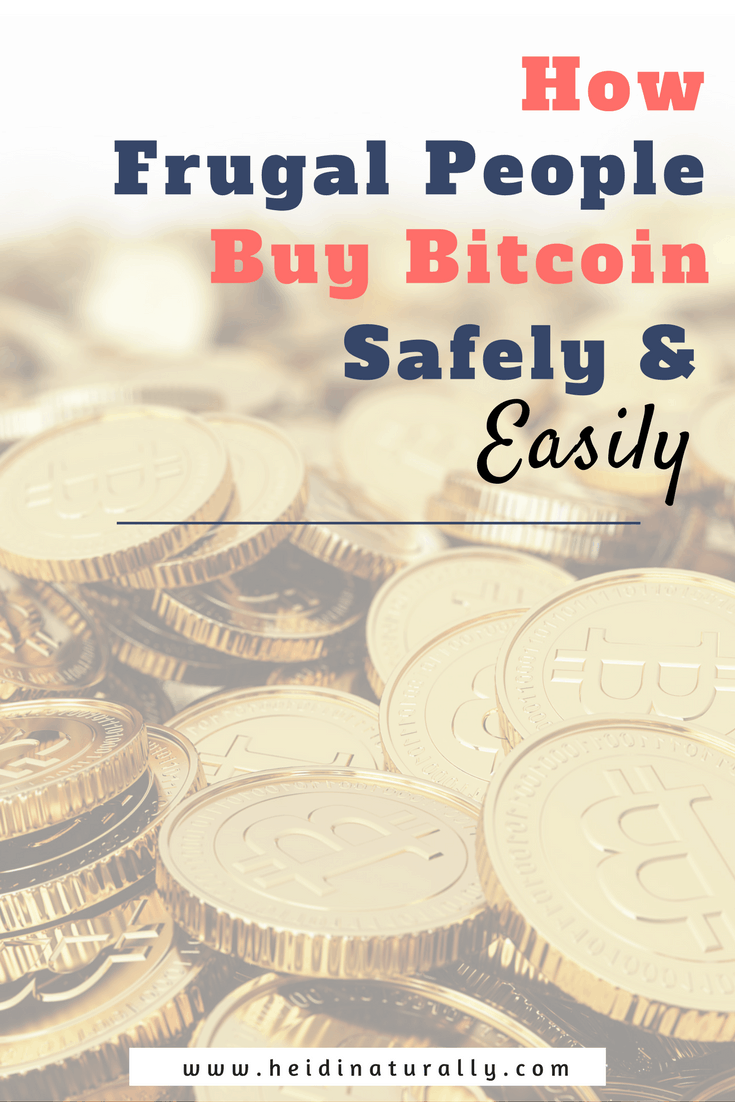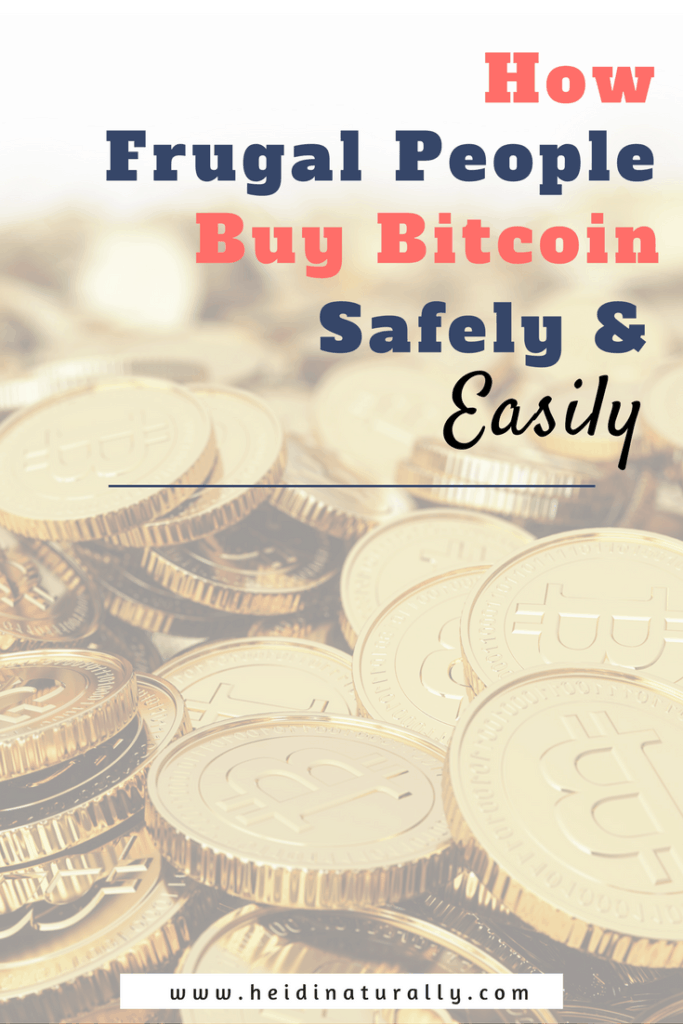 Will it keep going up or will it fall and lose its value? That is the question of the year. Buying bitcoin is a bit like buying stocks. You don't want to use your grocery money to buy it, but it's kind of fun to watch it grow with money that would have probably just been sitting in the bank.
For People Who Want to Buy Bitcoin Safely:
Here is how Bitcoin has progressed in just the last few months.How To Buy Bitcoin or Other CrytpoCurrenies
The average person can buy Bitcoin or other Cryptocurrencies through a service called CoinBase. It is a simple and safe way to buy cryptocurrency from home. Some larger cities have ATM machines where you can buy cryptocurrencies, but most people don't have that luxury.
You can buy a fraction of a cryptocurrency. So don't think you need a lot of money to invest and still make money on Bitcoin and other cryptocurrencies like LiteCoin.
If you don't know where to buy Bitcoin or other cryptocurrencies, just follow the directions below. It's simple and easy and if you use this link, you will get an extra $10 worth of Bitcoin put into your account once you purchase.
Here's Where to Buy Bitcoin or Other Cryptocurrencies Instantly:
Decide how much you can afford to lose. That's right. It is a risk. But it can also make you a huge profit.
Get a free account with CoinBase. If you use this link, you get an extra $10 given to you by CoinBase!
Follow the steps and buy your coin. You will learn how to buy Bitcoin, Ethereum, or LiteCoin with a debit card (LiteCoin is the ONE to buy right now!). I prefer to use a debit card to purchase because it's much faster. You can use a credit card but it will take a bit more time to get into your wallet.
You will start at the dashboard once your account is created.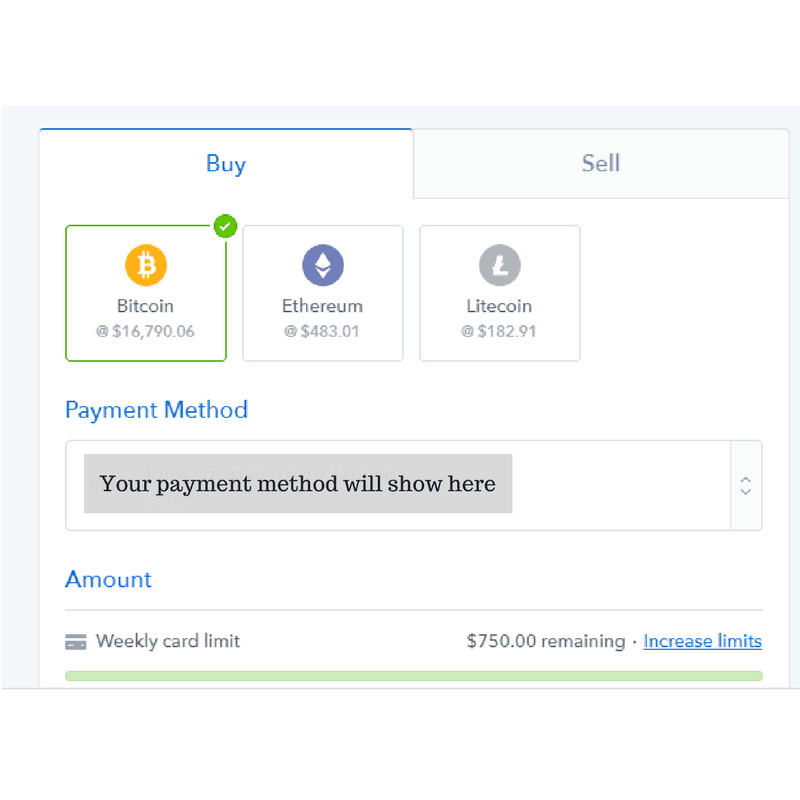 Enter the amount you want to purchase and click the blue "Buy Bitcoin/Ethereum/LiteCoin Instantly" button. You can also set up weekly, monthly, daily or bi-weekly repeat buys by clicking the "repeat this buy" box.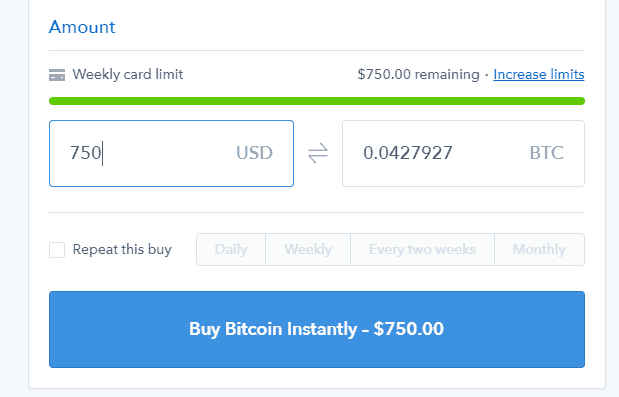 Once you enter the amount you want to buy, it will show you the amount of Bitcoin, Ethereum, or LiteCoin you will be receiving. The fee and total categories will populate.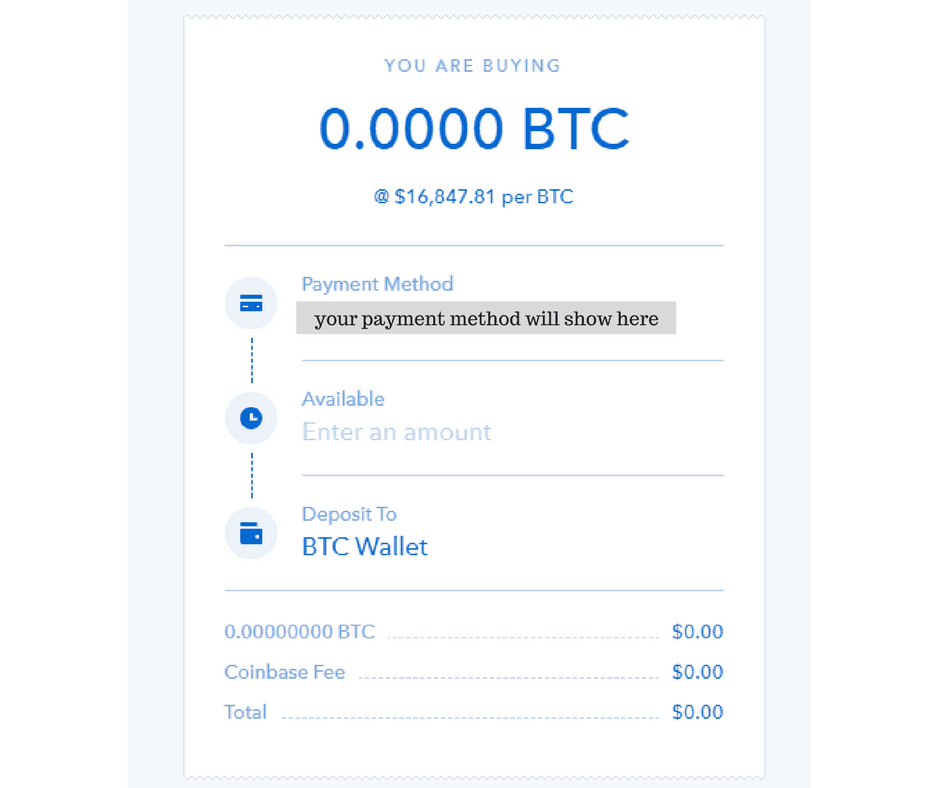 Once you go through the payment process, you can view your account and portfolio. Be patient, though. It can take a while for the coin to show in your account.
This screen will show you how much of your CoinBase wallet is invested in the products they sell.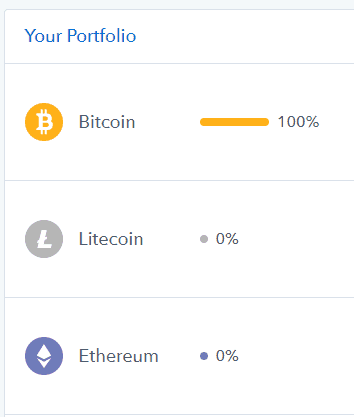 You can leave your Bitcoin, Ethereum, or LiteCoin in your CoinBase wallet and buy and sell from here. Or you can move it to a Block Chain wallet if you choose. I feel that both are very secure though.
The maximum amount you can buy through CoinBase from your bank account is $10,000. The maximum amount you can buy with your credit card is $750. You can sell up to $10,000 back to CoinBase if you choose. Your initial limit will be $750, but then you might get an upgrade like I did after a few weeks.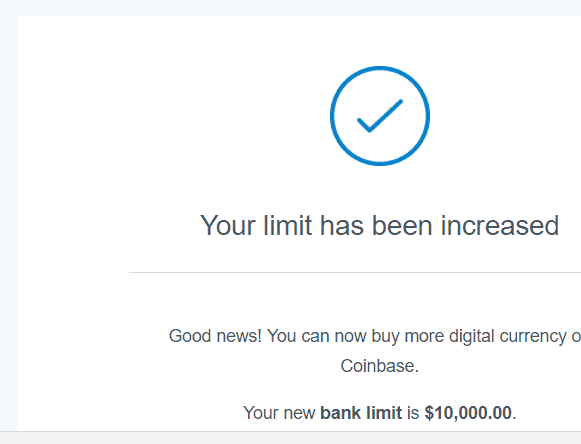 Coinbase has an integrated trading desk and exchange called GDAX that you can use to actively trade between multiple cryptocurrencies and back into regular currency.

Should You Buy Bitcoin?
Imagine if you had invested $100 in 2010. You would have been a millionaire by now!
So is it too late to get into bitcoin?
I don't believe it's too late. And the great thing is that CoinBase makes it easy for the average person to get in the game.
You may be wondering why a natural mom like me is writing about cryptocurrency. Well, I'm also a frugal mom who likes to see her money grow. So you can follow me or not, but know that I WILL be investing in cryptocurrencies like Bitcoin and others.
I know people who are making a lot of money with Bitcoin and other cryptocurrencies. There is still the opportunity available to make money, so I encourage you to dive in and learn all you can.
Contact me if you have any questions. Also, if you purchase Bitcoin through the links on this site, you and I BOTH get $10 worth of Bitcoin added to our accounts at CoinBase once you purchase!
How to Make Money with Cryptocurrencies
Once you have one of these currencies, you can just watch the market at www.coinmarketcap.com. When the price goes up enough for you, you can cash in what you have in your wallet. You will probably want to wait at least a few months, but know that many people are making tons of money buying low and selling high. LiteCoin is the one you need to watch. It is set to increase quickly. My recommendation is to invest in LiteCoin and watch it grow.