Basic Stir Fry Recipe Options for Busy Cooks
Stir fry is an easy way to make a nutritious dinner with fresh, frozen or leftover ingredients you have in your house. This is fun to use in the summer when garden produce is in good supply. Cooking healthy meals doesn't need to be hard. Check out this easy recipe.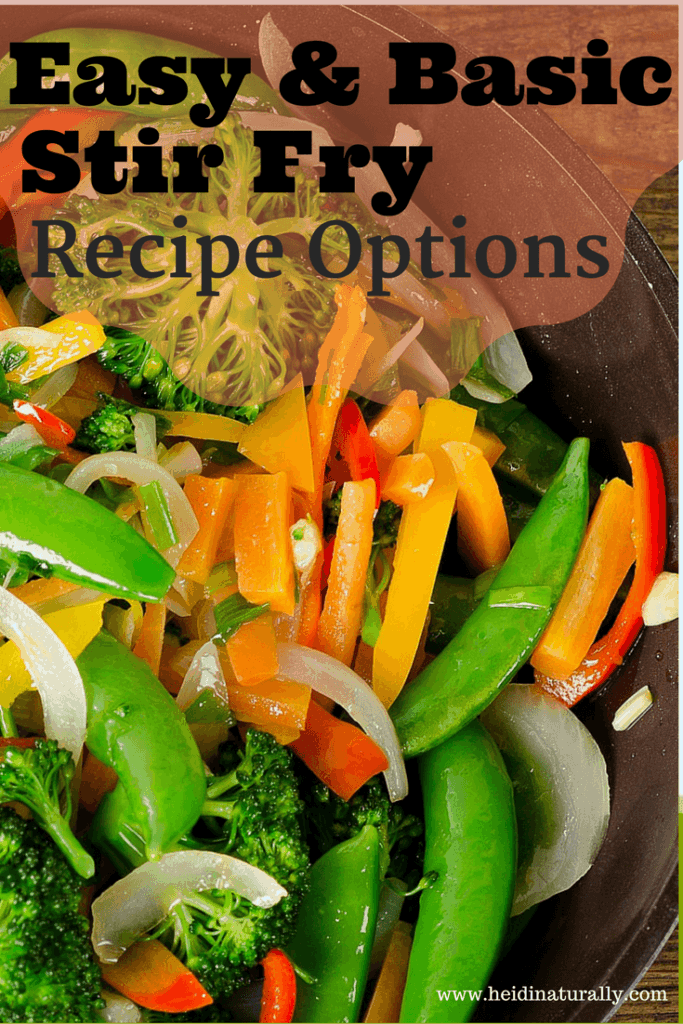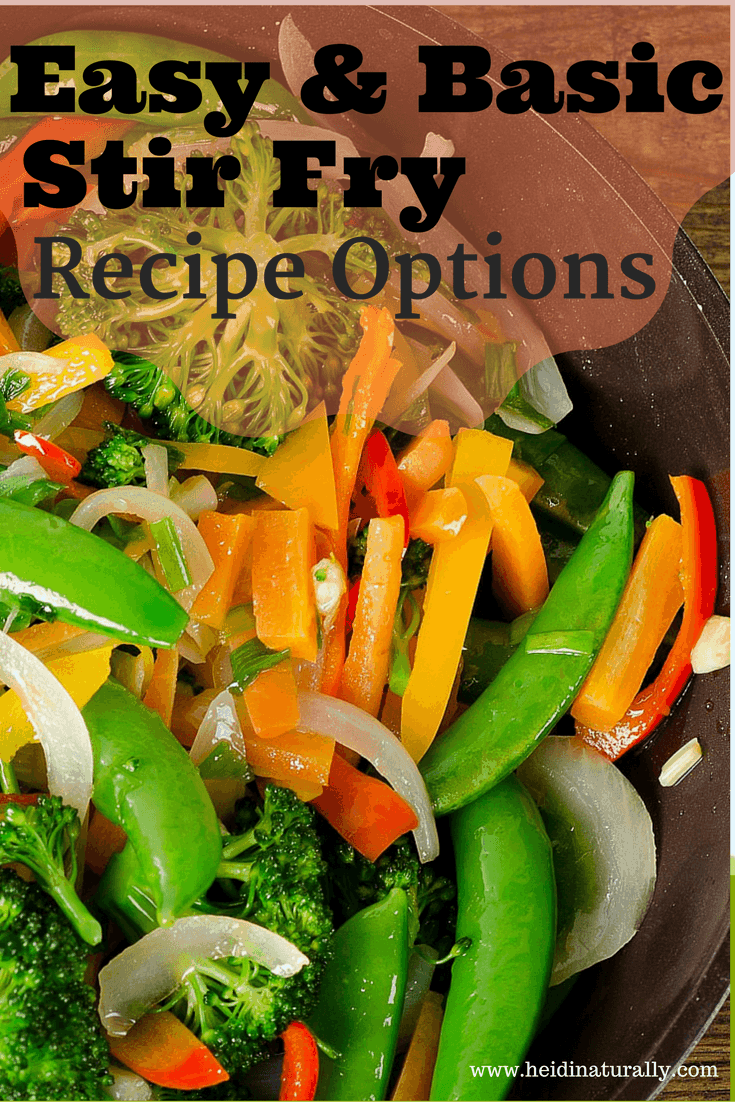 My Basic Stir Fry Recipe
Marinate (if you have time) 1 c boneless chicken breast, round steak, shrimp, or leftover meat in 2-3 T Braggs Liquid Aminos or low sodium soy sauce.
Decide whether you will serve rice or noodles with this dish and get the right amount of water boiling to get this part of the meal ready.
Chop or slice 1 c hardy vegetables like cauliflower, carrots, broccoli, onions, celery, etc. You can chop these as small or large as you like.
Chop or slice 1 c soft skinned vegetables like zucchini, summer squash, mushrooms, red or green peppers, corn, peas, etc.
In wok or cast iron skillet, heat 1 T olive oil. Then add meat mixture and 1/2 T ground ginger and stir occasionally until meat is cooked through.
Then add the hardy vegetables and cook through.
Then add the soft skinned vegetables and cook through.
Once all ingredients are cooked through, mix 1 c water with 3 T cornstarch, flour or your favorite thickening agent and add to skillet. Stir constantly until sauce gets thicker and to your desired consistency. Remove pan from heat and serve with noodles or rice and a nice salad.
Ingredients for this recipe:
1-2 T olive oil
2-3 T Braggs Liquid Aminos or Low-sodium soy sauce
1 c boneless meat
1 c hardy vegetables
1 c soft skinned vegetables
1/2 T ground ginger
1 c water
3 T cornstarch, flour or other thickening agent
Prepared noodles or rice according to package directions.
This is a simple meal that I like to use when we either have a good supply of leftovers or garden produce. The Braggs Liquid aminos gives a nice flavor without all the sodium of salt or soy sauce. Play around with the ingredients. These amounts don't have to be exact. Make it your own and add the ingredients your family likes.
Do you want more recipes like this that you can make once or make extra for freezer meals? Check out my ebook Smart Way Cooking!