How to Save Time Cleaning with a Microfiber Mop
Washing floors is a dreaded task for me so if a microfiber mop can make my cleaning even easier, I'm all in! I have used microfiber cloths for a few years and had an off-brand microfiber mop that was working well. Then I was sent the e-cloth mop and I was excited to give it a try.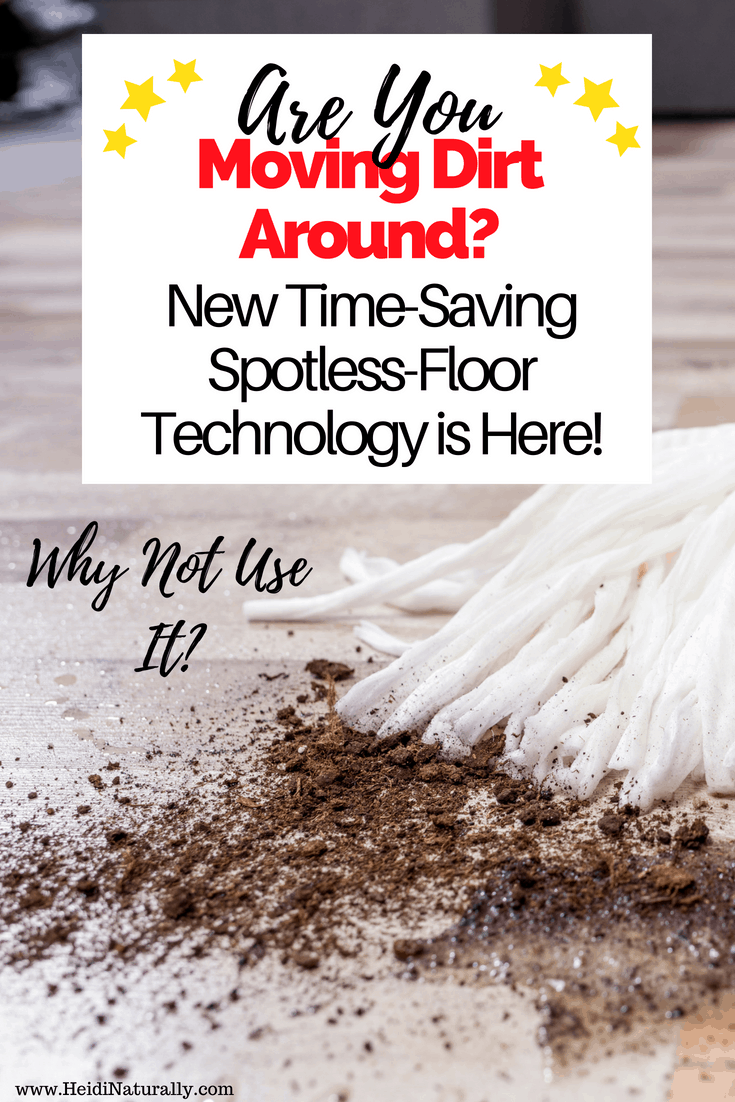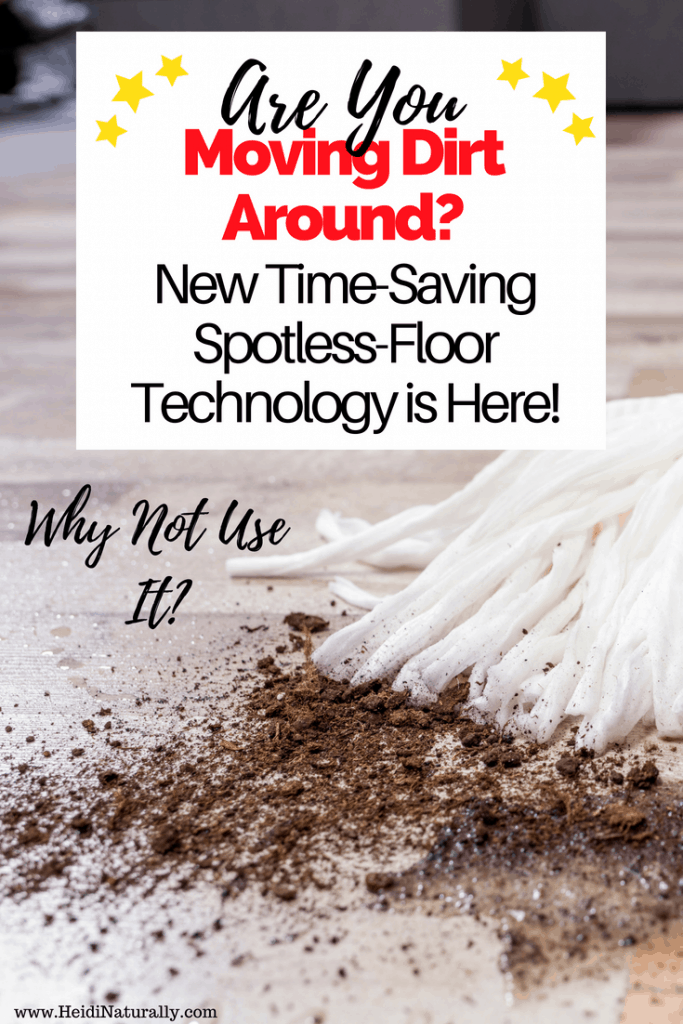 I like the fact that you don't have to use chemicals with microfiber cloths – actually, you just use water. I also like the fact that this new technology lets me get things cleaner with less effort. That's a win!
What a Microfiber Mop Can Do For You:
Use no chemicals – you only use water for cleaning.
Glides easily along almost any surface.
Is easy to clean. Just rinse off with water. You can wash it in the washing machine too and it lasts for up to 300 washes!
Give you peace of mind that you are not filling your house (and your family's lungs) with harmful chemicals. It leaves no chemical residue like cleaning products can.
Gets your floors clean fast!
Helps you reduce landfill and chemical waste.
E-Cloth mop comes with a telescopic aluminum handle (adjusts for custom height), mop head base, and 5.25″x 17.5″ mop head that you wet with water.
HOW TO USE A MICROFIBER MOP
To use, just wet the mop head under a faucet and wring out any excess water. Place the mop head on the floor, velcro side up, and set the base of the mop on it to attach the two. When the microfiber mop head gets dirty, just remove it, rinse it out with warm or hot water and refit the head and mop back together again.
Here are the steps in order:
Wet the mop pad with water under the faucet.
Wring-out any excess water, so the pad is just damp.
Re-attach the pad to the mop head by laying it on the floor and setting the mop base on it.
Mop and clean your floors and rinse pad between areas if needed.
Rinse pad clean with warm or hot water when finished. You can machine wash the mop head between uses or every few uses if desired.
They recommend using an "S" motion when mopping to get the best results. This is a little strange to me because I'm used to going forwards and backwards, but I got used to it.
For best results, you will want to sweep the floor before you wash it with a damp or wet mop head. Dry particles like hair and dust are much easier to remove when they are dry.
What makes the e-cloth mop so special?
It's lightweight and very maneuverable
The handle adjusts so you can adjust it to your height no matter how tall or short you are. It extends from 34″ to 61″. This is also great for reaching high places you might want to clean with the mop.
The fiber technology penetrates and removes dirt, grease, oil, grime and traps it in the cloth instead of spreading it all over your floor.
Because you use pure water, you get true chemical free cleaning because e-cloth is proven to remove over 99% of all bacteria (including e-coli and listeria) from hard flooring surfaces with just water!
You hardly use any water! No more hauling buckets of water around in fear that your children will knock them over.
The mop works great for hardwood floors, tile, linoleum, concrete and more.

The swivel head on the mop makes it easy to reach hard to reach places like under furniture, between tight spaces, under the front of appliances, on ceiling fans, and over vents.

You save money! Most people spend $55 a month on cleaning supplies but with the e-cloth mop you use just water. AND it lasts for up to 300 washes!

100% eliminates risk of sensitivities, allergic reactions, rashes and asthma from chemicals, fragrances and dyes because it contains none!

It was rated the Best Washable Mop by Real Simple Magazine – May 2012
How to Care for Your Deep Clean Microfiber Mop
For daily or weekly use, a warm or hot rinse is often enough.
Machine washing is recommended for best performance. The manufacturer recommends washing in hot water if possible, but warm water is good too. If your cloth seems to have lost its performance, you can boil it in a saucepan.
You can use a small amount of detergent but NEVER use bleach or fabric softener! Bleach can break down the fibers. If you happen to use fabric softener by mistake, just rewash the cloth with a little detergent.
You can tumble dry the mop head or hang dry.
Related: How to Clean Your Stove Top in the Easiest Way Possible without Chemicals
My Lazy Floor Cleaning Hacks:
I sometimes use a squirt bottle with water in it when using this mop just so that I don't have to keep taking the cloth off. This makes it a bit more wet by the time I'm done, but it saves a little time if I'm in a hurry.
I did notice that e-cloth also has an Aqua Spray Deep Cleaning Mop that does the spraying for you. Maybe I will get that one sometime.
All in all, we are pretty spoiled to have the technology that we have. My mother and grandmother were the queen of rags and probably would have really enjoyed cleaning with these type of cleaning products.
No Chemicals Required with New Technology!
The unique microfibers do all the cleaning so you don't have to use any type of cleaner or chemical to get your floors clean. When you are done there is no sticky residue that you might have with a cleaning product. All you have left are thoroughly cleaned floors.
Final Thoughts on This Floor Cleaner
I love the ease of use of this mop AND the fact that it uses technology without chemicals. I like that I don't have to wash it every time I use it, except for the rinse.
It's a little bit harder to take the mop head off to rinse it off as opposed to dipping a mop head with a wring out feature into a bucket. But it is much easier to use than a rag for floor cleaning. With a rag, I just felt that the dirt was being swished around the room.
Are you ready to get your own e-cloth deep cleaning mop? E-cloth is now available at Ace Hardware. Visit the Store Locator at www.ecloth.com to find your local participating store and get cleaning today!
Here are more links to the e-cloth website and social media accounts for more information on all the products they have to offer.
Blog 

http://

ecloth

.wordpress.com

 

T: @

ecloth

I: @eclothUSA