Best Chocolate Almond Snack Recipe
I'm addicted to sweets, so this chocolate almond snack recipe has become my main go to snack when I want something sweet and know I shouldn't have anything. You know how you want a little something sweet after a meal? Well, this one satisfies that craving for me which is amazing!
Here is the single recipe but I usually double the recipe and fill a 9×13 pan. This snack needs to be kept cool because the coconut oil will melt once the temperature gets above 76 degrees. Then you will have a mess!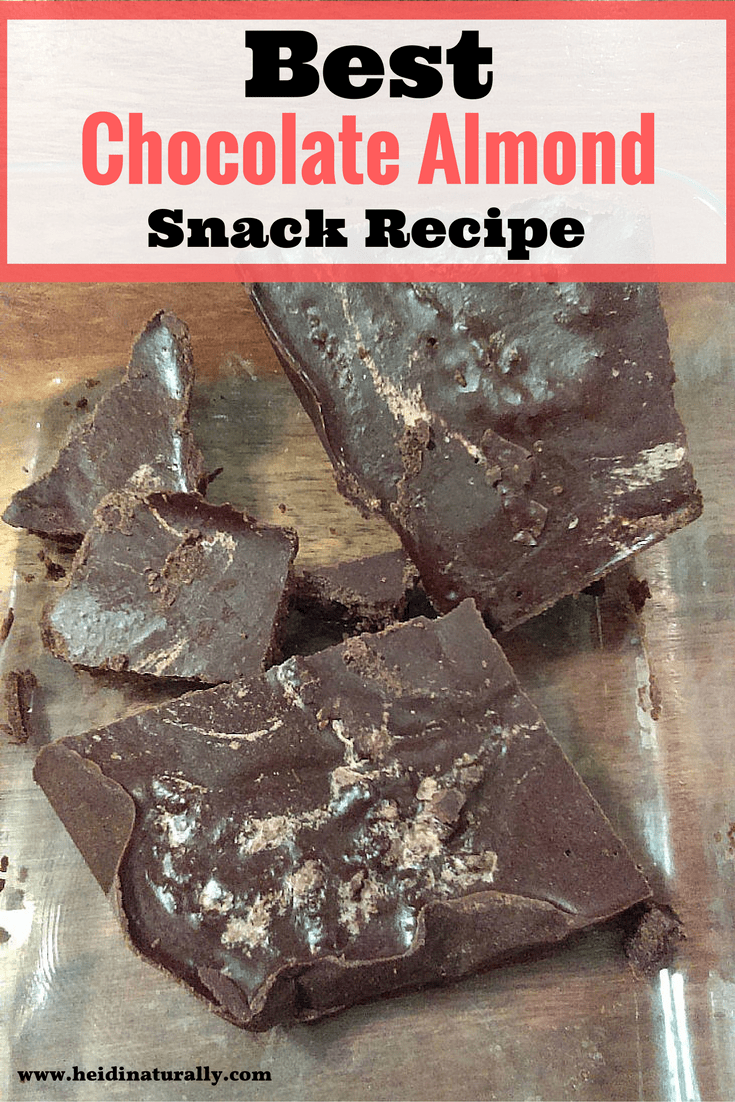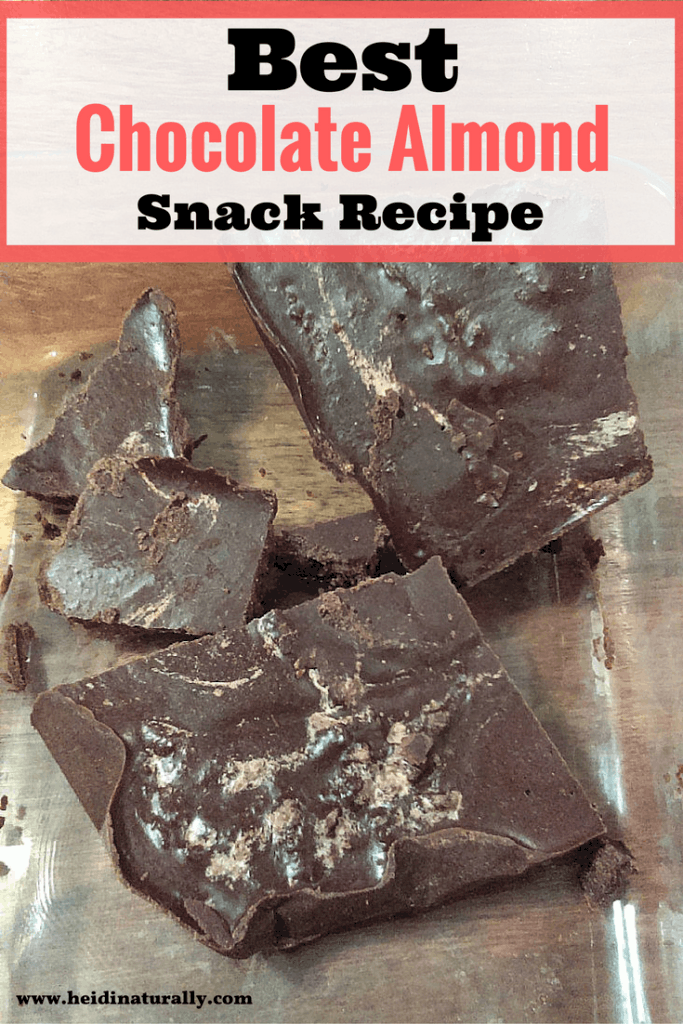 My Favorite Chocolate Almond Snack!
Melt 1/2 c organic coconut oil
Add to food processor and also add:
1/2 c cocoa powder
1/2 c smooth organic almond butter
1/4 c raw honey or maple syrup (best choice is THM Gentle Sweet or Super Sweet blends)
1/2 t organic vanilla
I also add some spirulina and ground flax seeds at this point for extra health and protein.
Mix all in food processor or blender. Line 8×8 pan with wax paper and pour mixture in. Chill for 30 minutes or freeze 10 minutes.
I have not found and easier or more satisfying recipe than this one. You don't have to use the oven or a bunch of gadgets or fancy ingredients. I just make sure I have these ingredients on hand and ready to throw into the food processor at any time. In 30 minutes I have a delicious and healthy snack.
Did I mention that I don't like nuts? Well, I don't. That's what I love about this recipe. The chocolate is so good I don't even hardly taste the almond!
Once you take them out of the refrigerator you can just break them apart into any size you like. Make sure to store them in the refrigerator so they don't melt on you! That is the only disadvantage to this recipe but since I'm almost always home, I know I can grab these when the snacking hits me. Learn more about key tips for healthy eating on my blog.