Do you ever wonder if you're doing enough or even doing the right thing? Let's face it, EVERY homeschool is going to be different! I was always looking for the "formula" for homeschooling and finally had to realize that there is none! Every homeschool family had different personalities and different needs and God can guide each of us individually.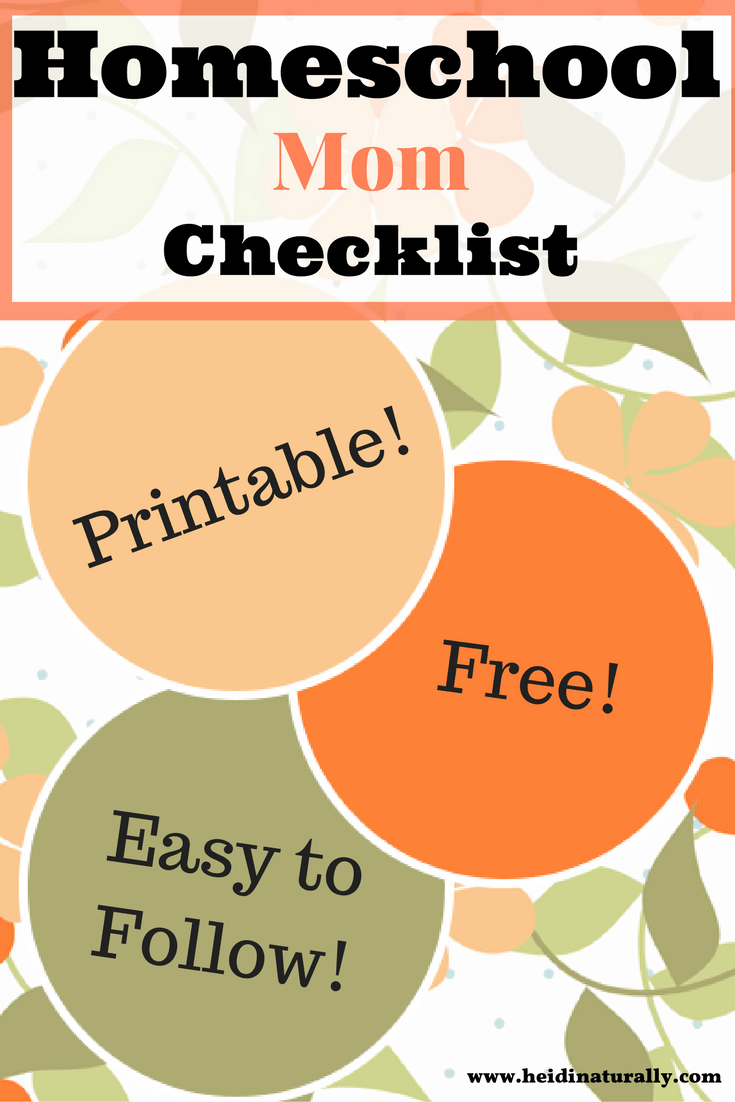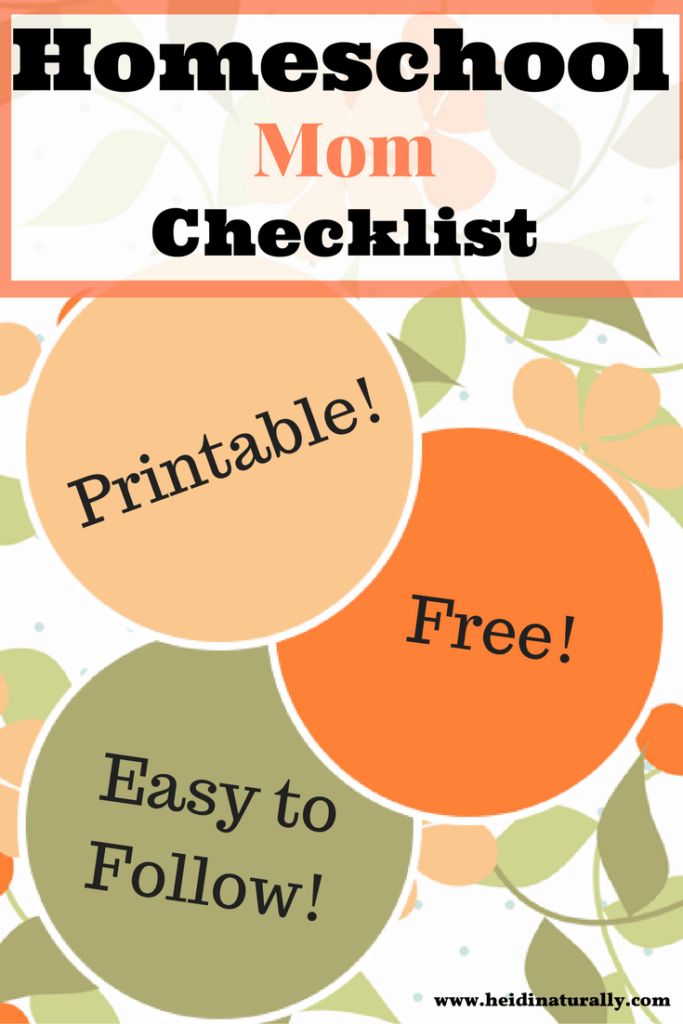 I often got caught in the trap of listening to other moms who just loved their curriculum. Then I would think that we needed that curriculum. We would sometimes try it and realize that it didn't have the "formula" either. I finally gave in to God and turned everything over to Him and am working on letting Him lead us. Do I try to take things back once in a while? Sure do! Then when I feel things unraveling, I realize that I need to focus back on Jesus and let Him guide us again.
Since I was having these issues even after 20 years of homeschooling, (maybe I'm a slow learner) I knew there had to be others out there who were facing the same struggles. So I went to work creating a helpful sheet for my fellow homeschool moms.
To help you get a clearer focus of what your day/year should look like, I've created this free Homeschool Mom Checklist.
Homeschool Mom Checklist Just for You!
I hope it helps you and encourages you. Get access to this by clicking the link below.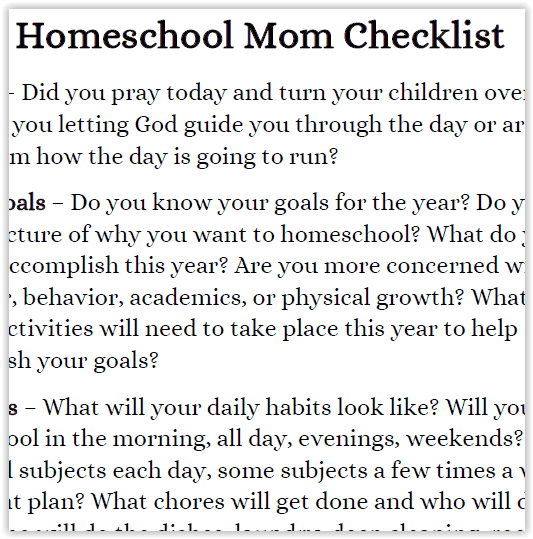 https://heidinaturally.com/HomeschoolMomChecklist.pdf
If you like this checklist, please share my websites with your friends.
My homeschool website has over 300 pages of information written by me – www.homeschool-how-to.com
Feel free to check around the recent posts here or contact me if you have any questions or want homeschooling or Essential Oil information.
Want to find out what else I'm up to?
Connect with me on Facebook, Twitter and Pinterest!