New Healthy Snack for Teens Available Now from Yoplait
This post is produced in collaboration with Yoplait Go Big, but the content and opinions expressed here are my own.
As a mom of a teen boy, I'm always looking for healthy snack ideas, so I was excited to try the new Yoplait Go Big yogurt packs. My son was more than willing to give them a try especially because of the fun packaging. I'm sure he remembered his younger days eating Go-Gurt, but since teens see that as a snack for little kids, it is fun to have a bigger kid snack that is good for them and gives them more yogurt per pouch.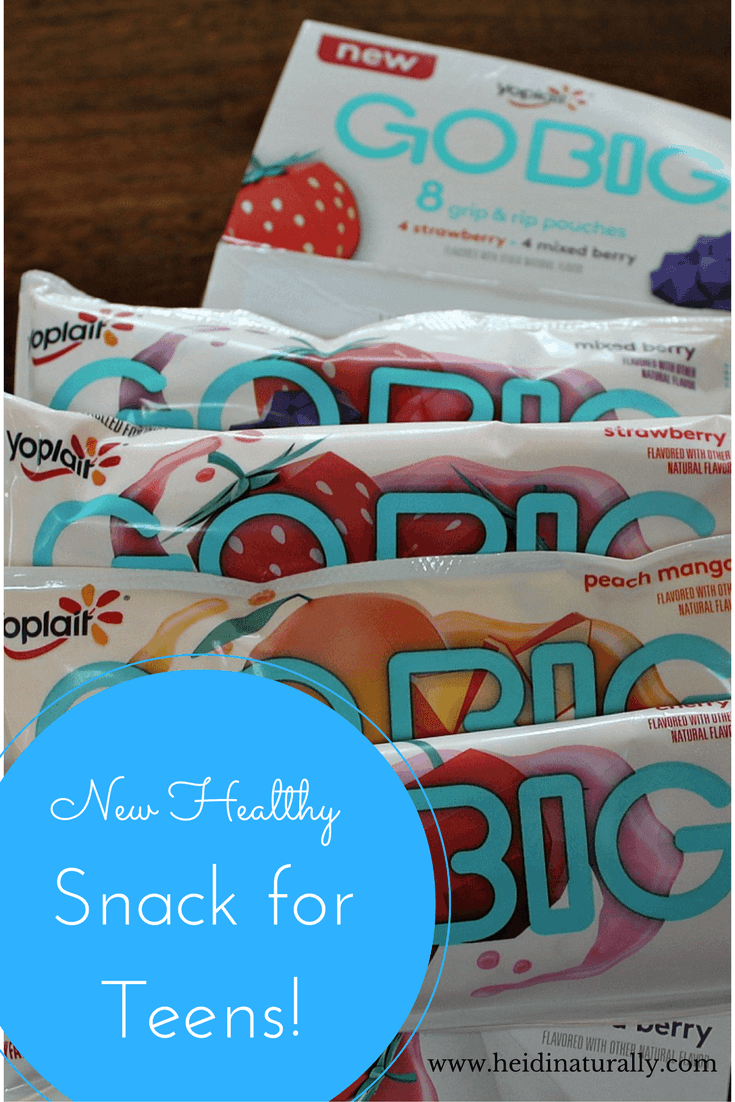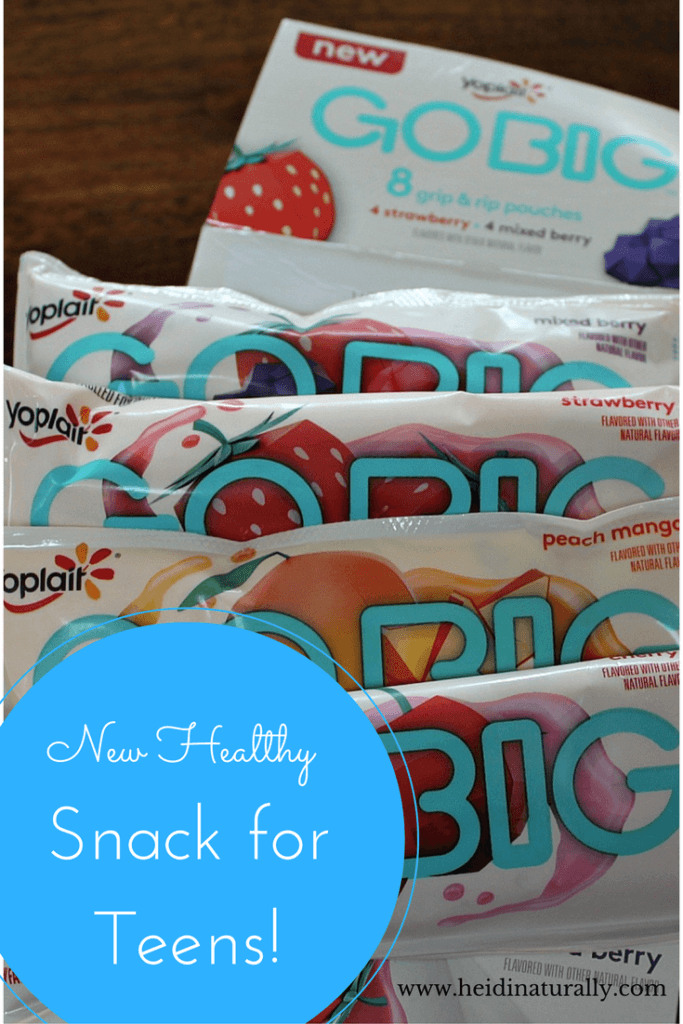 Healthy Snack for your Teen!
There were 2 different flavor boxes at our store so we tried them both. One box had strawberry and wild berry and the other box had peach mango and cherry. There were 4 of each flavor in each 8 pouch set. All the flavors were very good.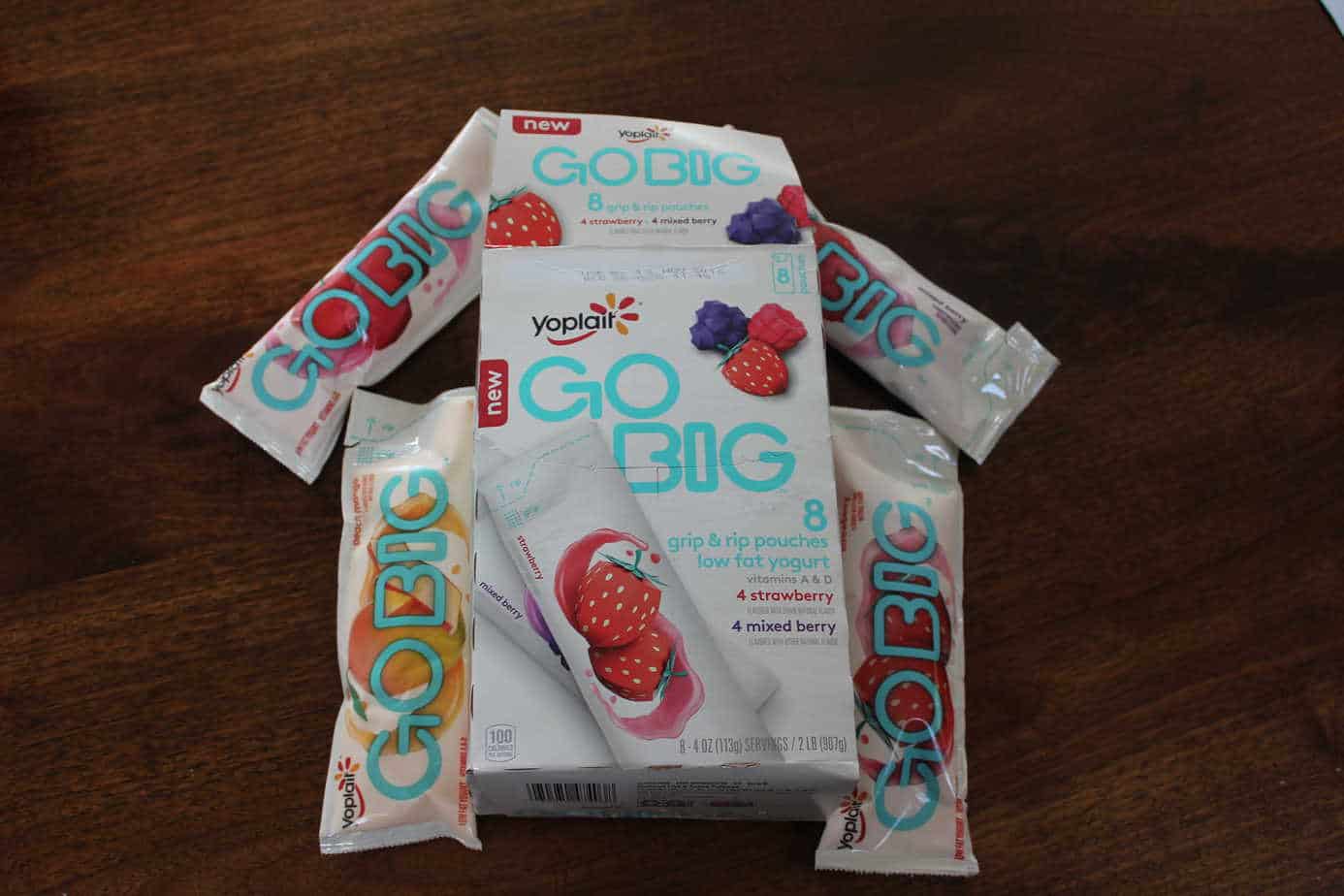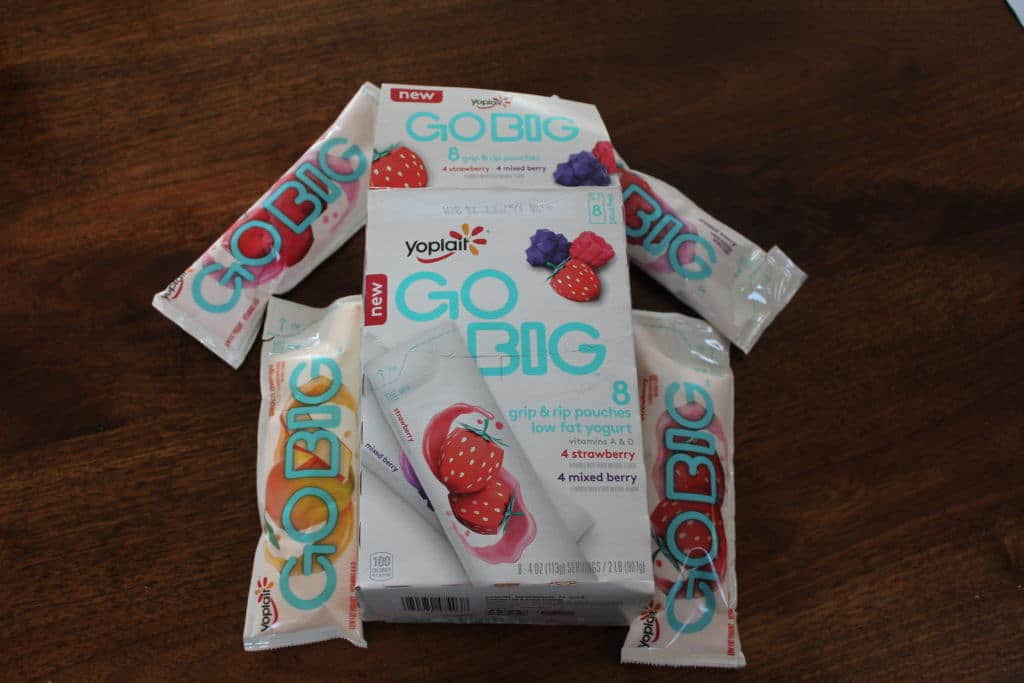 Yoplait ® Go Big ™ yogurt is a new large yogurt pouch just released that has an innovative grip-and-rip pouch that is fun to use. Teens like the design and they can use it as a quick healthy snack at home or on the go. They are made with real fruit and have just the right amount of sweetness – not too sweet, but plenty of flavor.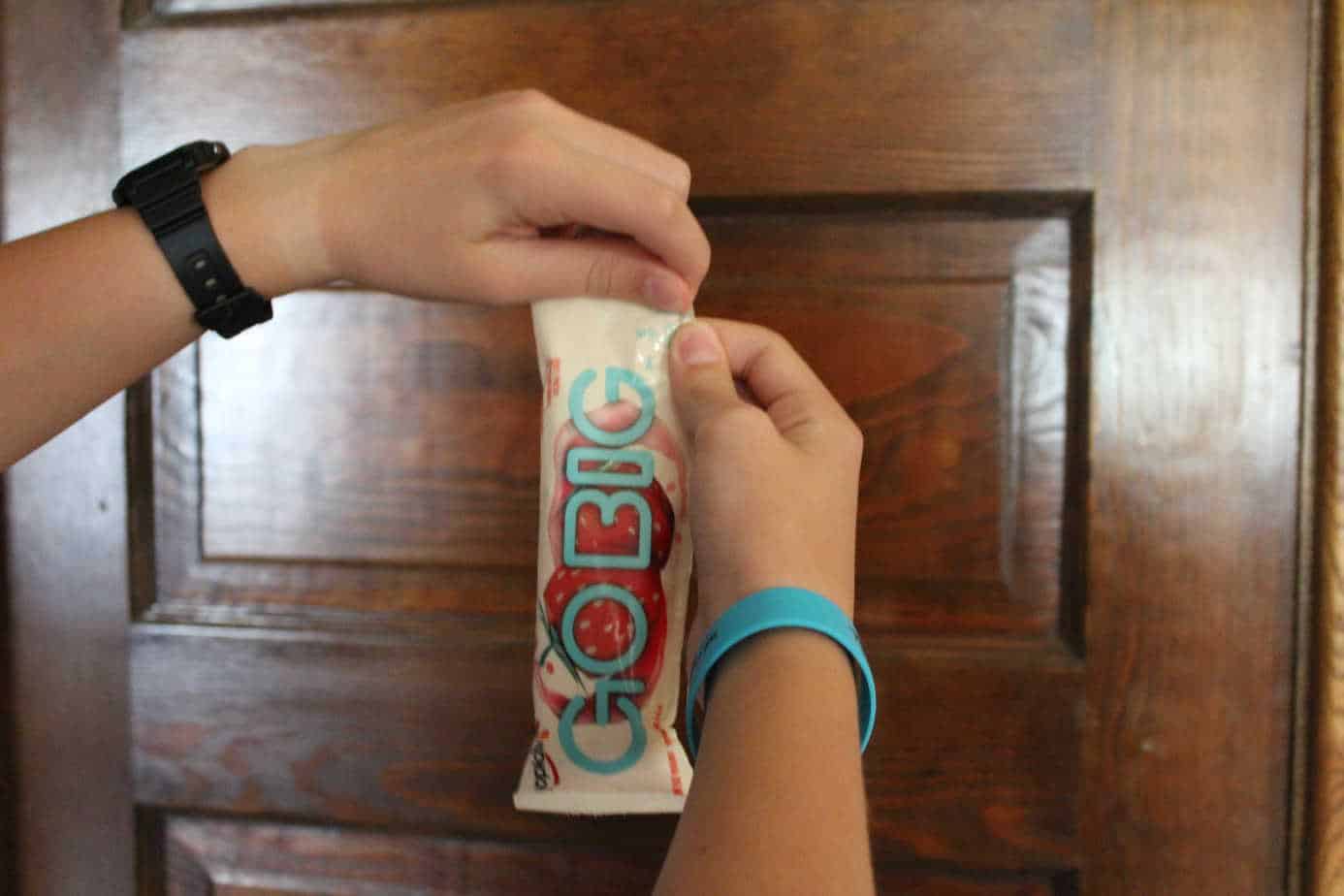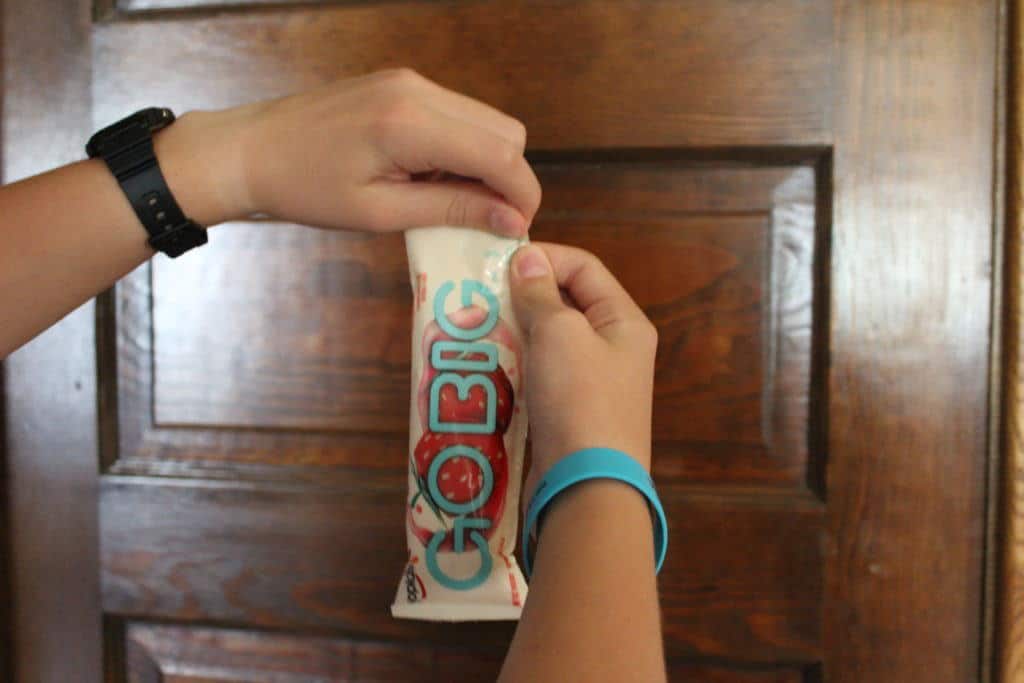 Even though our teens are becoming more independent and awesome, we still have lots of time to provide healthy snacks and good advice when asked.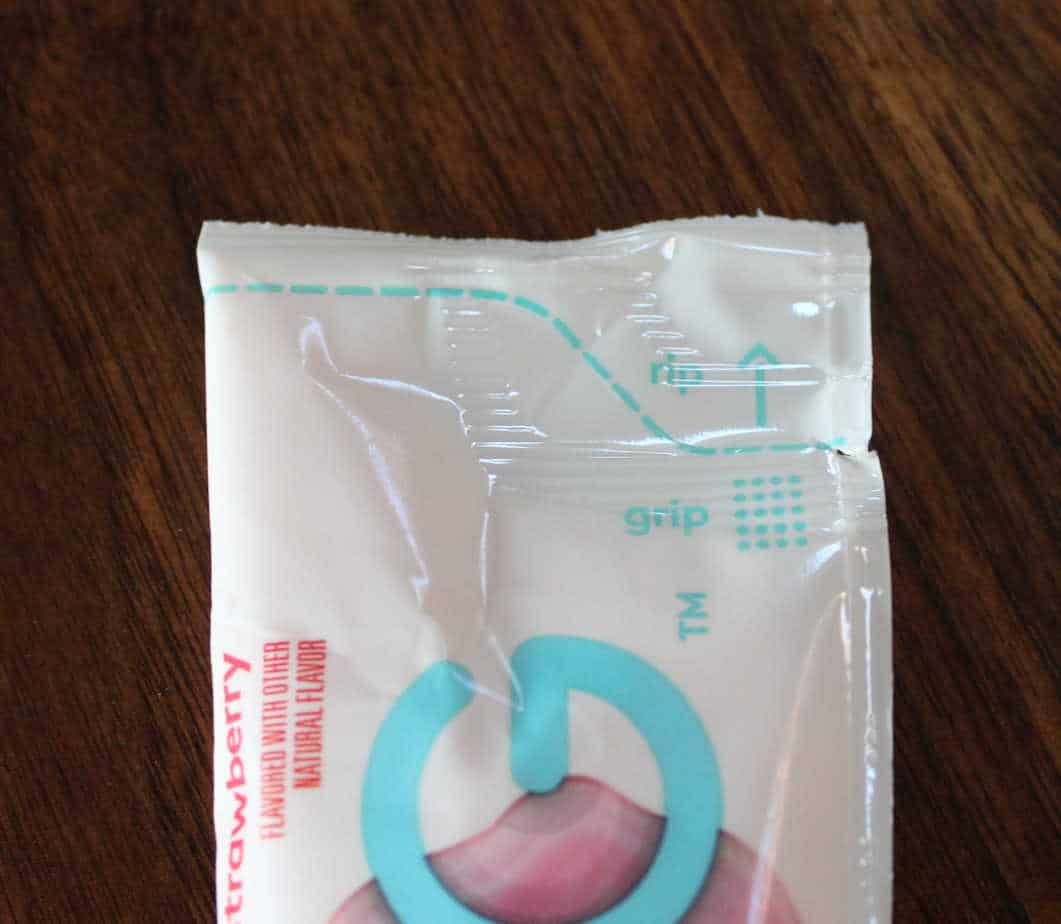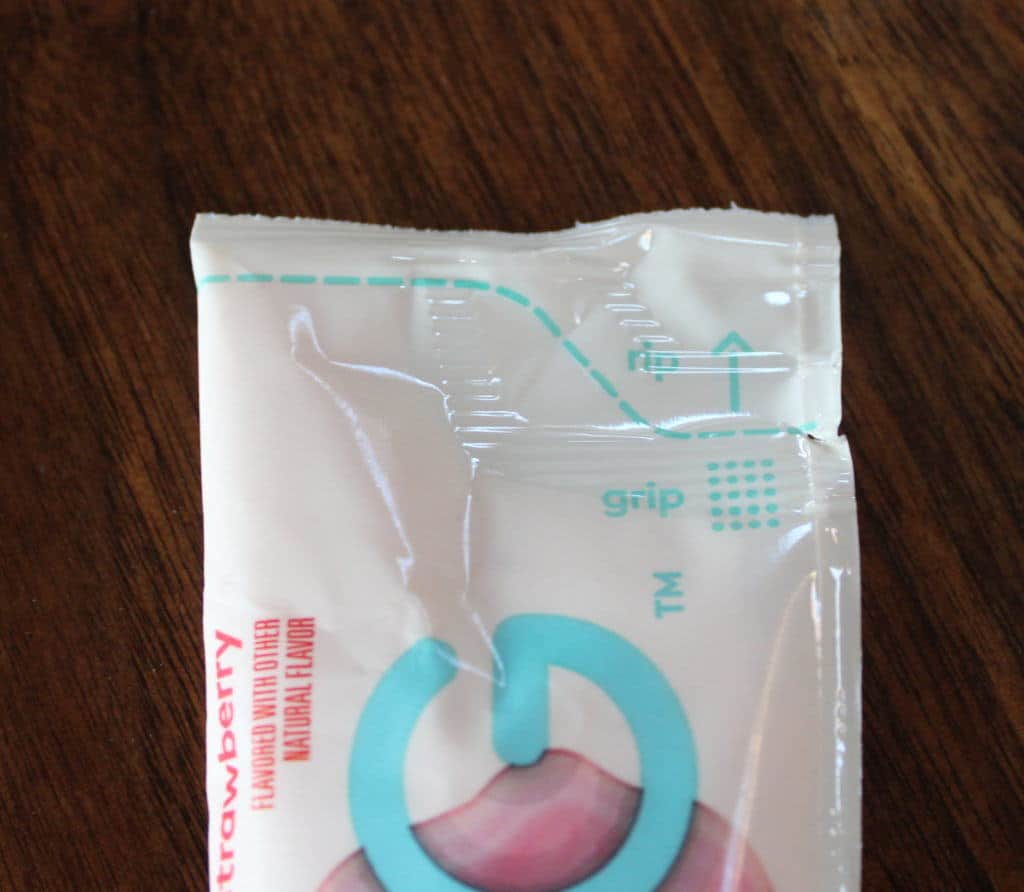 Here is a close up of what the opening of the pouch looks like. You just grip and rip along the line and then enjoy your yogurt from there.
I like the fact that there is no high fructose corn syrup, no colors from artificial sources, is a good source of protein (4g), and that is is gluten free. There are 12g of sugar which isn't too bad since many of the other snacks and drinks that teens have available to them contain a TON more sugar than that.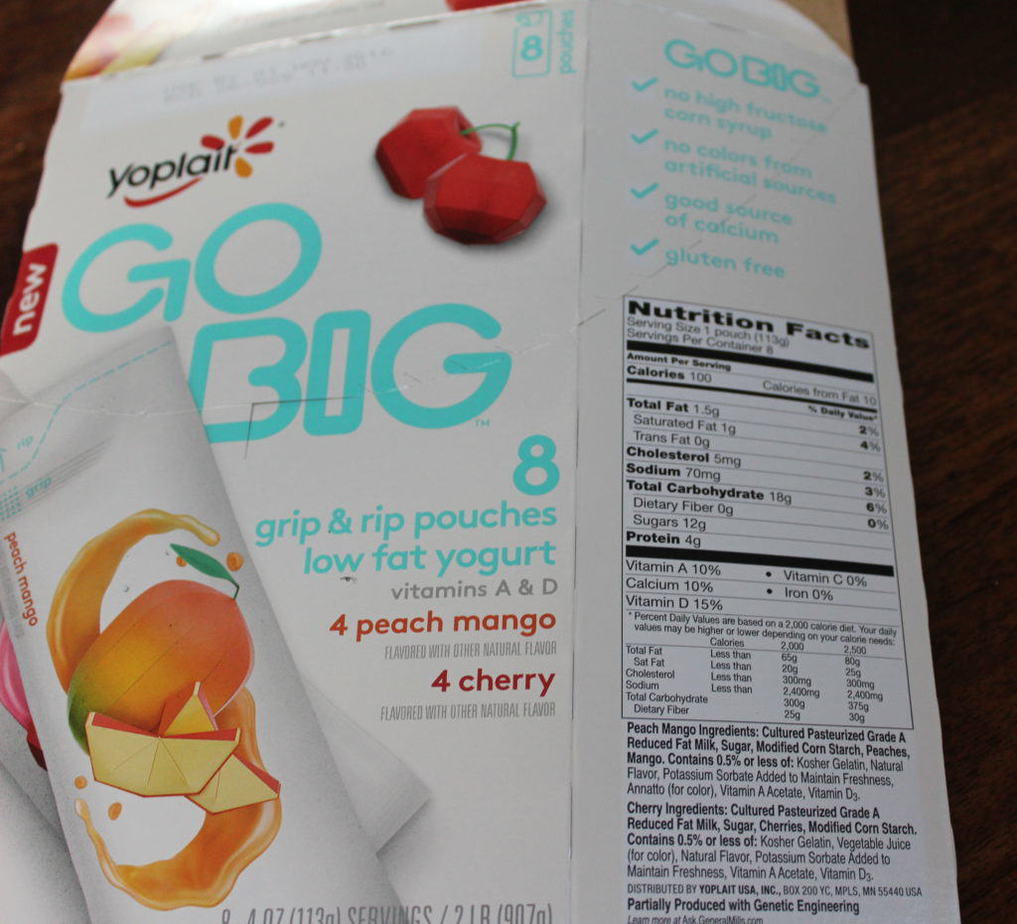 Here is the ingredient and nutrition information for moms who want to know. 🙂
I also like the fact that they participate in the Box Tops for Education program. Even though we are homeschoolers, we are still allowed to participate, so this helps defray the cost of education in our house too.
Go Big Amazing Teens Contest!
Another part of the Go Big launch is to feature amazing teens. I'll share what is amazing about my teen and Yoplait will give you an opportunity to share what is amazing about your teen too!
I have 3 older daughters who were amazing teens and now amazing adults, but right now I have a son who just turned 15 and is home with us. He is homeschooled so we have a lot of time together and he has time to develop his interests and talents. He loves working with wood, plants (especially succulents) and cakes. He brings his creative bent into each of these areas and continues to amaze us each day.
Check out the wedding cake that our son made all on his own for our daughter/his sister's wedding!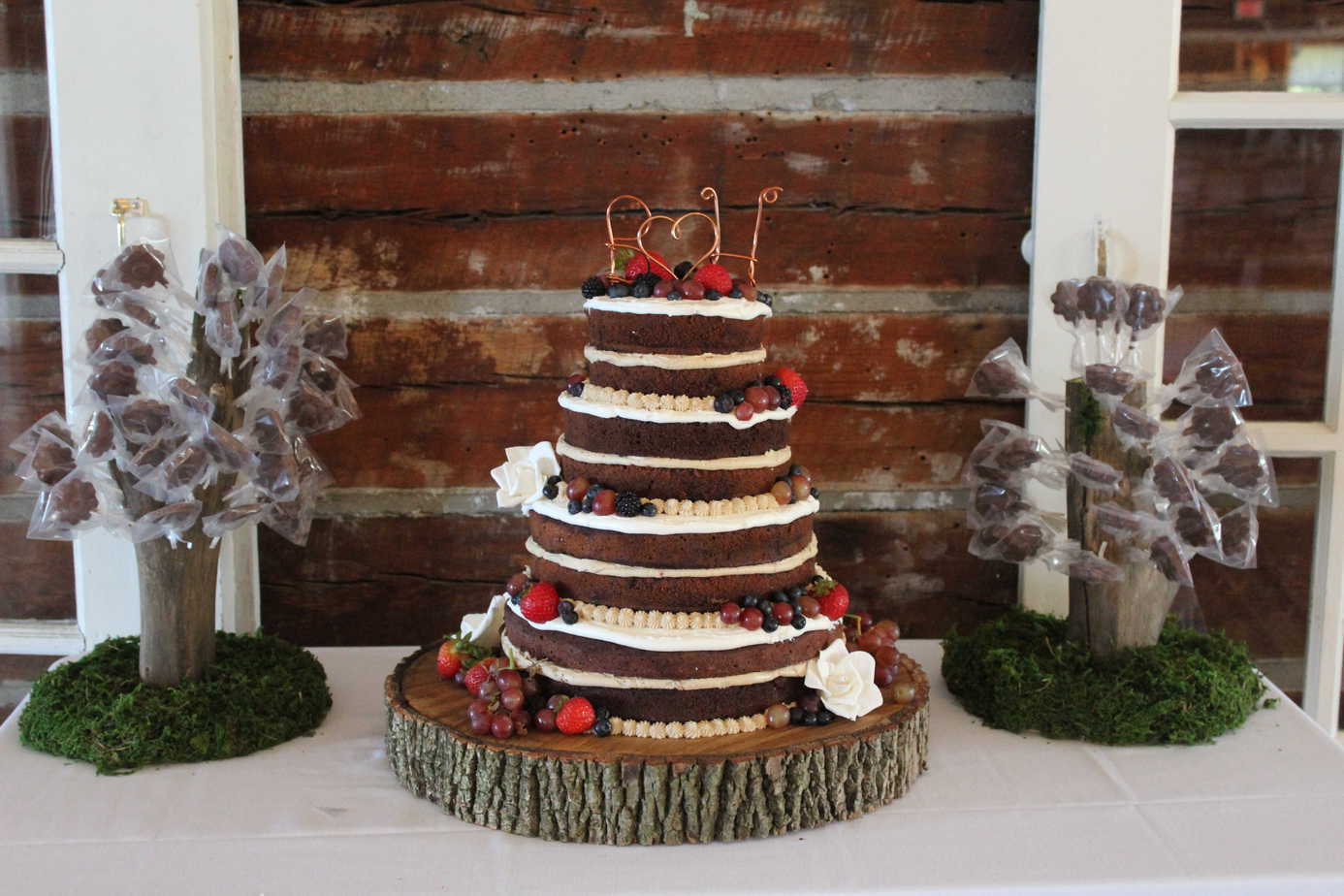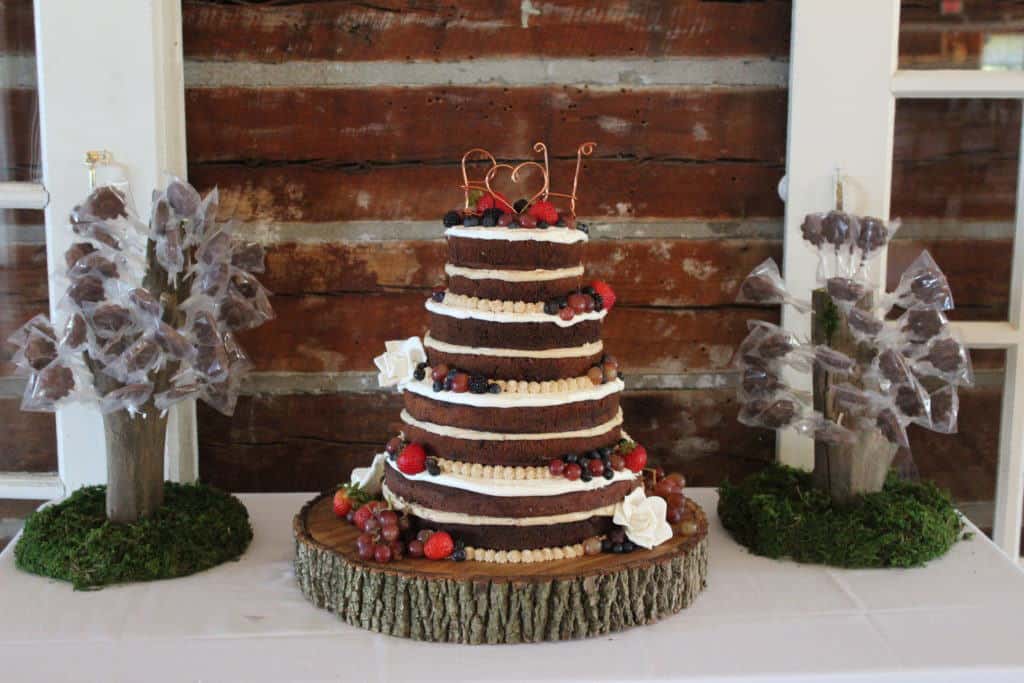 Here is the video I made with the letter to my son:

How does your teen inspire you? Let Yoplait Go-Big fuel their amazingness and let you brag about how amazing they are!
Check out the Go-Big Facebook page and all they have to offer us moms who are looking for healthy snacks for our teens.