As a frugal mom, I love hearing about how people make money online. Over the years I have invested thousands of dollars on various business ventures, but I was not very successful with making much money.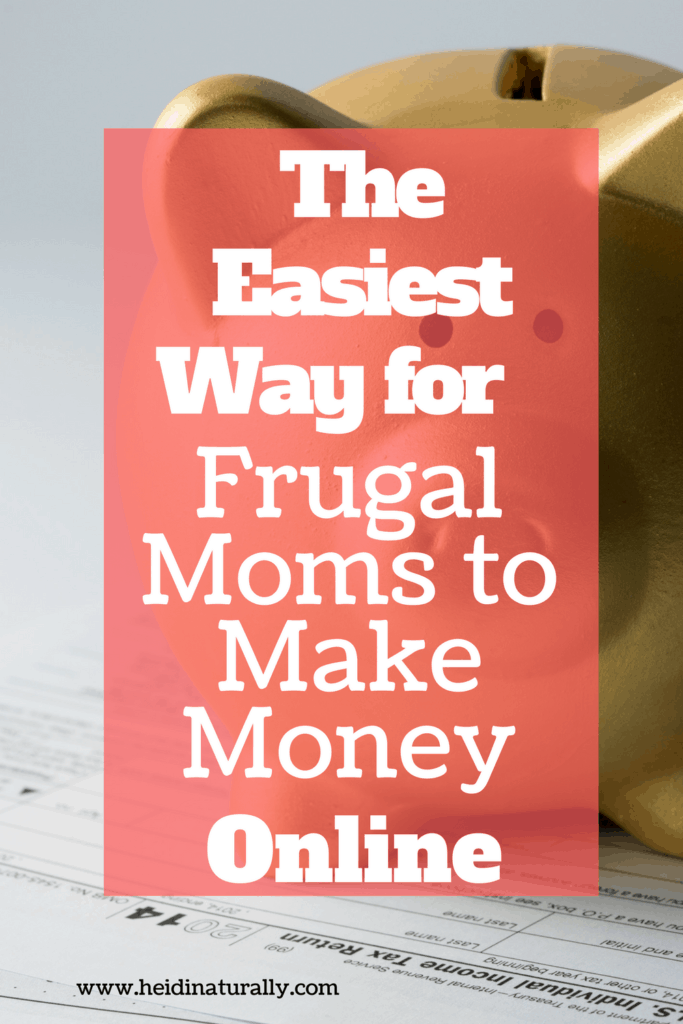 Is it Possible to Make Money Online?
I'm an introvert and, although I have a lot of respect from the people that know me, I am not loud or talkative or draw a lot of attention to myself.
You don't have to be outgoing or have a magnetic personality to do well in a home business, but it sure helps. That's why a program where we could earn money on our own money daily really appealed to me.
I believe that if you pray, God will guide you to the system that will work best with your personality.
Ways to Make Extra Money at Home
Multi-level marketing or MLM has always appealed to me because I love recommending good things to my friends. I love the business model that allows people to earn money on their friends purchases.
Most MLM companies have great products and great customer service. Unlike the corporate model, MLM allows people to work hard and earn a lot if they have the work ethic and influence with people.
Many MLM distributors start blogs so that they can make money online when their circle of friends run out. This can take many years of work to be able to recruit people online and most people quit before they make any money.
I also tried the party plan system. This plan works for a while until everyone you know has all the products they could possibly need. The key to making the party plan system work is to have consumable products that people will keep coming back to you to keep buying. Most people just continue to buy from their local stores after this if they carry the product you are selling.
How to Earn Some Extra Money
Although I have had a Young Living business for a few years, when we saw what cryptocurrency was doing, my husband decided to make this one his business.
Just like when we first learned about the Internet or smart phones, it took us a while to understand what they could do. I encourage you to keep reading and learn all you can about this new system we are using.
What's the Catch?
There is no catch… just learn everything you can about cryptocurrency and take action. Download this free Cryptocurrency Checklist to help you get started.
When you find something that is set to grow quickly and is cheap right now, you get it!  We all know cryptocurrency is all the rage, but who can afford it or know which ones are right to buy?
Whether you want to learn how to earn money online at home or just make a little extra to pay a few bills, this system can help you. Things like the Internet, smart phones, and doing banking from home all sounded too good to be true at first. We had to learn about them and try them out to understand their full capabilities.
Keep an open mind and listen closely. Get your Cryptocurrency Checklist here or Watch this video now for a glimpse at one system that could work for you.
And please let me know if you have any questions at all. Feel free to email me here. I'm glad to text with you too. Just ask.