Our family has always been into recycling but we've never gone crazy about Earth Day. I guess it's good to take a day every year to remind people about being good stewards of our resources.
The main way we practice these principles is in the area of chemicals. We know that many chemicals are not good for our bodies or the environment.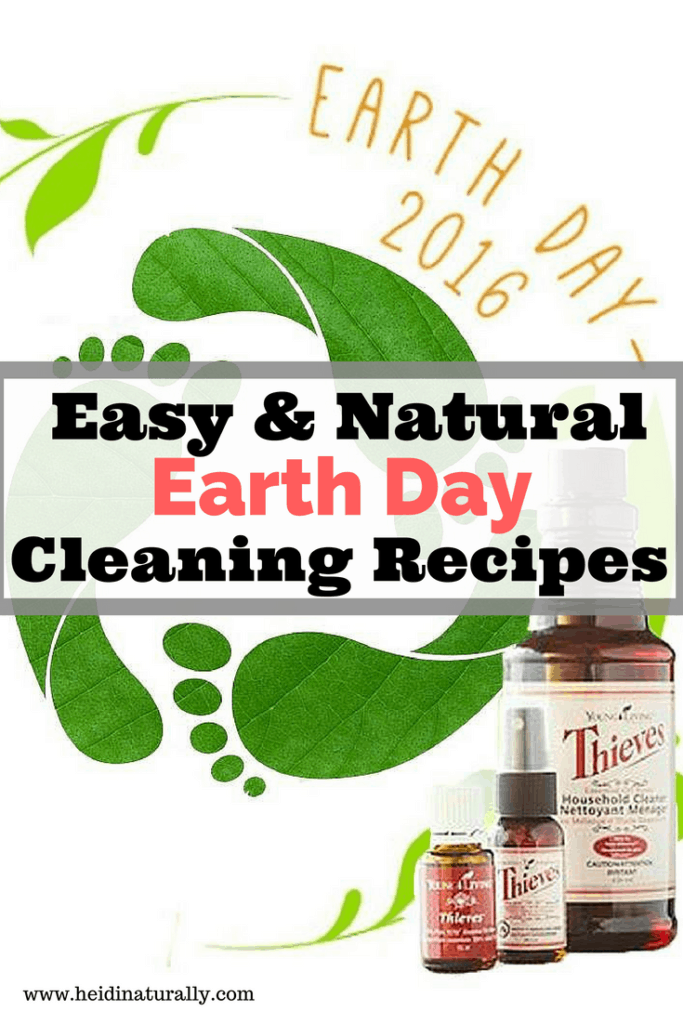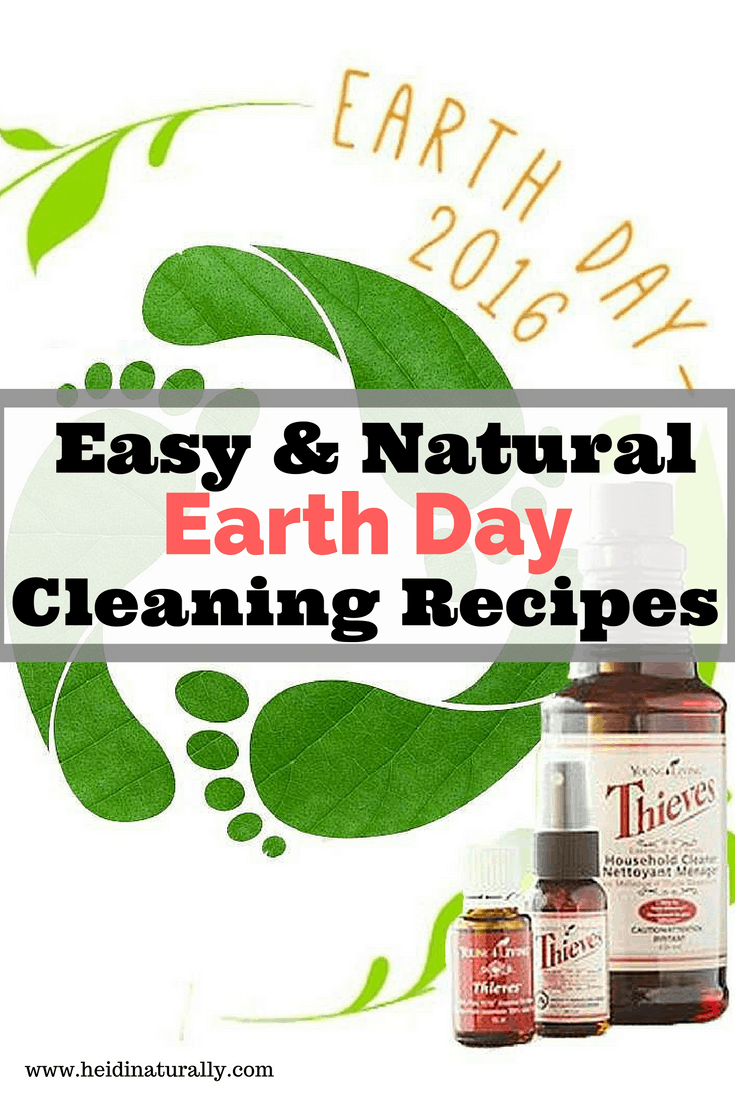 Earth Day Toxin Free
There are tons of recipes out there that use essential oils for cleaning. I won't bore you with all of those recipes because, chances are, you don't have all the ingredients and then you will either have to get some ingredients or just give up making the cleaning product for lack of ingredients.
Let's face it, you've tried natural cleaners and they don't really work, so you go back to your harsh chemicals for a more clean feel and smell. Well, your days of not getting results with natural cleaners are over!
There is now a natural cleaner that is incredibly powerful and yet so safe that there is no ingestion warning on the label. The best part is that each bottle is just .38 cents!
Enter Thieves Cleaner! Yes, it's made from Thieves essential oil, but it is housed in a plant and mineral base. I have cleared out ALL the cleaners in my house with just this one cleaner!
I had a stain on my bathroom counter that had been there for YEARS and one application of Thieves Cleaner took it right off. There were also stains on our bathroom linoleum that had been there for years that came right off the first time I used Thieves Cleaner.
There are various dilutions but 1 capful (1/2 T) Thieves Cleaner in a 30 oz spray bottle is my favorite. I can clean almost everything in my house for months with just that .38 cents worth. Then I can dilute or increase the Thieves Cleaner for lighter or tougher jobs.
Earth Day is about not harming the environment and I figure if a cleaning product is not harming my family, it's not harming the environment either.