Essential oils can be used to support sinus and all the body systems too. The sinuses are part of the respiratory system and can be supported with essential oils. When the body is supported properly, it can work well and do the job it was created to do.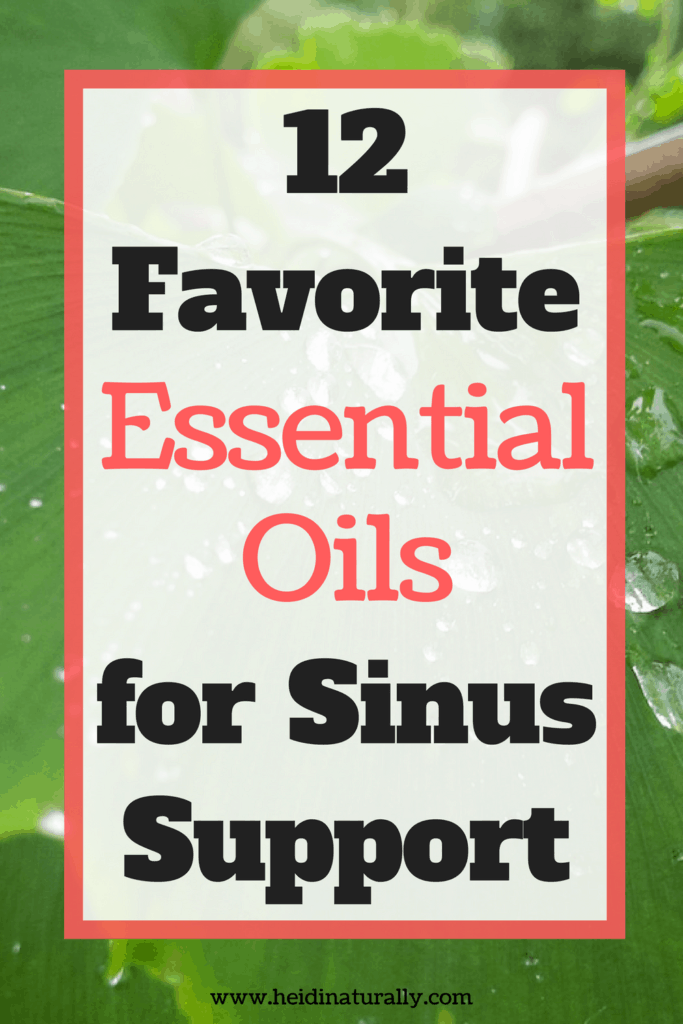 Pure therapeutic grade essential oils that Young Living carries come in singles and blends. Single oils are one oil like peppermint, lavender or lemon. Oil blends are several oils blended together. Examples of blends are Stress Away, Purification, Thieves, and many more.
Blends to Use for Sinus Support:
Raven – This blend contains ravintsara, lemon, wintergreen, peppermint, and eucalyptus radiata. This can be applied diffused in a cool mist micronizing diffuser and/or applied to the feet, throat, chest and back.
R.C. – A blend of myrtle, eucalyptus globulus, marjoram, pine, eucalyptus citriodora, lavender, cypress, eucalyptus radiata, spruce, and peppermint. This can also be diffused and/or applied to the feet, throat, chest and back.
Thieves – Contains a blend of clove, lemon, cinnamon bark, eucalyptus radiata and rosemary. It is a bit of a hot oil so dilute with a carrier oil like coconut oil or olive oil when applying directly to skin. It can be diffused and/or applied to the feet, chest and back.
Breathe Again Roll On – This is a supercharged version of R.C. that comes in a convenient roll on dispenser for easy application on sinuses, feet, throat, chest and/or back. It contains fractionated coconut oil, eucalyptus staigeriana, eucalyptus globulus, laurus nobilis, rose hip seed oil, peppermint, eucalyptus radiata, copaiba, myrtle, blue cypress, and eucalyptus blue.
Single Oils for Sinus Support:
Each of these oils were listed on one of the blends above. They can also be used individually if you like. Use whatever helps to give relief or that makes you feel your sinuses are being supported. Single oils include peppermint, rosemary, ravintsara, eucalyptus blue, eucalyptus globulus, eucalyptus radiata, thyme. All the eucalyptus oils are great for sinus support.
Young Living oils are the only pure therapeutic grade oils that I would put on my family. I have visited the farm, studied the seed to seal process, and studied under Gary Young teaching about oils. My family is too precious to me to risk applying an oil that is either diluted, has chemical additives or was improperly distilled. Buying a cheap or diluted oil is just not worth it. You will use more of it and end up not getting the results you desire. Contact me for more information and help on purchasing Young Living oils at the wholesale cost.